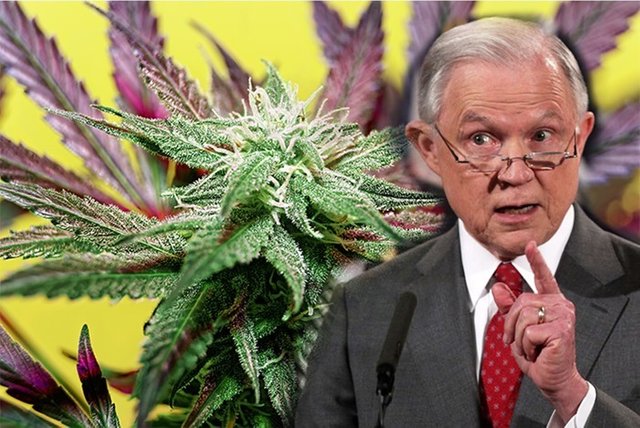 Several months ago, a lawsuit was launched against Attorney General Jeff Sessions, and the Department of Justice, along with the acting head of the DEA, Charles Rosenberg, as well as the DEA itself and the United States of America.
And there are millions of people who could stand to benefit if this team pulls off a win against the current CSA scheduling.
The legal team behind this fight are working on the case
pro bono
and they hope that it will be a groundbreaking win for cannabis users all over the country; helping to dissolve the nonsensical scheduling that currently surrounds cannabis under federal law.
The case involves 5 plaintiffs:
a 12 year old girl with epilepsy by the name of Alexis Bortell (her father Dean Bortell is also named as her guardian)
a military veteran (Jose Belen) who conducted 2 tours in Iraq and now suffers with PTSD
a former NFL player who played for the San Francisco 49ers (Marvin Washington)
a 6 year old child (Jagger Cotte) who suffers from Leigh's Disease.
The non-profit Cannabis Cultural Association
With their case, they are looking to argue that the current standing on cannabis, via the Controlled Substances Act (CSA) classifying it as a Schedule 1 substance, violates numerous Constitutionally-protected rights.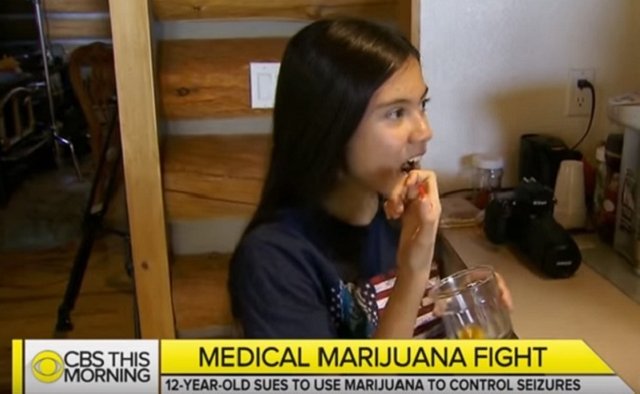 The team behind the fight insist that the current standing on cannabis is one that's
predicated on lies
and they believe that there is more than enough evidence to support the notion that cannabis can and has been used for medicinal purposes and other reasons.
The current standing that the CSA takes on cannabis makes absolutely zero sense they say and that the government's views and actions tell a conflicting story.
For example, the government might
say that it's a dangerous drug
, but yet they hold a patent on cannabis as a treatment for various diseases. So it makes
no sense
for the government to classify the plant as they continue to do. And for the government to continue insisting that there is not
medicinal purposes
for cannabis only makes them look even more foolish than they already do.
Despite who wins the case,..
it's expected that either party will appeal the decision if it doesn't go in their favor.
the government has already tried to have it dismissed, but in September a court denied their motion.
They in-turn granted discovery and ordered
an expedited trial date
. Bortell, the 12 year old with epilepsy, recently posted to her social media that she finally received a federal court date and it's going to be on Feb 14th of this year. She's calling it an early Valentine's Day gift.
That court date: February 14, 2018 @ 2:30 pm. Location: U.S. Courthouse - Southern District of New York 500 Pearl Street in Courtroom 14D.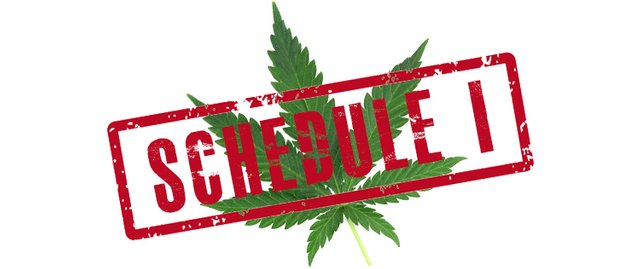 Suffering Because Of Prohibition
A tremendous amount of suffering has occurred because of the ridiculous criminalization of cannabis that continues to take place.
Families have been split apart over cannabis, children have been taken away and put into foster care, people have been locked up in cages for decades over something that didn't involve the property of any other person—no victim, no crime.
The plaintiffs in this case are arguing that the current CSA cannabis standing causes them suffering and they have to endure additional harm because of the severe restrictions and prohibition that's in place.
They say that the CSA has wrongfully and unconstitutionally criminalized the possession, sale, distribution, and cultivation, of cannabis.
There are many people out there today who use cannabis for medicinal purposes require it on a regular basis and the remaining criminalization of cannabis puts them in danger of having violence initiated against them for simply trying to medicate themselves.
For example, one of the plaintiffs in the case, 12 year old Bortell, she is originally from Texas but she had to move to Colorado-referring to herself as a cannabis refugee-in order to access the medicine that she needed.
Her grandparents live back in Texas and she isn't able to visit them, or if she does she isn't allowed to bring her medication with her. She has to choose between suffering or seeing her grandparents and it shouldn't have to be that way.
Cannabis helps millions of people every day and yet people suffering like Bortell still need to endure such an uphill battle just to try and gain some quality of life for themselves; because there are some bureaucrats out there who remain convinced that we should be telling people what they can or can't be allowed to put into their own bodies. It's time to turn the page and hopefully this case will do what it can to urge Sessions and other anti-cannabis advocates to employ reason in this matter.
Pics:
via portlandmercury.com
CBS News via Care2.com
via allnaturalwarrior.com
via greendorphin.com
Sources:
http://abcnews.go.com/US/jeff-sessions-sued-12-year-girl-epilepsy-legalize/story?id=51098947
https://www.rollingstone.com/culture/features/how-a-12-year-old-girl-could-help-end-weed-prohibition-w507833
https://www.facebook.com/HealAlexis/
http://www.washingtonexaminer.com/jeff-sessions-named-in-federal-lawsuit-challenging-marijuanas-schedule-i-status/article/2629670
https://www.inquisitr.com/4668391/attorney-general-jeff-sessions-is-being-sued-by-12-year-old-girl-over-medical-marijuana-policy/
https://abovethelaw.com/2017/11/is-this-the-lawsuit-that-will-bring-medical-marijuana-legal-across-the-nation/?rf=1
https://www.scribd.com/document/358170685/Federal-lawsuit-Marijuana-Should-Not-Be-Schedule-1
https://www.pacermonitor.com/public/case/22047318/Washington_et_al_v_Sessions_et_al
https://www.washingtonpost.com/news/early-lead/wp/2017/07/25/a-former-jets-player-is-suing-jeff-sessions-to-legalize-marijuana/?utm_term=.ec8d301ea963
http://www.dailymail.co.uk/news/article-5194345/Medicines-responsible-deaths-illegal-drugs.html
http://www.businessinsider.com/painkillers-kill-more-americans-than-heroin-and-cocaine-2012-9
https://www.eurekalert.org/pub_releases/2015-03/ama-lht032415.php
http://www.nytimes.com/2008/06/14/us/14florida.html?mtrref=www.google.ca&gwh=4D9E97117380C2CF59A41C2053AC9B77&gwt=pay
Related Posts:
Cannabis-Related Stocks Take A Hit After AG Jeff Sessions Announces Plans To Go After Legal Marijuana
https://steemit.com/cannabis/@doitvoluntarily/cannabis-related-stocks-take-a-hit-after-ag-jeff-sessions-announces-plans-to-go-after-legal-marijuana
Grandma Says Cannabis Is The Secret To Her Health
https://steemit.com/cannabis/@doitvoluntarily/grandma-says-cannabis-is-the-secret-to-her-health