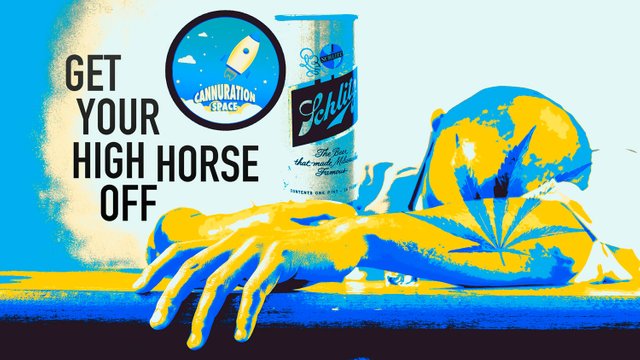 Do you even know who Darryl Strawberry is? I do, but I'm also turning 40 this year.
The article I'm sharing here is actually entitled Baseball Great Darryl Strawberry Doesn't Support Athletes Using Marijuana for Pain Management. I changed it, though, because although he certainly is a baseball great, if his ideas are so dumb, I don't think it's helpful to use such praise when describing him in the title of the article.
The worst part about Mr. Strawberry's bigoted opinion is that he doesn't think athletes should be able to use it for pain. He's not talking about "recreational" use, whatever that may be. His quote is "most people don't understand marijuana is a drug."
What the fuck is that supposed to mean? Most people think cannabis is a much more dangerous drug than it is, especially if they're my parents' age. Something which would be more accurate to say is that many athletes didn't know the danger they were in when they were taking prescription painkillers to deal with their pain. Now, some of them are waking up to the truth that cannabis is a natural way to deal with pain management with none of the side effects. It's pretty obvious to me that Mr. Strawberry has never tried it himself. I hope he's not dealing with a lot of pain from his playing days, but if he is, he should seriously give it a shot before he opens his mouth.
My local baseball team is called the Milwaukee Brewers, and they play at Miller Park. Miller, if you don't know, is one of the biggest manufacturers of beer in the world. Beer is alcohol, which is one of the most dangerous drugs in the world. It kills people every other second and ruins lives on the alternating seconds, but it's celebrated, done in front of children, and even advertised on TV without anyone aside from the Mormons caring all that much.
READ MORE:
---
---
**Cannuration** *(cannabis + curation)* exists to support the cannabis community on the Steem blockchain. We've upvoted your post as a way of saying thanks for your contribution to the community!
To upvote what we upvote, follow our curation trail on SteemAuto.
---
Posted from our site with SteemPress : http://cannuration.space/index.php/2019/01/03/darryl-strawberry-thinks-people-care-what-he-thinks-about-cannabis/