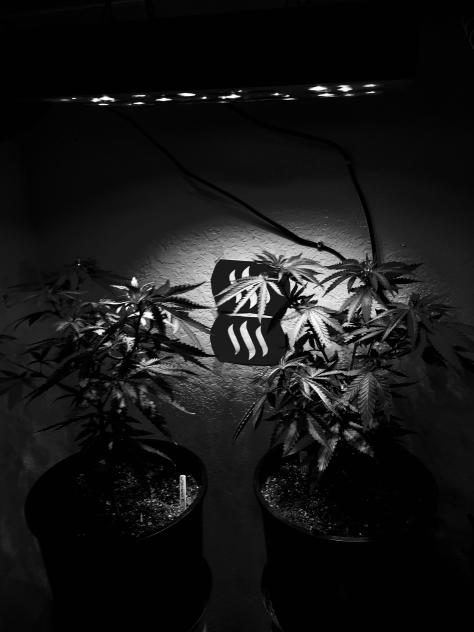 The Higher Level just got VIP service
Hello Steem. It is no secret, that here at Canna, we love Steem, and without the community's support, we would not be where we are today. Which is why I could not be any happier to announce to the Canna-Curate family, there is a new account with 36,500SP for the sole purpose of showing love to all of our Canna supporters. Yes you read that right, 36.5k my people! @vipservice is the new addition under the Canna umbrella of projects.

100% up votes from VIPservice to:
We love you all!
@vipservice is also following the Canna-Curate trail at a small fixed %. So that means all of our delegators, trail makers, and manual curated posts will automatically get an up vote as well from @vipservice. If you are named above, you are added to the VIP fan base, and will get your 100% up vote before the trail votes.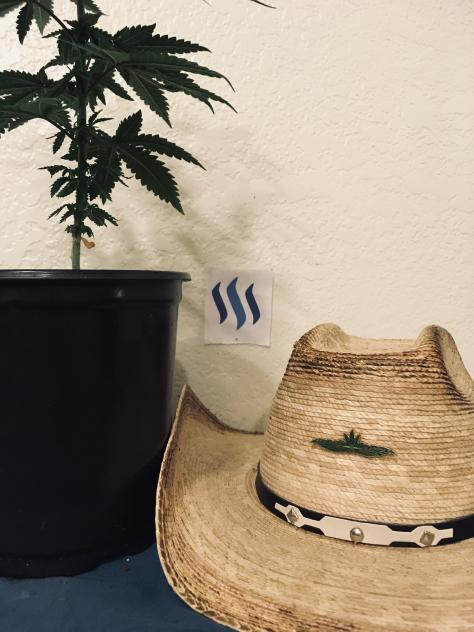 Help our manual curation efforts, while at the same time helping your self
| Delegation | Up vote Weight | Frequency (Per Day) |
| --- | --- | --- |
| 5 - 24 SP (Shake Level) | 5% | Once |
| 25 - 50 SP (Bowl Level) | 10 - 15% | Once |
| 51 - 150 SP (Bong Level) | 20 - 25% | Once |
| 151 - 350 SP (Joint Level) | 30 - 35% | Once |
| 351- 550 SP (Blunt Level) | 40 - 45% | Once |
| 551 - 1200 SP (Eighth Level) | 50 - 55% | Once - Twice |
| 1201 - 6000 SP (Ounce Level) | 60 - 70 % | Twice |
| 6001 - 10000 SP (Pound Level) | 70 - 80% | Twice |
Also our new layers of services from our sister account @canna-collective
Canna-Collective is our sister account that manages our new Steem-Engine Token. Each token sale is 1 Steem, and your 1 Steem gets powered up into the Canna-Collective account. Holding the token entitles you to an up vote once per day. The % is determined on how many tokens you hold. Please check out this post here.
Don't post, but still want to support our community and earn Steem?
Delegate to @canna-collective, and instead of getting an up vote, your delegation to our sister account earns you liquid Steem. Payout is once a week, and the bigger your delegation, the bigger the payout. You are also helping Canna-Curate's manual curation efforts, since our sister account is following the Canna-Curate Steem Auto trail at a fixed %.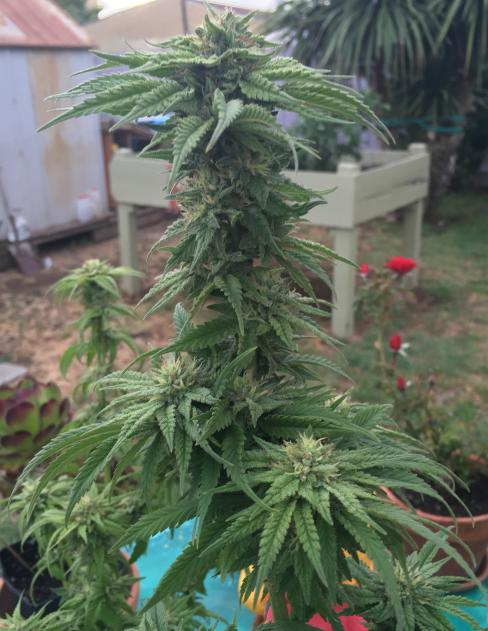 The moon is our next stop
Over one year and we are still rocking. We have had our share of drama, but we still keep it going. We are carving our own path of success on the block chain. I was not even a minnow when I first envision how a group like @tribesteemup was needed for the cannabis community. Ever since then, nothing but growth is all we know. Just think, we are just getting started.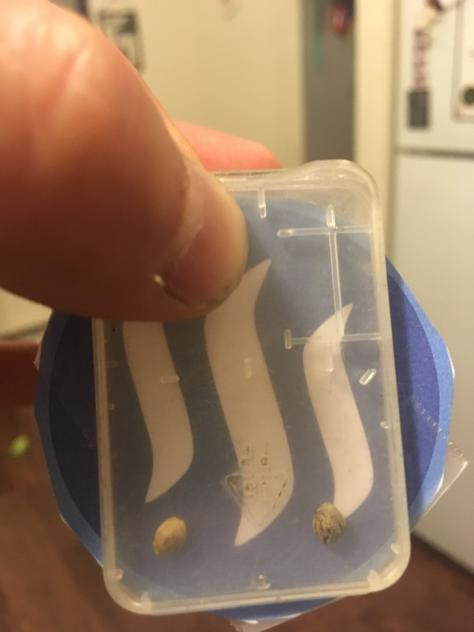 You are looking at the F3 of Steem Og. Yes Steem has it's very own cannabis strain. I made it last year, before I made Canna-Curate. Steem Og represents what Steem is all about. Community. We are more then just up votes. We are an idea, a beginning, we are family. We will push and push, until we are the center of the social media block chain universe. So what are you waiting for? Come join us, on the Space Ship Canna-Steem;)

Delegators: @alchemage, @abrockman, @amberyooper, @amymya, @anarchy999, @antionomontana, @ArtisticScreech, @batman0916, @bethvalverde, @billmega, @Bluntsmasha, @canna-amber, @chey, @choosefreedom, @cindyhartz, @cyemela , @darkprince66, @dashroom, @davedickeyyall, @deanpiecka, @derekrichardson, @dylanhobalart, @dynamicgreentk, @d-vine, @ELAmental, @ericwilson, @fatkat, @feri1 @foodforestbot, @futuremind, @greencross, @goldendawne, @hotsauceislethal, @jgvinstl, @jonyoudyer, @kid4life, @kimmysomelove42, @k0wsk1, @krazypoet, @luegenbaron, @madbiker, @mandyfroelich, @marksheppard, @mayb, @movingman, @olafurthor, @pataty69, @pharesim, @paradigmprospect, @phusionphil, @prettynicevideo, @rakkasan84, @rawpride, @runridefly, @senattor, @soluce07, @steemleaves, @talhatariq, @tauras, @thelogicaldude, @tarazkp, @underGRound, @yogajill, @yuriks2000, @vibesforlife, @weedcash.rewards, @wxzurd

Trail Makers:@jonyoudyer, @Bluntsmasha, @conradino23, @ELAmental, @netgodbeerus, @cannabiscurator, @realkiki85, @doctorspence, @darkprince66, @cannaqueen, @hiatus, @tilestar, @naturalfox, @canna-collective, @deary, @foodforestbot, @nikema, @Tafgongthe1st, @loryluvszombies, @spicedlife, @gjones15, @mrunderstood, @benzeta, @stoned2thebone, @cannafarms, @thegreenhouse, @cultivar, @brockmorris, @ganjagirl, @MadPotters, @chey, @growingassets, @the-haze, @skylinebuds, @gingy710, @growroom, @kootsmedtree, @cowboyblazerfan, @suheri, @imammudarifqi, @grow-pro, @winnerchris, @twirlspin, @pdxlove, @cannabis-news, @cannuration, @steem420, @socialmisfit, @ambiguity, @phoenixwren, @batman0916, @greenfooteCO, @ceattlestretch, @njweedman, @superwoman916, @movement19, @bengiles, @growroom, @elderson, @hemp-lord, @deadisdead, @coffeebuds, @gregorypatrick, @asonintrigue, @freedomtribe, @bembelmaniac, @mango-juice, @oh-high-mark, @stonerfeed, @kaz2305, @veteranforcrypto, @rebeccaryan, @bigriffsbongrips, @spicedlife, @kiefpreston.com, @dilwhosaskin, @argenisapaz, @sapphic, @paradigmprospect, @vegangod, @qwoyn, @borofreak, @sunnydays-r-over, @kawa23, @caperf35, @yogajill, @dynamicsteemians, @khackett, @zuculuz, @cannajess, @theywenttojareds, @moniroy, @offgridlife, @mjgeeks, @cannabisrawuncut, @cannacannacanna, @koh, @ghro, @kennyboobs, @forstellaford, @eatmeat, @ssdgm, @too-short, @turd-ferguson, @npcvegantifa, @sharkmonsters, @uptoker, @theduskinus, @highdoulikememes, @buysmoke, @em3di, @vaporrhino, @prettynicevideo, @props4crops, @mary-jane, @badasshomelife, @highroadseeds, @cody758, @fixedbydoc, @pennsif, @samuelbooth86, @twistedcheshire, @hashkings, @tyler-ai, @annitakoxx, @midgeteg, @moneymind420, @appalachain, @stickyfingerz, @guysofcannabis, @cheaphomegrow, @thehempinghand, @heatherhemp, @chey, @seeker214, @goodcontentbot2, @justinashby, @holysmoke777, @hippyman, @ogmike, @tribe-alive, @peace-love-happy, @GanjaGrrl420, @bjseedcompany, @smoke-grow-cup, @thehempcoin, @steinz, @dejan.vucovic, @trevado, @melanson, @anarchy999, @cryptohustlin, @steemvpn, @natha93, @mondoshawan, @artaxx, @exterminio08, @ghosthunter1, @qwoyn-fund, @tribevibes, @dracusone, @greencross, @jeffjagoe, @deardabby420, @weedcleaner, @stever82, @weedcash, @cindyhartz, @robinsonr810, @drazeus, @meanbees, @relaylogix, @fknmayhem, @greencross, @pibyk, @greenhouseradio, @bluemaskman, @gamemods, @freedomring, @onelovesteem, @evernoticethat, @d00k13, @dr-autoflower, @mattsanthonyit, @vipservice, @x782


| | |
| --- | --- |







Hit that banner, to come network, and chill with like minded people.