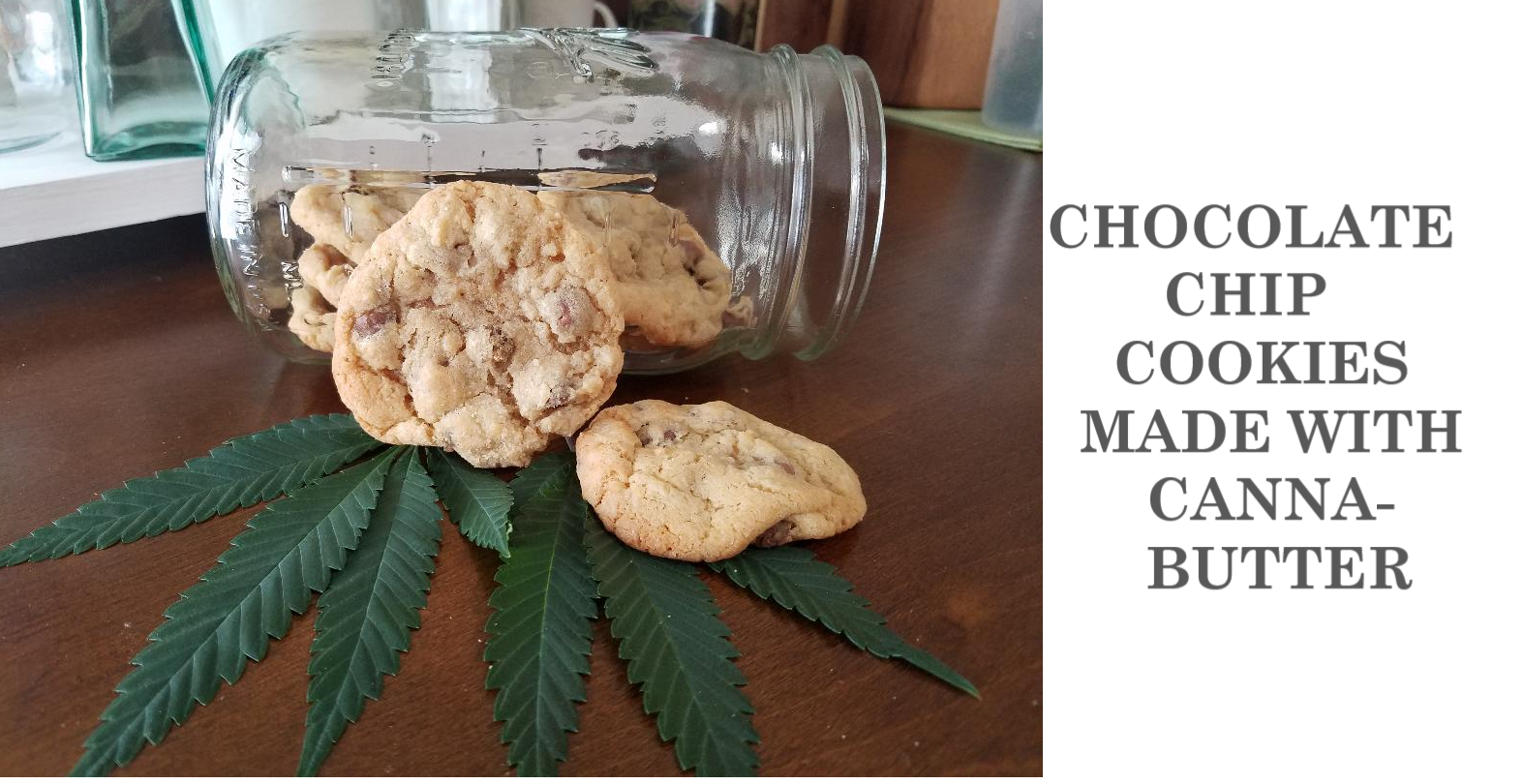 Basic Canna-Butter Chocolate Chip Cookie Recipe
2 Eggs
1/3 cup canna-butter (softened)
1/2 cup white sugar
1-cup brown sugar
1 teaspoon vanilla
Cream all together and set aside.


Then sift together in a new bowl.
2-cups flour
1 teaspoon each baking soda and baking powder
Pinch of salt
8 ounces chocolate chips (I used milk chocolate)
Combine wet ingredients with the dry ingredients.
Once well mixed, form into balls and place on parchment paper lined cookie sheet.
Bake 8-12 minutes (depending on your oven) at 350-degrees.
REVIEW Of Cookies
According to three people who ate these, they were quite good. Effects of canna-butter hit about 45-minutes after consuming.
The three men who sampled them said they ate one cookie each and the effects lasted for about 6 hours total.



If you'd like to join our curation trail or delegate steem power you can see how and the benefits here. Or if you'd just like to have a chat about cannabis you can join us on our discord server Steem Powered Cannabis

Delegators: @movingman, @jonyoudyer, @elamental, @bluntsmasha, @liquid-mike, @conradino23, @netgodbeerus, @cannabiscurator, @realkiki85, @sieses, @cryptohustlin, @davedickeyyall, @fatkat, @pataty69, @darkprince66, @goldendawne, @soundwavesphoton, @hotsauceislethal, @k0wsk1, @ericwilson, @fracasgrimm,@dynamicgreentk
Trail Makers: @olafurthor, @elamental, @emsteemians, @silverlining1, @aresheir, @mdkaufman21, @debo4200, @aaron.matthew, @doctorspence, @cannaqueen, @hiatus, @tilestar, @naturalfox, @canna-collective, @deary, @nikema, @knarly327, @tafgongthe1st, @loryluvszombies, @spicedlife, @gjones15, @mrunderstood, @benzeta, @stoned2thebone, @cannafarms, @cultivar, @zainenn, @brockmorris, @ganjagirl, @madpotters, @creativesoul, @socalsteemit, @chey, @growingassets
Dolphin Bonus Support & Donator: @RebeccaRyan
SBD Donators: @MovingMan, @CeattleStretch