Vigorously Vegetative in 2020
Welcome to the Grow Blog
The seedlings have been growing very well since the last update. This is approximately week 6 now. I've topped the girls, in heinzesight I should have done this a bit sooner. Everything is looking very good aside from the Brazilian Landrace. Our previous problem which i though would have grown out by now has only gotten worse. If you have any insight please leave a comment below.
Starting things off is the Super Silver Haze x Dennis the Menace. It's color is looking great! She may still have a bit of a calcium deficiency as you can see from some minor leaf twisting/deformation. Other than that though no concerns.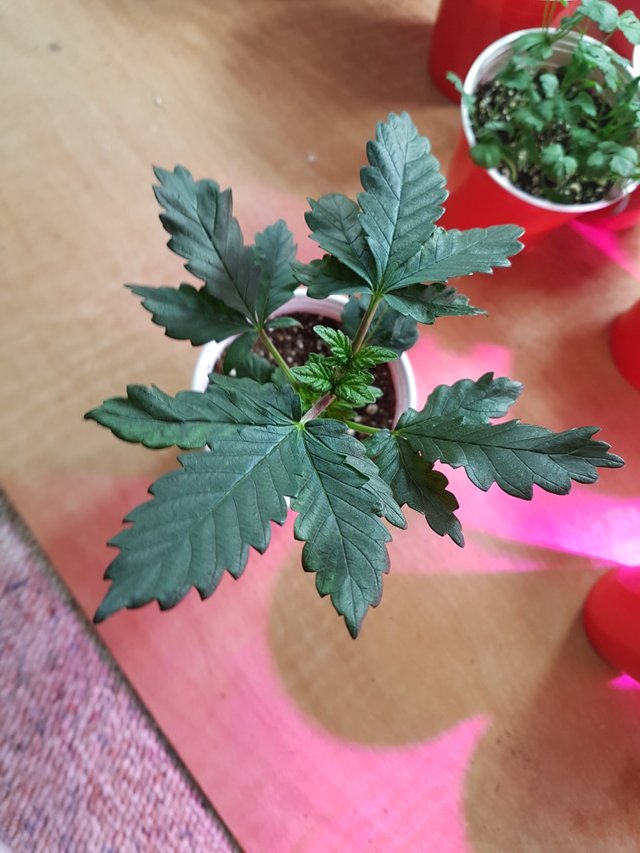 You can really see it maintains that very large and wide indica style leaf structure.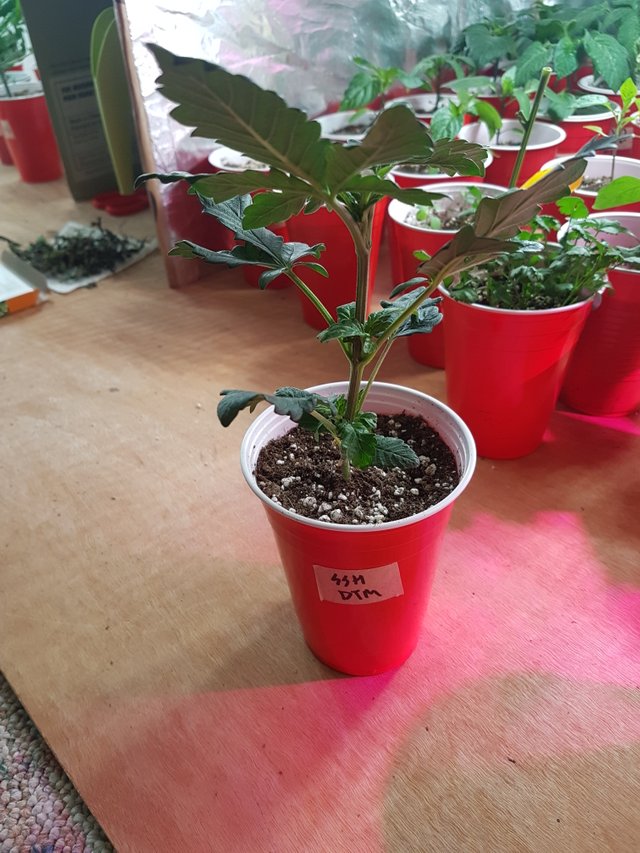 Next up is the Brazilian Landrace Sativa. Now you see here the leaves are very limp, curled down and the new leaves are growing in a lighter green. My best guess is its not getting enough calcium or nitrogen. Whether that's from some sort of nutrient lockout or just not enough nutrients I'm not sure.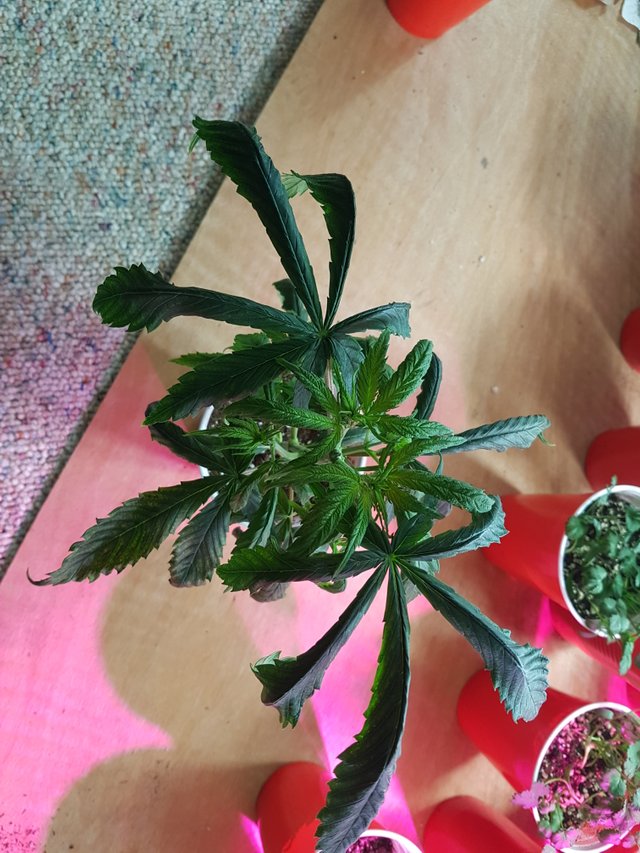 All the plants are more than ready for a transplant so I hope to get that done in the next couple days here and with a little luck that will help fix my issues with this plant.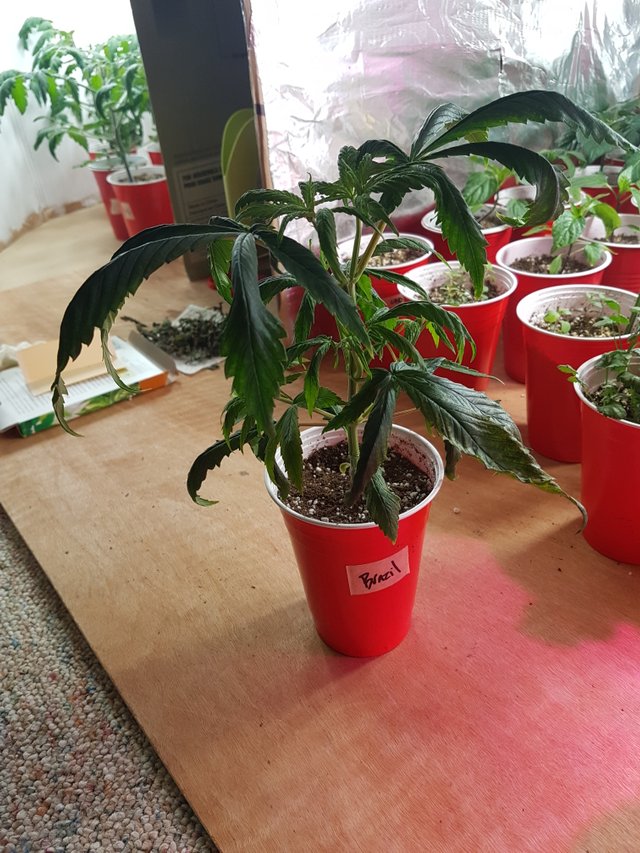 On to the big boy here. I say boy because in the past I've noticed plants that excel as fast as this on tend to be males. Lets hope I'm wrong but if it is a dude I will be making some Astro Beaver Seeds! =D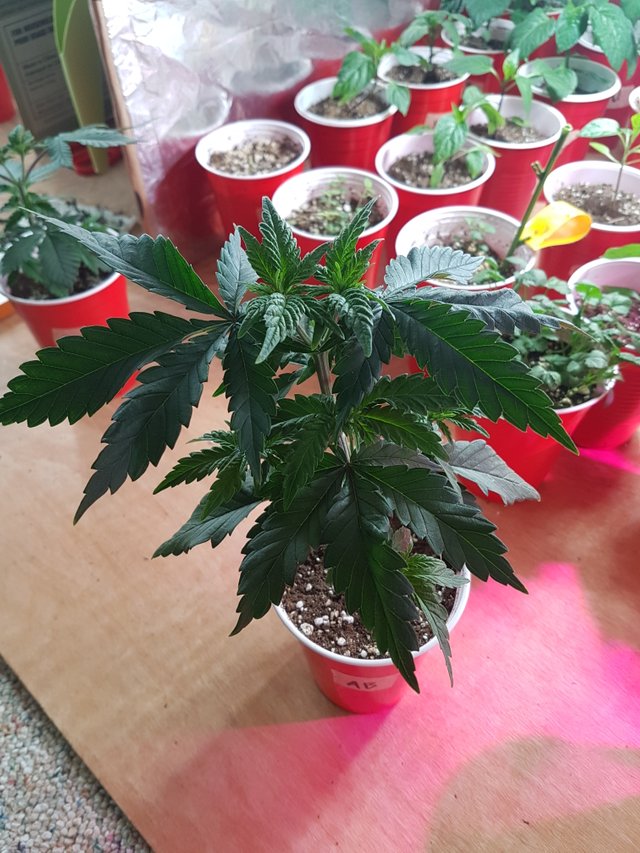 This plant is looking very healthy aside from needing a transplant badly and probably a boost in calcium still to straighten out those leaves.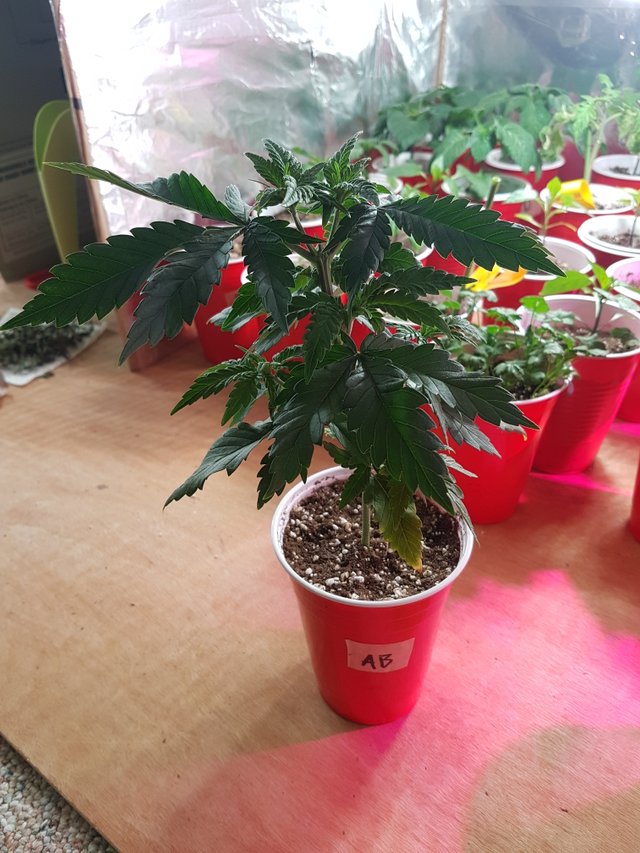 Now on to the second Astro Beaver. This one is looking to be the best of the bunch. Perfect in almost every way. No issues and a nice healthy green. =)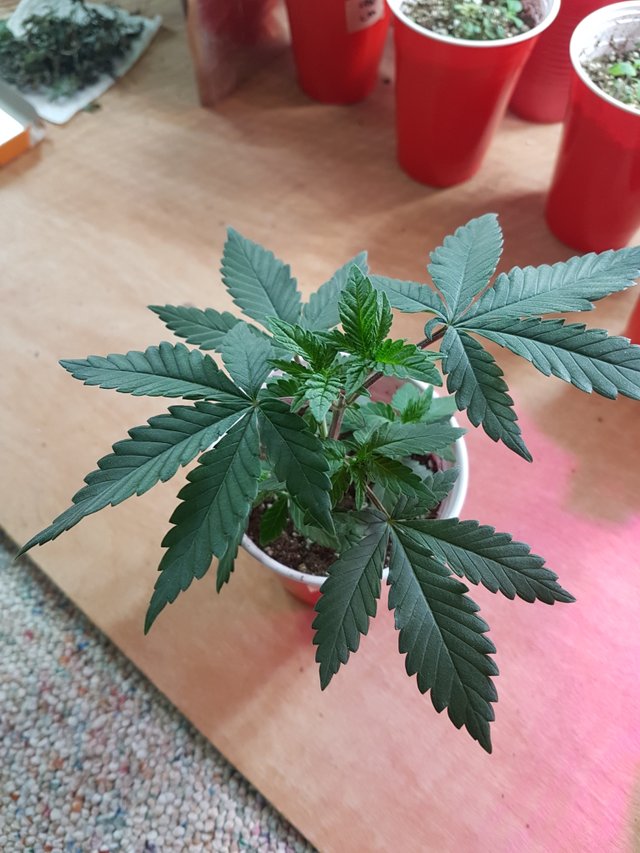 The only thing I wish I had done is top these sooner. I saw a video online where they topped a node earlier and then took the two branches, tied them down and topped again to get 4 equal sized kola heads. In the future I would like to try this method out just to ensure all the kolas are at the exact same stage and have equal light exposure.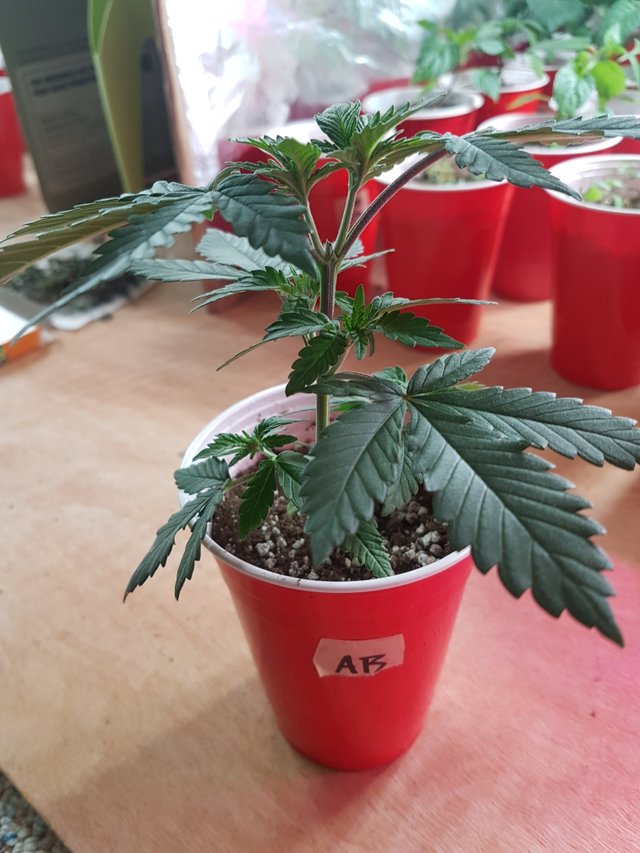 That's all for this post. Let me know in the comments if you have any advice for me. Thanks for checking out the girl little ladies. Take care yall!