What's that sh!t for?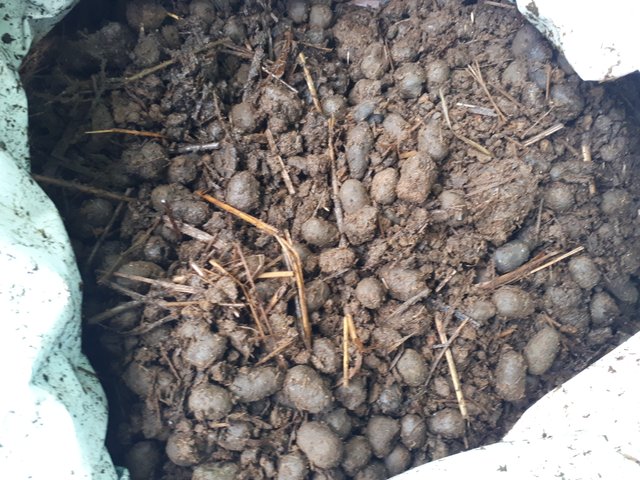 Come on. As if you all didn't know this is Lama poop!
Looks like deer poop but that would be very, very bad.
Summoning a bunch of wild bucks and angry fawns, knocking everything over to get their fill then completely trample my crop. Nah thanks!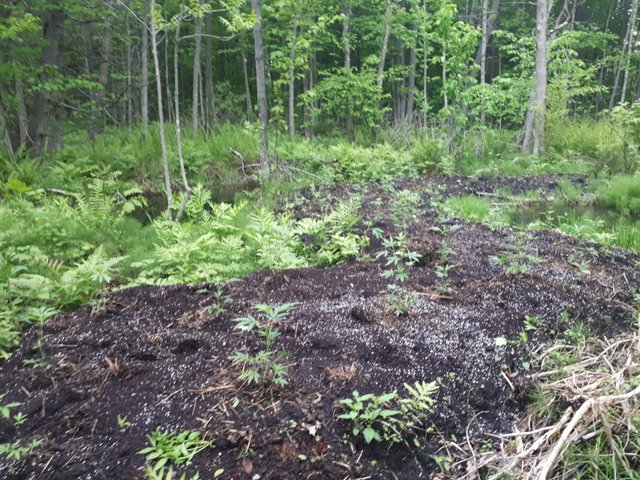 The best poop for your cannabis crop! Well maybe... whatever! it works better then cow, pig, chicken and sheep. Not as good as worm! Frigging Worms!...
Try growing your own worm farm in Canada! OH you bett'cha I did!
I had bins and bins of hyper red wigglers. If you gave them what they liked, these suckers ate more than their wieght everyday and shat it at the top of the bin for me to collect! Then went home to lay eggs.
For reaI I dont even get how they had time to worm ding. Ha! Im sure worms screw. No?
Some one google it!🤣
Anyway I managed to grow my worm farm from 3 pounds of worms in 3 bins to over 500 bins with 500 lbs of wigglers within the 2.5 years and "2 decent canadian winters"
Then a harsh winter in 2013. I could'nt keep up with everything on my plate. Plus sub 30 degree worm farm.
Even with decent size heater and the barn now full of 500 containers. They slowed...
They all crawled to the center of the bins...
then froze to death.🙄fucking fuck!
Maybe 50 plus million hyper red wigglers froze then perished at my hand.😭 sux
Also. Many people including myself couldnt find any decent priced worm castings so we all went without.
Anyways on with the new story...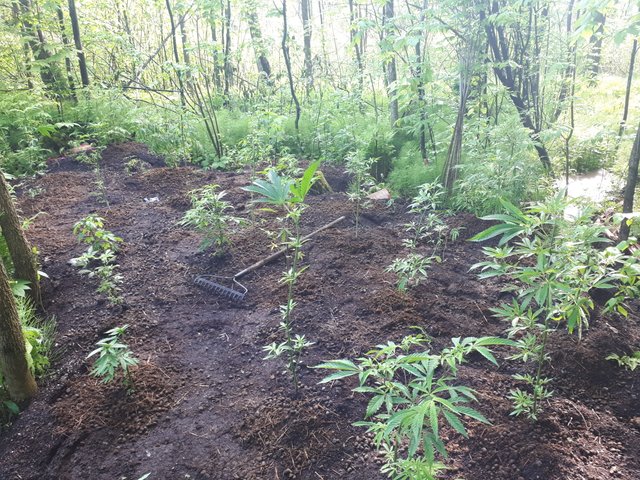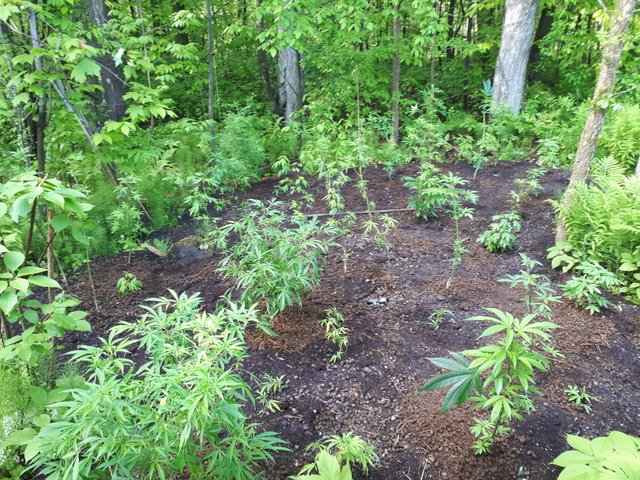 I have these old sposts in the middle of a swamp.
I have been using them for over 10 years.
This year they need a little sprucing up with lama crap and compost. Im also gonna have to select and clear a few sun blocking trees. Then we will be golden for the summer!😁
So time to haul in the peatmoss....yeah im a signifigant consumer of peat... Slap my wrist 100%.
But really it comes from right down the road.
Anyways....
Then haul the bags of lama sheet. I get this lama crap
on trade from one of my long time hippie friends who owns a lama and emu farm. Lol, I know in Canada? Yeah!... Heres the thing everyone wants one!.
Wolfs and cayotes dont like lamas at all.
Lamas are assholes and will fuck you up! Especially if you mess with their spot! No wolfs allowed!
Soooo... you place a lama in your cow, sheep, pig pasture and KING LAMA wardes off any evil do'ers...
Any how on with my story...
You place layers of cardboard on the high ground within the swamp. Our local liquer store has lots of boxes.
Then start piling and spreading your hauled material.
Yhen plant what ever your little heart desires. You now have a garden in the middle of a swamp.
Why I like swamps.🤪
They are misserable bug ridden places. Eating your boots with every step. A Horrible to hike or walk. 4 wheelers won't mess around.
Most Animals other than deer, moose, beaver or racoon wont bother eithee. Expecially if they think their is a massive rabid lama roaming the spot. Bah!
For real though!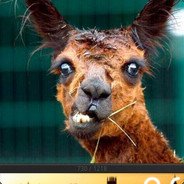 In those spots, protected by swamp and lama shit, are
some special plants on their first year out.
Tall Happy Jamacian and Steem OG...
lets make em grow!
Some "Name the flower" the prize....
I will comment in one of your next posts and post a pic of a beautiful flower I grew and captured myself!
Now thats charming😉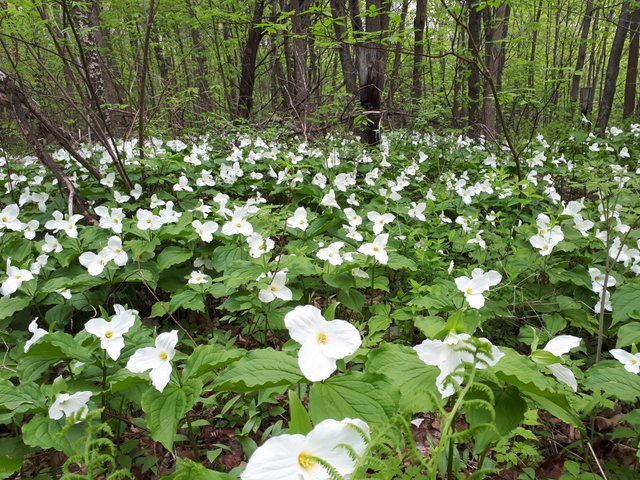 Name these flowers and I will send you a flower!
Keep Growing
Enjoy the summer
Steem On