Bubba Kush, crossed with Grape Ape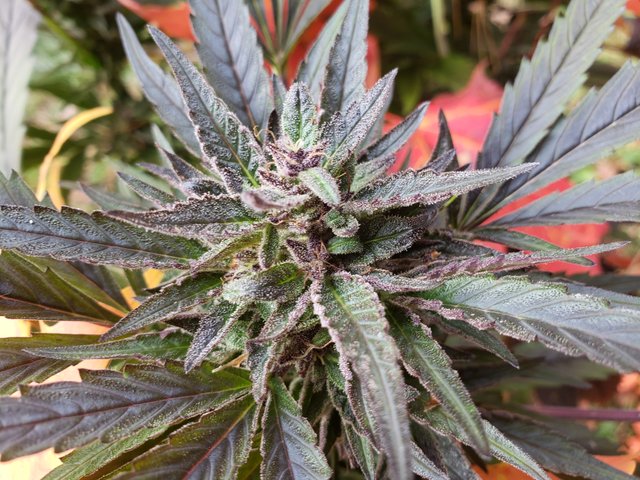 Creating your own strain can be deeply gratifying, especially when it
turns out to be an exotic, one of a kind plant. I've been experimenting
with crosses for several years and have produced some really weird
shit, some amazing and some that go in to the hash pile lol
This little Gem was a cross between Bubba Kush and Grape Ape.
It grew vigorously right from the start and even though it was a late
in the season, it finished off with a decent yeild. The buds actually
smell like what it looks like, sweet dank grapes. It was easy to trim
which is super important to me, nothing worst than trimming foxtailed
fluff! Gawd!
I'll definitely be keeping this strain with me for this upcoming
outdoor season and i'm also going to try crossing Kali Mist and durban
poison.Might turn in to a monsterous tall gangly plant, we shall see.
---