Garden Trash Vol.2 #7
Hi Growers,
another 8 days passed. It's still raining outside, now two days straight.
Of the 8 days, two were sunny and more or less warm.
Progress is evident in Big Bud and Black Jack.
Chemdowg also branches nicely in the greenhouse.
Jamaica probably made the least progress in that week.
Sweet Cheese catches up on what he lost in the beginning.
More in turn for each individual flower.
I'm postponing the experiment with rooting some branches by another week, so the first results in the next report.
Now let's go to the photo
Enjoy :-)
Today we start with Big Bud photo 18.6.
Big Bud is a really strong plant. It can absorb all nutrients - old leaves dark green, new shoots light green.
The construction of the stem is really robust as can be seen in the third photo.
There is also a branch in the lower left corner, which climbs out of the ground. We will see if it is sufficiently rooted and can be separated from the plant.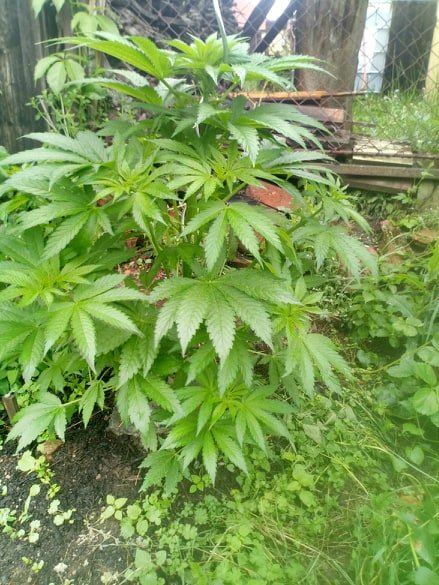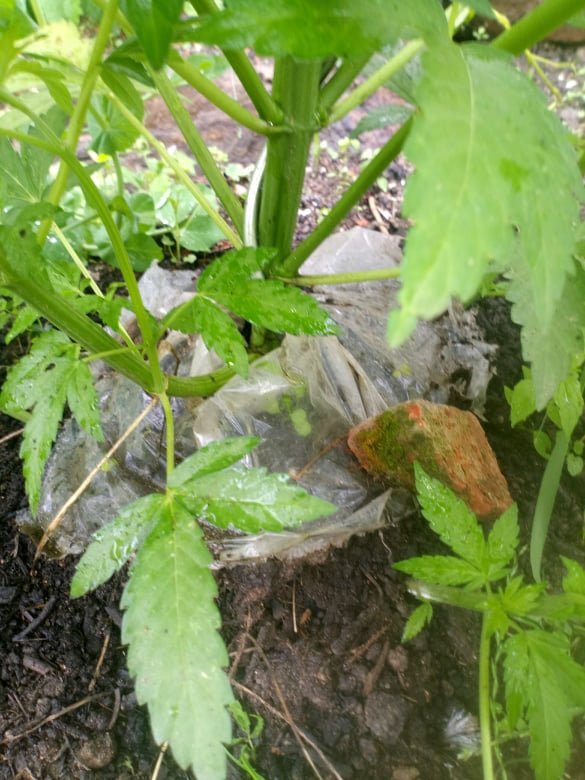 Black Jack foto 18.6.
Black Jack is only slightly smaller and less branched than BB.
But otherwise I can write the same about him.
They are also in the same place with a similar soil composition.
BJ will soon get a curry net around him, the sooner the better, so hopefully you will see her in the next report.
I trimmed the lower growths abudu continue to do so.
I will pinch this one more than the others, I will want to create a bushy shape.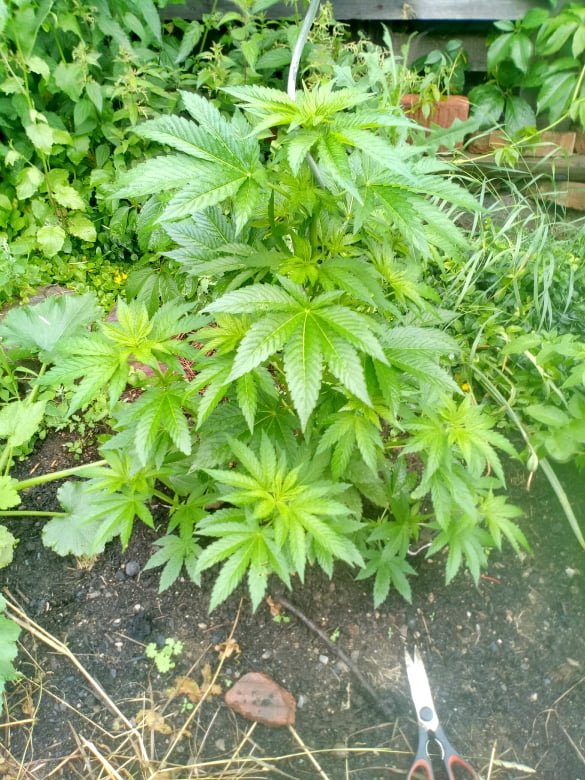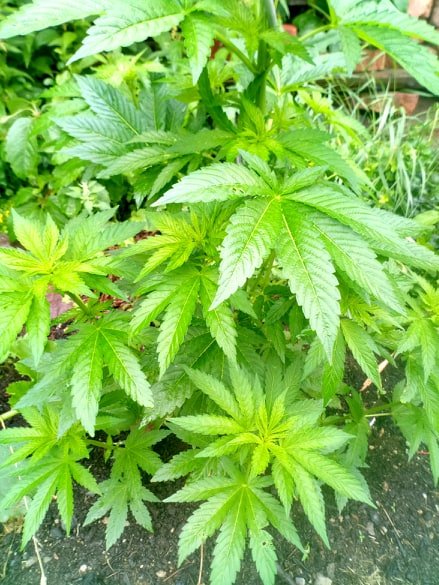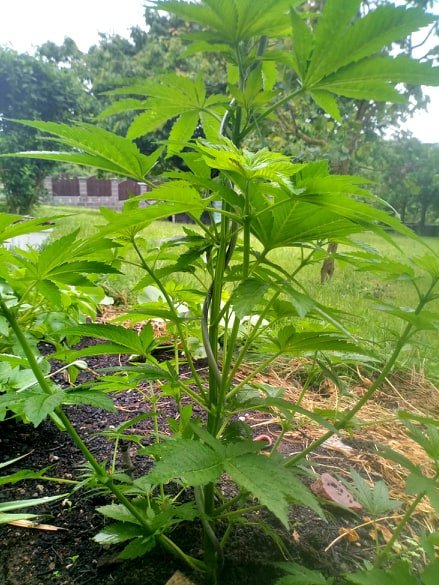 Foto BB & BJ in the same place. You will recognize other plants in the photo ?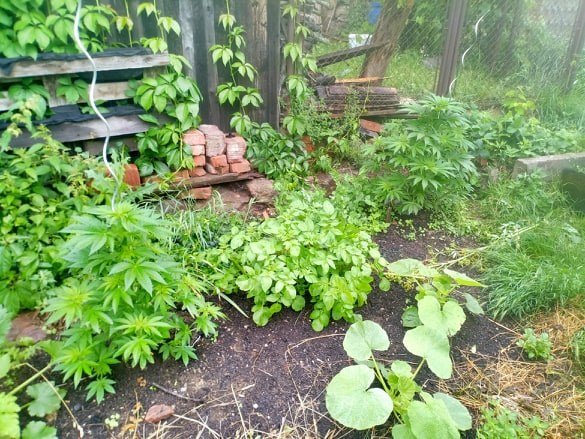 Jamaica foto 18.6.
At Jamaica, I'm sorry I didn't put her in another place.
It just doesn't have much sunshine, especially in this weather.
But the flower is growing and I hope that it will make up for the growth.
The bitten leaves disappear in the lower floors and new ones grow, so it just wants the weather and I think a little more fertilizing to grow.
We will see next time it will have the same progress as BB now.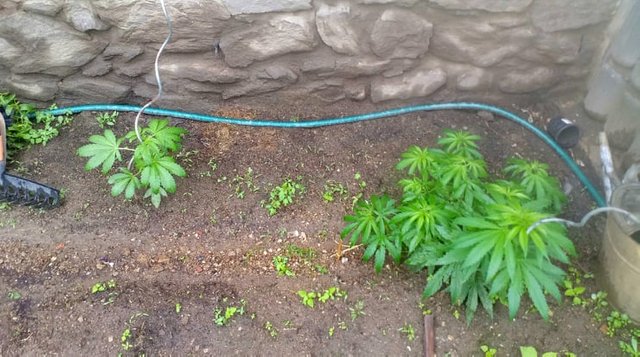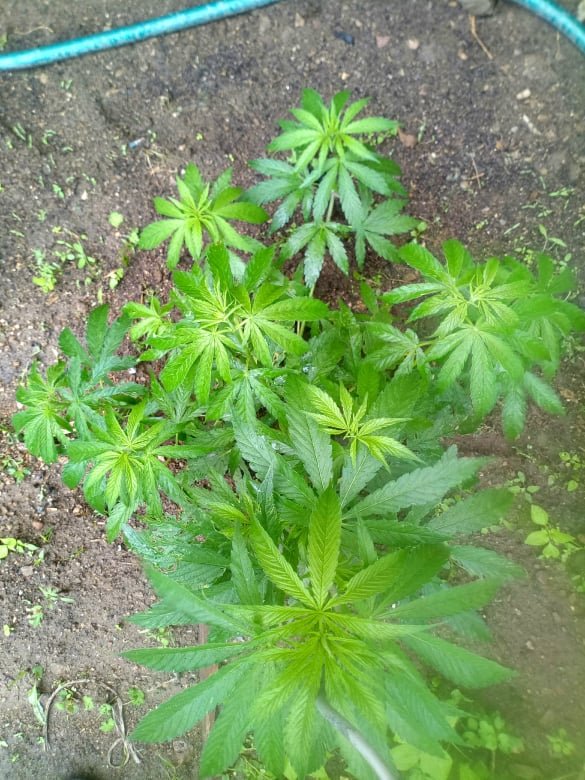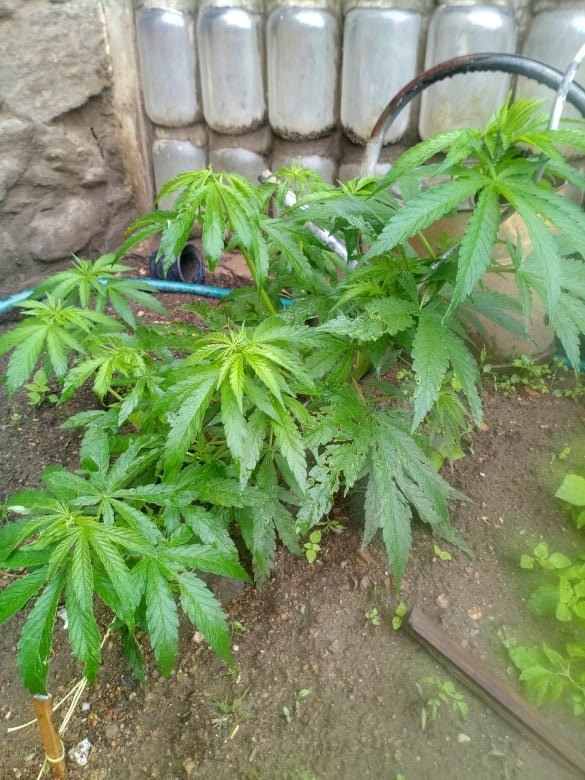 Sweet Cheese foto 18.6.
sweet cheese, sweet cheese oooh sweet cheese, you also like the smell of sweet cheese. I do, and the flower really smells moving with her now.
The stem thickened the plant grew in a week by about 6 cm but still last year at this place was AK47 and at this time was about 1m so about 70 cm more.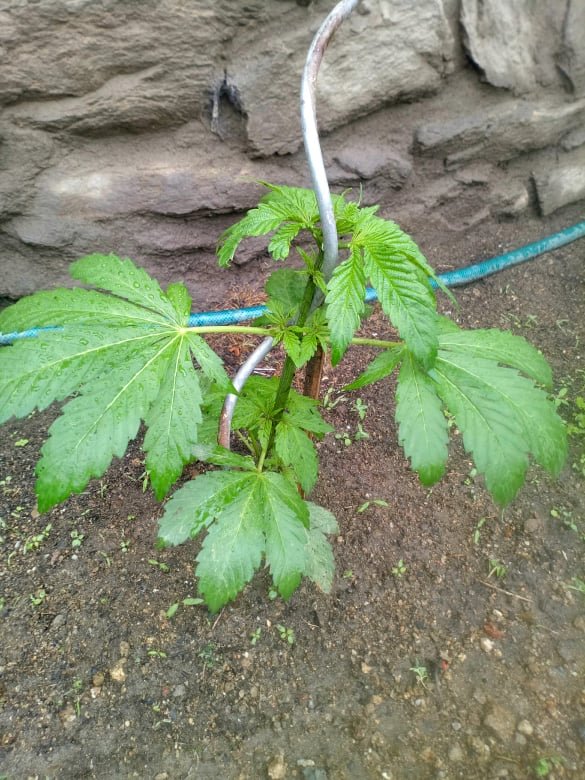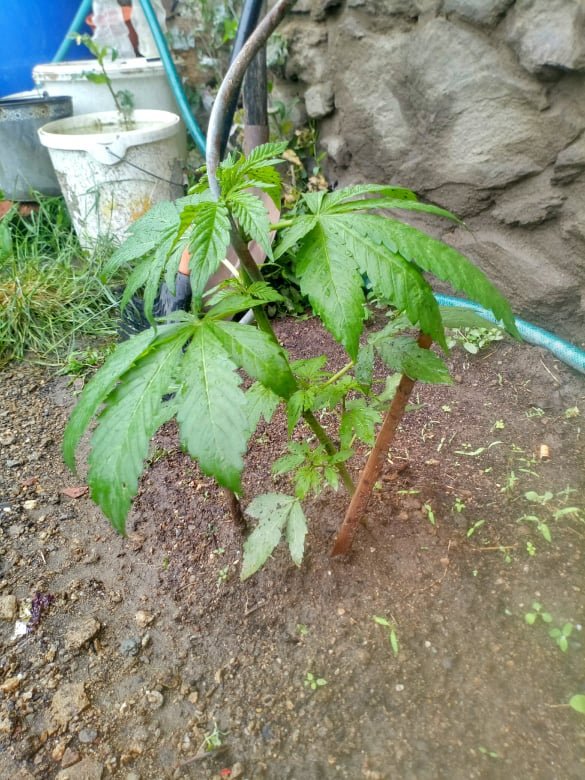 Black Jack 2 ("baby")
I pinched BJ baby and bent it to make 4 vertices. For growing in a bucket where there is less room for roots, I prefer a spruce shape.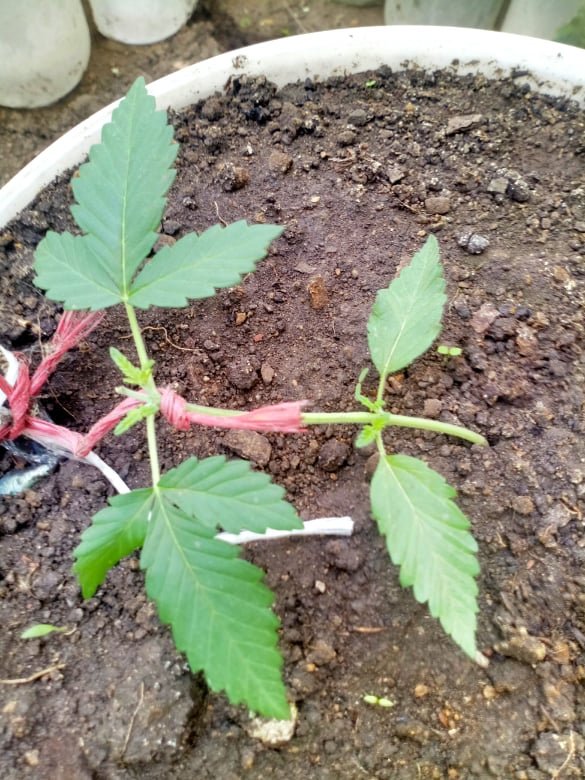 Chemdawg foto 18.6.
And today, on the contrary, we end up with Chemdawg in the greenhouse.
I stretch, I stretch and suddenly burst - the central stem broken exactly in half. Never mind I wrapped and pulled the string and we keep growing.
I will prune some shoots according to how it will suit me to fill the space.
Next report I will also cut the lower right branch and see if it takes root elsewhere. Of course, it will be a question of whether root germs are now forming underground.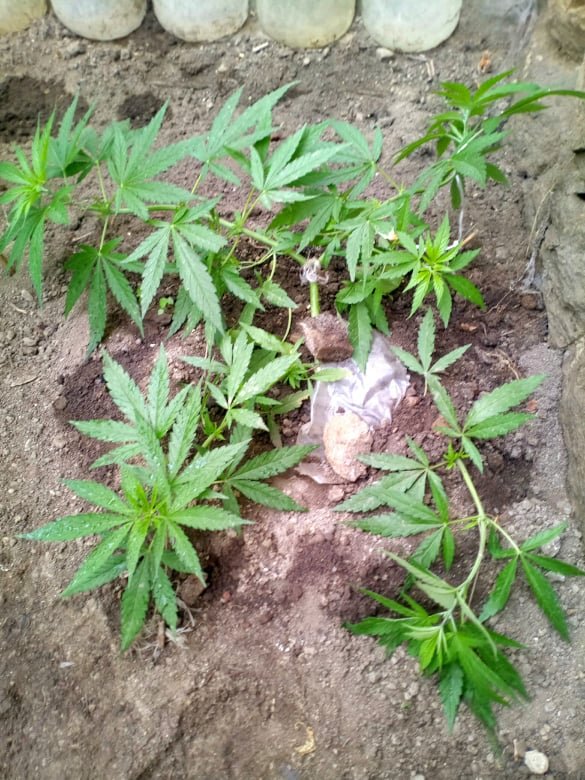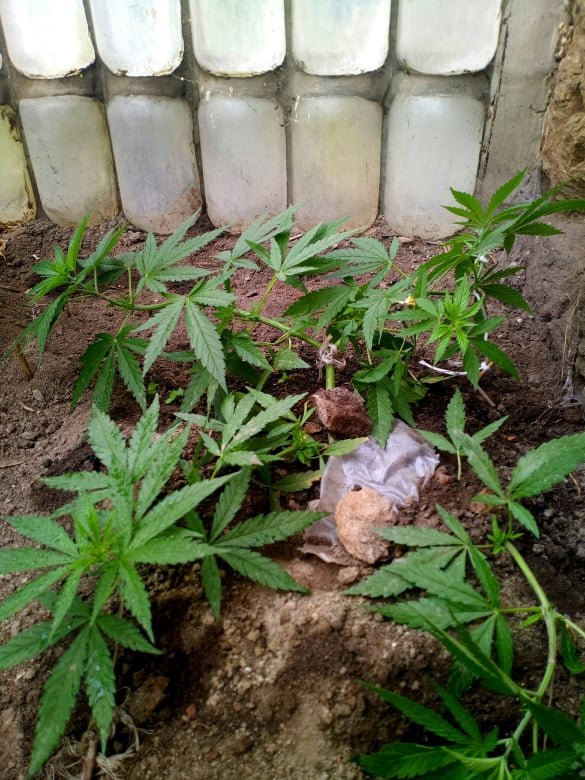 That's all for today. For comparison, you can open older links where you will see clearer progress with flowers and photos from other angles.
Look forward to next time.
Thank you for thumbs up, tip follow and sharing with other friends.
Have fun and let it grow
Previous photoblogs from
4.5. https://www.publish0x.com/hate-and-funny/garden-trash-volume-2-xroloxk
11.5. https://www.publish0x.com/hate-and-funny/garden-trash-vol2-2-xwnglvr
19.5. https://www.publish0x.com/hate-and-funny/garden-trash-vol2-3-xmddwmj
27.5. https://steemit.com/canna-curate/@cedcannabis/garden-trash-vol-2-4
3.6. https://steemit.com/canna-curate/@cedcannabis/garden-trash-vol-2-5
11.6. https://www.publish0x.com/hate-and-funny/garden-trash-vol2-6-xqomryk?a=JAPdR3zeGy
I'm adding a link to last year
https://www.publish0x.com/hate-and-funny/garden-trash-15-xwvekq
Or check out my other posts here - https://smoke.io/@cedcryptocoin
Steem - https://steemit.com/@cedcannabis
I would like to say that in the Czech Republic it is allowed to grow 5 cannabis plants (but not their harvest). Therefore, do not take this blog as a guide to the production of THC :-)
Thank you for the comments and possibly a little donate for a new technique for taking pictures.
Try Brave browser better as chrome and future internet - https://brave.com/ken959
if you already use Brave, support me with BAT tokens on my verified Twitter channel - https://twitter.com/KendaHeralda (CEDCryptoCoin)
Trx adress - TFjtdqQ11uYWXf1uDUqzjZJf4hpzid8KRM
#grower #growers #vivosuntent #canna-curate #weedcash
#cannabisculture #marijuanagrowers #thc #indica #cannabisseeds #cannabisgrow #homegrown #sativa #autoflowers #mephistogenetics #growtent #indoorgrow #organic #seeds #growers #grow #weedstagram #cbd #medicalmarijuana
Regards
CEDCryptoCoin