Turning Steem Green!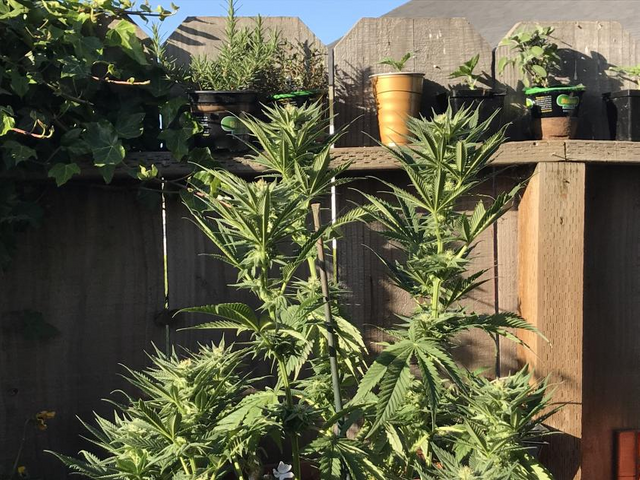 Raise your hand's up!
Thanks to @steemitblog, Canna-Curate will have 200,000 Steem power to up vote cannabis content here on Steem! In case you missed it, check out the announcement here, and our application for this honor here. We are very excited to throw some nice up votes for cannabis content! But it will not be limited to just cannabis. I do love to browse Steem for new comers, and if I see something interesting, I will throw an up vote.
Please make it a Steem exclusive post
This Delegation is a gift from Steemit, so it is only fair to ask for a Steem exclusive post. I always have wanted to turn Steem green, and I am very grateful for Steemit to actually take a chance, and support the cannabis community. When we first started out, we wanted to show that cannabis is far more then roach clips, and bong hits. Cannabis is medicine. Cannabis is the great equalizer. Cannabis heals!
Also put some effort into your posts!
I am not going to be judging posts on grammar, nor word count, but I do want to see some creativity. Keep in mind, the more effort you put into a post, the bigger % up vote you will receive. When you make a post from Steemit, you are using Markdown, here is a cheat sheet for Markdown code. USE IT! You may be surprised at what you can actual do with Markdown. This is our time to shine my fellow Canna Steemians!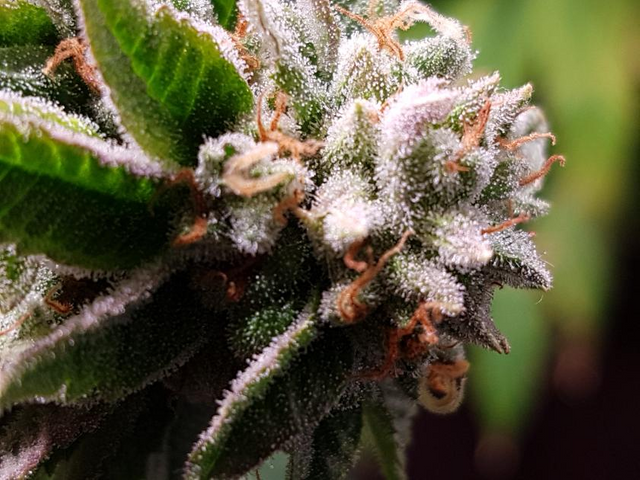 Let's turn Steem green!
Starting May 1st, get those post's out. I want to see those grows, strain reviews, CBD, cannabis news, even if you want to speak out against cannabis, I want to see that too! Just because you have different views then me, does not mean I will shun you. Let's just call the month of May, Block Chain Cannabis Awareness month!
For better visabiltiy, please use the canna-curate tag


Delegators: @abrockman, @amymya, @ArtisticScreech, @batman0916, @bethvalverde, @billmega, @blind-spot, @Bluntsmasha, @chey, @choosefreedom, @cindyhartz, @cyemela , @darkprince66, @dashroom, @davedickeyyall, @deanpiecka, @derekrichardson, @dylanhobalart, @dynamicgreentk, @d-vine, @ELAmental, @ericwilson, @fatkat, @feri1 @foodforestbot, @futuremind, @g1ntoken, @hafizullah, @hotsauceislethal, @igel2017, @jgvinstl, @jonyoudyer, @justinparke, @kid4life, @kimmysomelove42, @k0wsk1, @krazypoet, @loonatic, @luegenbaron, @madbiker, @mandyfroelich, @mondoshawan, @movingman, @mraggaj, @vintherinvest, @myklovenotwar, @olafurthor, @pataty69, @paradigmprospect, @phusionphil, @prettynicevideo, @rakkasan84, @rawpride, @runridefly, @senattor, @skylinebuds, @soluce07, @steemleaves, @talhatariq, @tauras, @thelogicaldude, @yogajill, @vibesforlife, @VIPservice, @wxzurd

Trail Makers:@jonyoudyer, @Bluntsmasha, @conradino23, @ELAmental, @netgodbeerus, @cannabiscurator, @realkiki85, @doctorspence, @darkprince66, @cannaqueen, @hiatus, @tilestar, @naturalfox, @canna-collective, @deary, @foodforestbot, @nikema, @Tafgongthe1st, @loryluvszombies, @spicedlife, @gjones15, @mrunderstood, @benzeta, @stoned2thebone, @cannafarms, @thegreenhouse, @cultivar, @brockmorris, @ganjagirl, @MadPotters, @chey, @growingassets, @the-haze, @skylinebuds, @gingy710, @growroom, @kootsmedtree, @cowboyblazerfan, @suheri, @imammudarifqi, @grow-pro, @winnerchris, @twirlspin, @pdxlove, @cannabis-news, @cannuration, @steem420, @socialmisfit, @ambiguity, @phoenixwren, @batman0916, @greenfooteCO, @ceattlestretch, @njweedman, @superwoman916, @movement19, @bengiles, @growroom, @elderson, @hemp-lord, @deadisdead, @coffeebuds, @gregorypatrick, @asonintrigue, @freedomtribe, @bembelmaniac, @mango-juice, @oh-high-mark, @stonerfeed, @kaz2305, @veteranforcrypto, @rebeccaryan, @bigriffsbongrips, @spicedlife, @kiefpreston.com, @dilwhosaskin, @argenisapaz, @sapphic, @paradigmprospect, @vegangod, @qwoyn, @borofreak, @sunnydays-r-over, @kawa23, @caperf35, @yogajill, @dynamicsteemians, @khackett, @zuculuz, @cannajess, @theywenttojareds, @moniroy, @mjgeeks, @cannabisrawuncut, @cannacannacanna, @koh, @ghro, @kennyboobs, @forstellaford, @eatmeat, @ssdgm, @too-short, @turd-ferguson, @npcvegantifa, @sharkmonsters, @uptoker, @theduskinus, @highdoulikememes, @buysmoke, @em3di, @vaporrhino, @prettynicevideo, @props4crops, @mary-jane, @badasshomelife, @highroadseeds, @cody758, @fixedbydoc, @pennsif, @twistedcheshire, @tyler-ai, @annitakoxx, @midgeteg, @moneymind420, @appalachain, @stickyfingerz, @guysofcannabis, @cheaphomegrow, @thehempinghand, @heatherhemp, @chey, @seeker214, @goodcontentbot2, @justinashby, @holysmoke777, @hippyman, @ogmike, @tribe-alive, @peace-love-happy, @GanjaGrrl420, @bjseedcompany, @smoke-grow-cup, @thehempcoin, @steinz, @dejan.vucovic, @trevado, @melanson, @anarchy999, @cryptohustlin, @steemvpn, @natha93, @mondoshawan, @artaxx, @exterminio08, @ghosthunter1, @tribevibes, @dracusone, @greencross, @jeffjagoe, @deardabby420, @weedcleaner, @stever82, @weedcash, @cindyhartz, @robinsonr810, @drazeus, @meanbees, @relaylogix, @fknmayhem, @greencross, @pibyk, @greenhouseradio, @bluemaskman, @gamemods, @freedomring, @onelovesteem, @evernoticethat, @d00k13, @dr-autoflower, @mattsanthonyit, @vipservice, @x782, @smf37, @motherofalegend, @reekadank, @skylinebuds, @budwizard, @galsofcannabis, @picyoudyer, @ganja.network, @breaking-nugs, @truthabides, @highproduction, @pneumaluna82, @davidamsterdam, @vault.tokens, @highproduction, @reverendrum, @briggsy, @saboin, @kommanderinkief, @undergroundmod, @techken, @cryptozdk, @battleaxe, @weedcash.rewards






Hit that banner, to come network, and chill with like minded people.