Hey Steemians, I have been not frequently written on steem nowadays because I'm doing my R&D for my candles. Turned out the R&D needed more times than I anticipated. Making candle is sound easy, almost all equipment is in your kitchen however to make a good candle is the next level thing for a candle.
So here is my simplify process of making a candle.
Buy all the material
Make a candle based on youtube videos
Problem? Ask a question at the Chandler community to identify what I have been missing or make a mistake
After make the candle, there is a cure time which can up to 4 weeks.
Then is a test burn to determine the Hot Throw (Strong or Weak) when lit it up.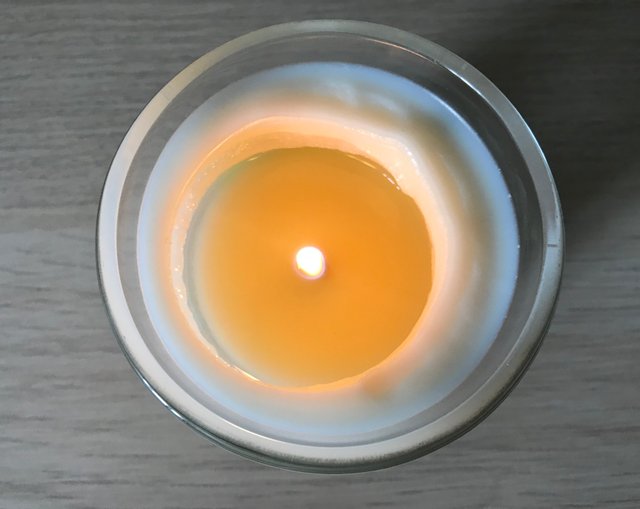 Lit up the candle, the first 30 minutes the candle looks alright but into 1-hour burn. The candle started to form a tunnel. troubleshoot time! Turn out the soy wax that I bought couldn't handle a certain percentage of the additive. Took me some times to figure this out because self learns does take a lot of time.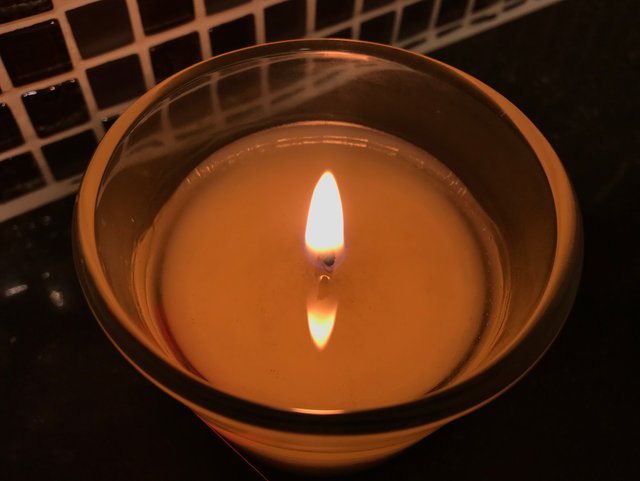 Another candle​, I lit this candle for about an hour. It looks alright, even pool (🆗), no dancing flame (🆗), no black smoke (🆗) and do you know what the problem? The candle has a very weak hot throw. 😭 There are three possibilities​ here, used the wrong wicks, the fragrance oil didn't blend well into the wax & lastly the fragrance oil problem.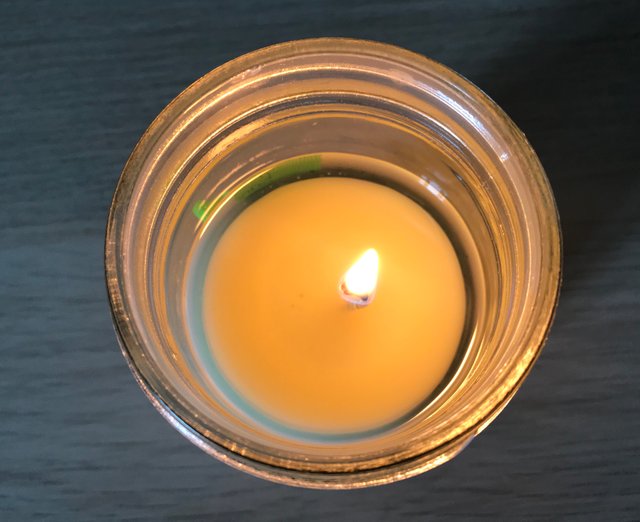 First glance, you can see the wicks is not in the center and yes that on me. Despite wicks not being in the center, it is still burning​ well. The pool burn end to end but then 1 problem, the hot throw is weak due to I added the fragrance oil at the high temperature. 😬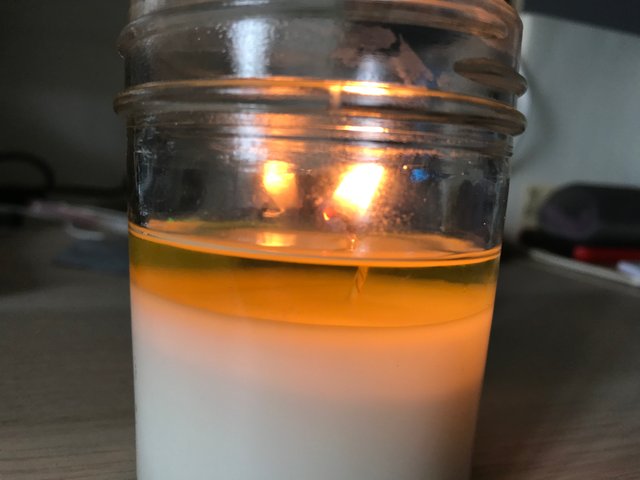 Above all, this even pool looks best, however,​ the fire is too big therefore created​ a​ quite big pool. Facing the same problem too, the cold throw and hot throw is weak.
I will continue to​ update my progress of making candle here. If you're a chandler, I would love to connect with you!