Hello Steemians!! Today marks the start of our activity-for-a-cause...
Way back in college, I have a close classmate named Laarnie. We don't actually belong to the same circle of friends and I honestly couldn't recall when did we both started to get close with each other. But everytime we were together, we would always go to a cafe or some cake shops just to kill time, talk about our dreams and some random stuff and eat our favorite pastries.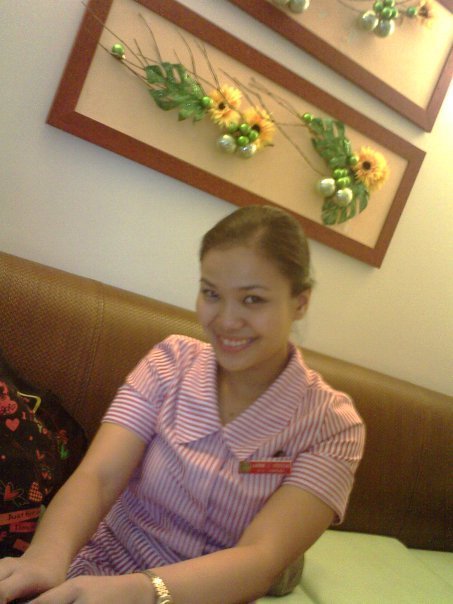 This is Laarnie. This photo was taken when we were eating our favorite bread one time in "Leona's Bakeshop".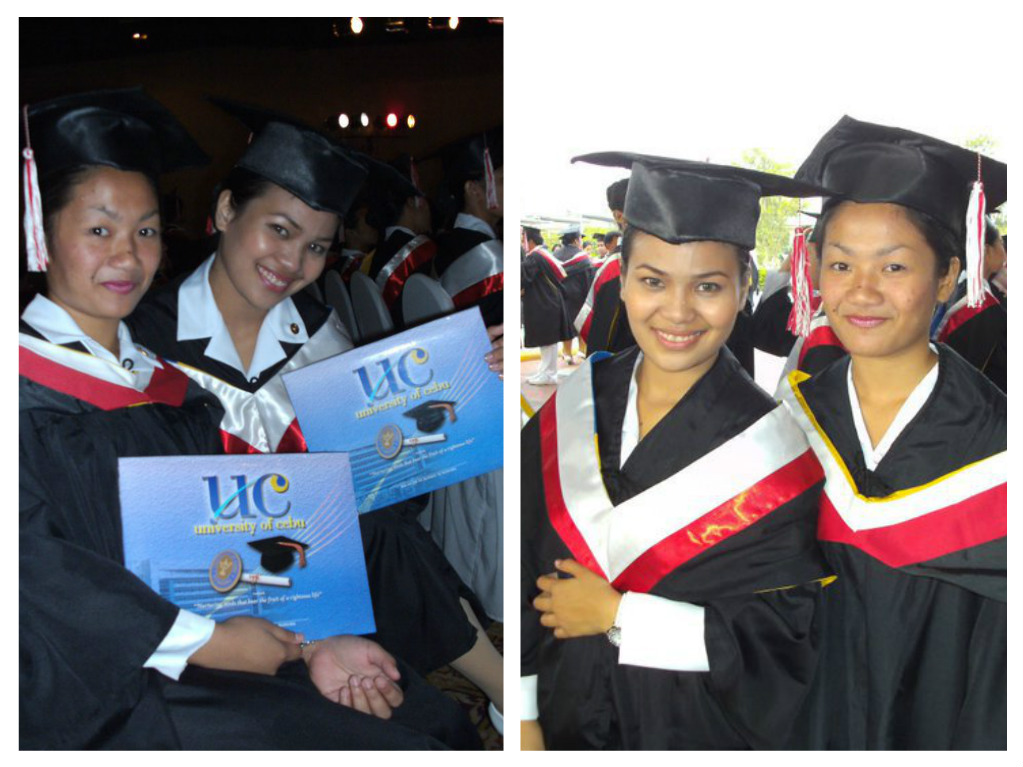 Graduation then came and we both parted ways pursuing our dreams and goals in life. It may be sad but we continued communicating with each other from time-to-time. She then got married and has a son. Just as how life seemed to smooth-sailing, came a sudden blind curve. Early this year I have heard a devastating news from another close friend
@kyanzieuno
. Laarnie is battling Lung Cancer, and worse, it's already Stage 4. I couldn't believe it at first. She was so healthy-looking, so happy with her married life and yet, this.. News broke within our classmates. Messages of encouragement outpoured and some of our friends who are already working abroad extended some financial help for her medical expenses. We know, as nurses, that this battle will be long and arduous, but we would like to help her out as much as we can. And so, we have our Shirt-for-a-cause!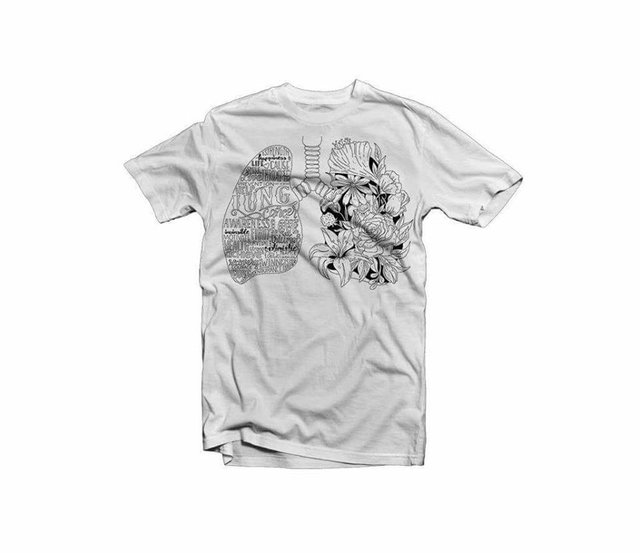 The design was made by my sooo artistic friend @kyanzieuno ☺️☺️
Details of the price and how to order are as follows:
Price: 450 PHP for all customers within Cebu City. Delivery may be made thru meet ups.
Price: 500 PHP for outside Cebu/provincial areas (e.g. Luzon, other parts of Visayas, and Mindanao areas) inclusive of the shipping fee. For orders abroad, prices may vary depending on the country.
Pre-order fee: A downpayment of 200 php is necessary for the shirt to be made, then full payment should be given when the shirt is delivered through meet ups, etc.
Provincial areas order: HIGHLY encouraged to pay in FULL because the sender of the shirt is in charge for the payment for the transmittance fee like Palawan, Cebuana, etc.
Payment:
***Provincial Areas:
Please text Rogie with the following format:
Ur Name:
Code; Pera padala code; KPTN;
Contact #:
Amount padala:
Size: (Please check photo #2)
If Payment of Preorder fee or full payment is within Cebu/Mandaue City/Lapu-Lapu City or nearby areas, payment can be done through meet ups c/o Rogie Robert Cebes or you can drop by 6000 Promotion and Store located at 18A Imus Road, Brgy. Day-as, Cebu City.
Rogie Robert Cebes
Contact: 09171063239
Address: Mandaue City, Cebu
For additional info you may also contact my friend @kyanzieuno. We are also open for any help in any form, all will be accounted for, and most importantly, help us pray that she may recover from this trial in her life. God bless you all and thank you in advance.
always,
Edelweiss