High Everybody 😃
Today I want to share with you the dub (cannabis oil extract) making, and in particular the "Honey Bee" extraction process.
First I took some fine cut trimmings left from all the previous harvests.
Then I put them in a strainer and next put the strainer inside a glass bowl.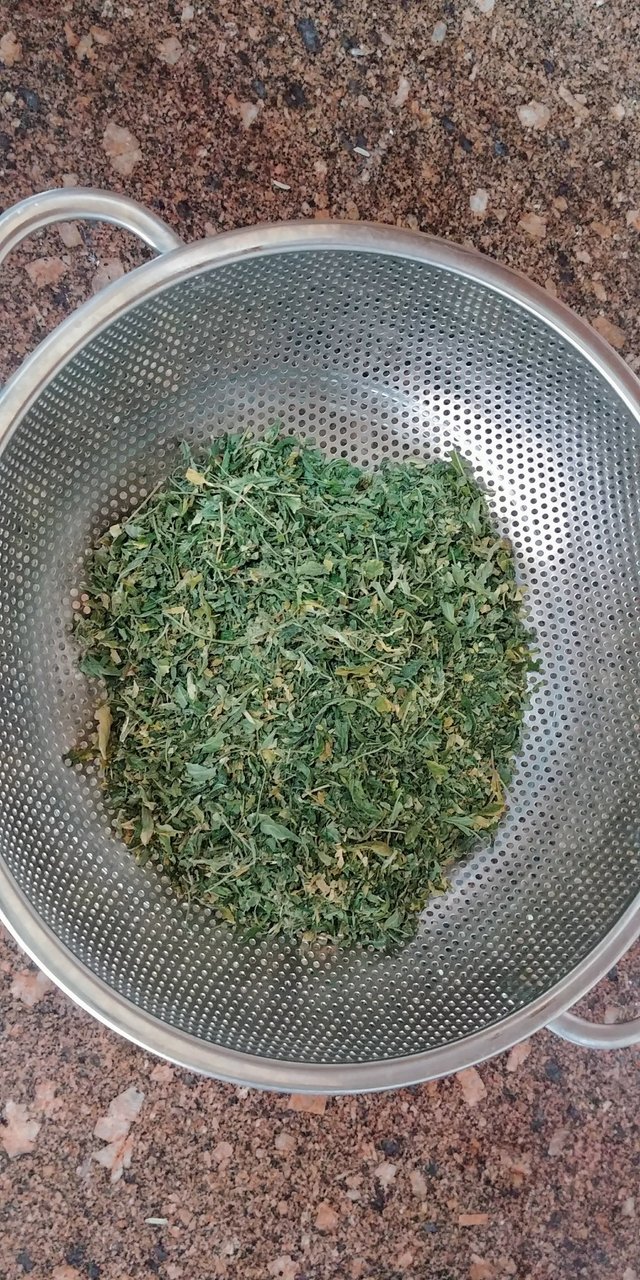 After through screening I've got left with some fine green powder with no stems and particularly no big plant chunks.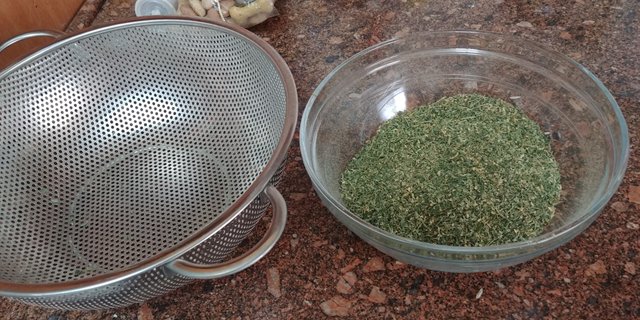 Now I take the powdered trimings and put them inside the "honey bee extractor" which is basicly a long plastic tube with a fine screen in one end covered by a plastic cap with 5 holes in an X shape, and on the other end there's a another, screwable plastic cap with a single a bit bigger hole (for inserting the botan gas canister tip).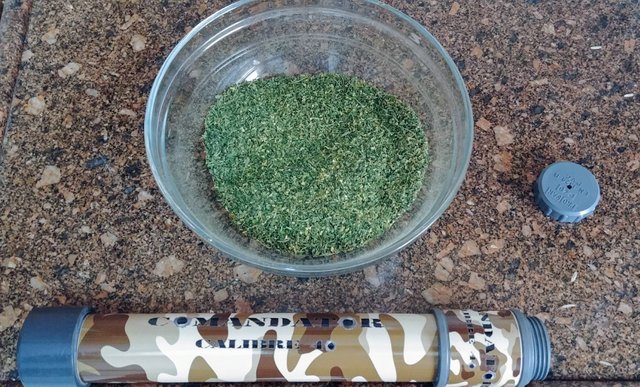 I load all the powdered trimings into the extractor and covering some dinner plate with baking sheet (pargament paper).
After all is set I press the gas canister (botan lighter gas, althoug I bought a special tasteless botan gas just for this) into the single hole when the 5 holes side is facing down towards the covered plate anf let the gas flow untill the can is empty.

Then I got this yellowish evaporating liquid.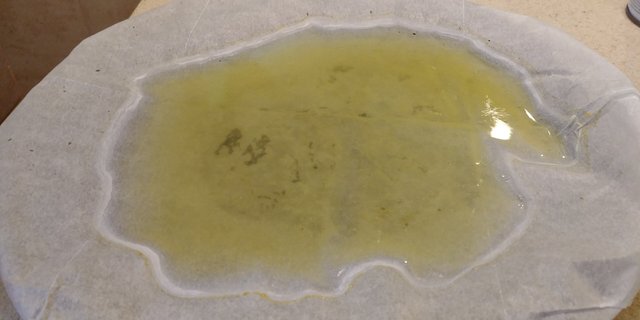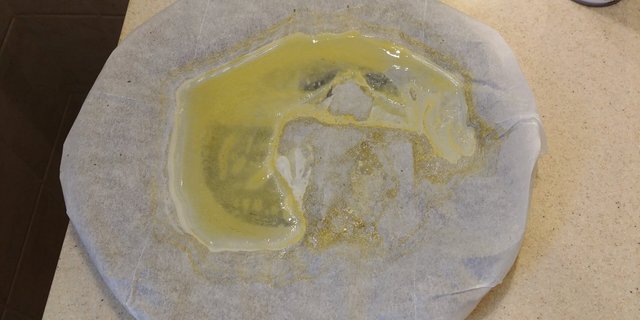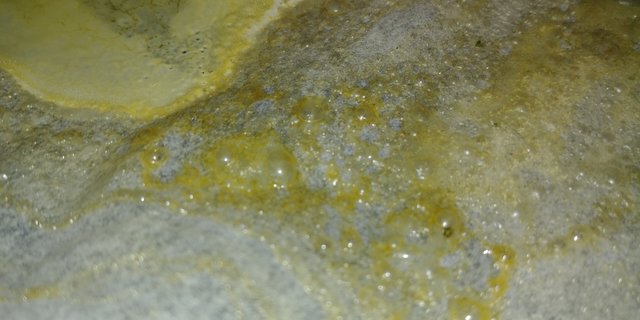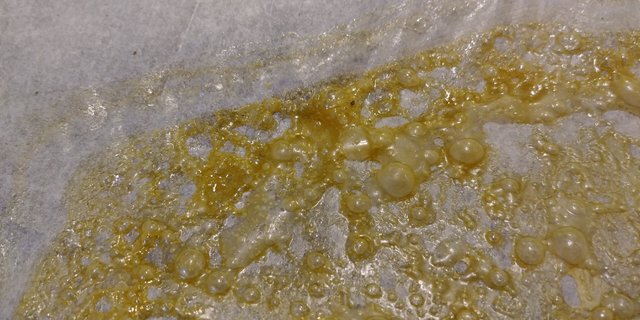 After all the botan evaporates (you can see there is no more bubbling, and the gooy material starting to harden) I scraped it with some old credit card (the ulimate use for such card 😉) and put it all in a desegnated silicone pill box.
![20180402_133817.jpg]
(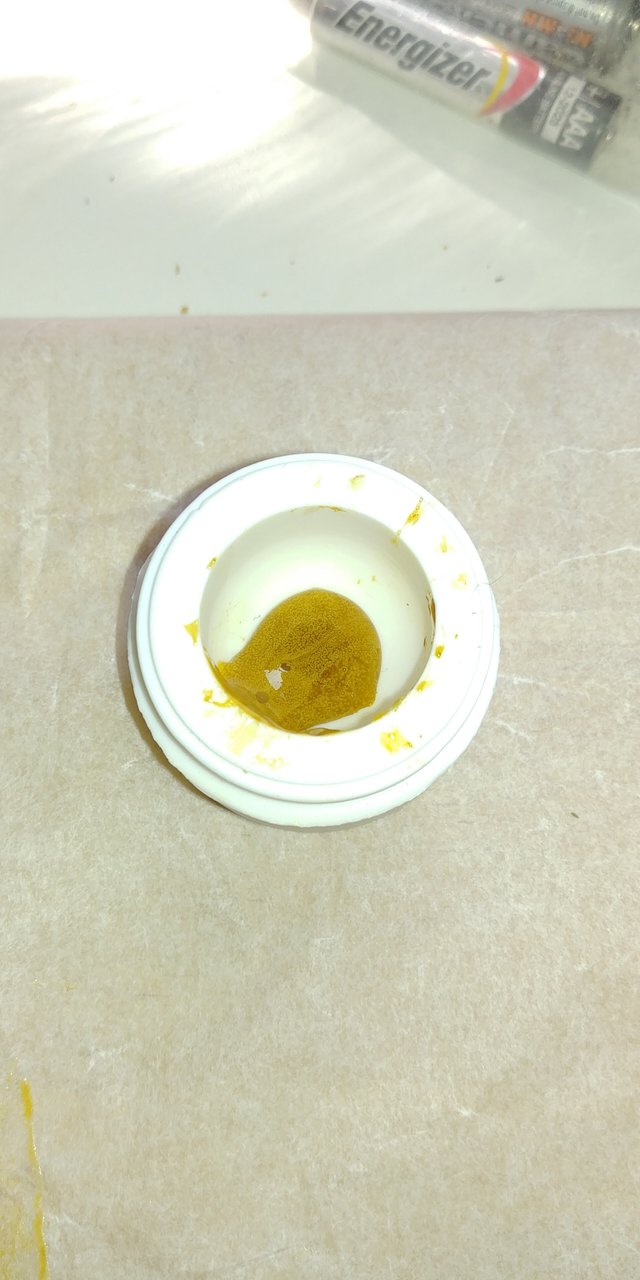 )
Thank you for reading 😃