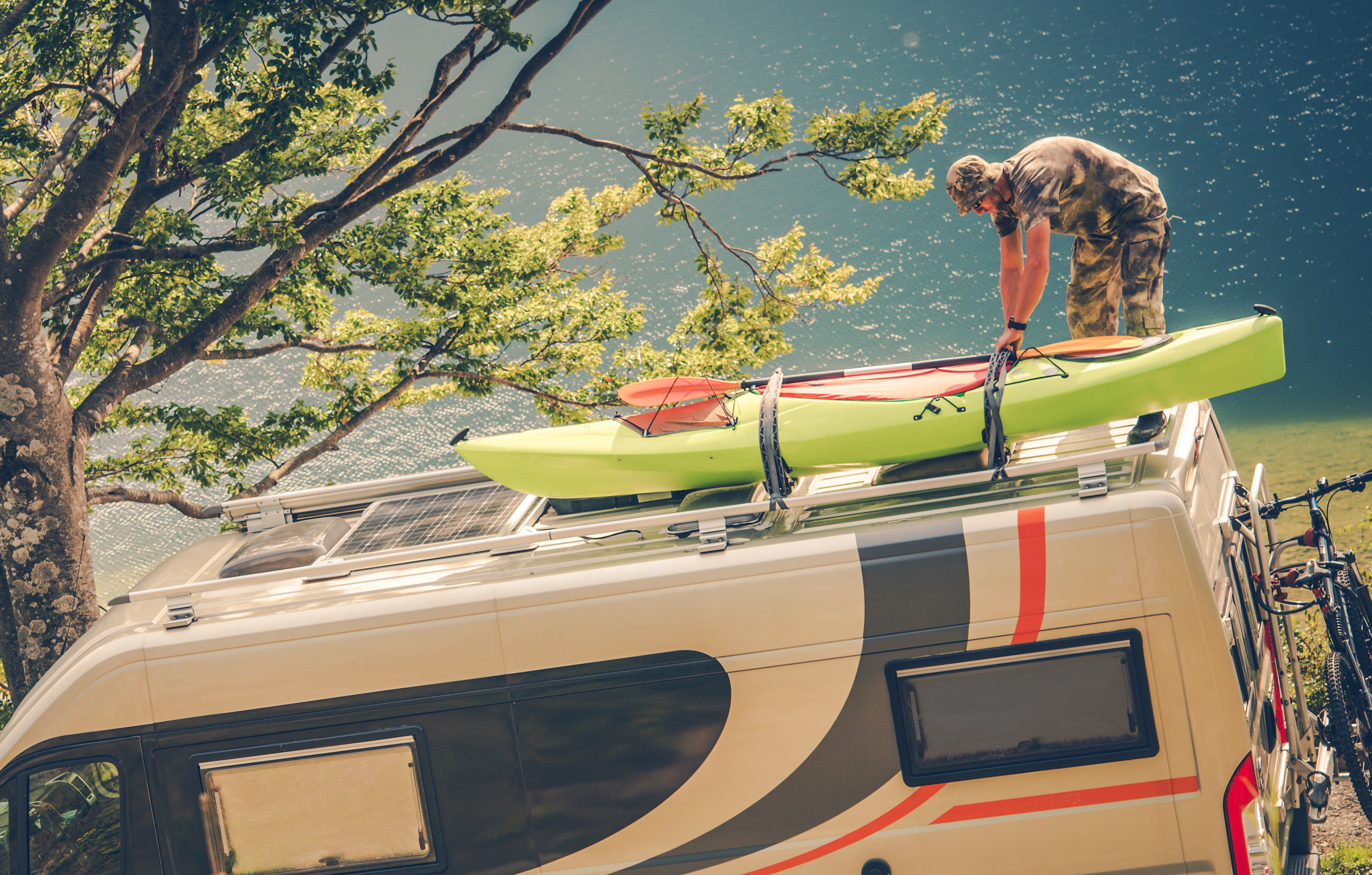 If you have never gone on an RV camping trip and are considering taking an RV vacation there are probably a thousand questions rolling around in your head. Like, should I really try RV camping? Or, what is it that makes RV trips so popular?
Here are some reasons why we think RVs make for for best vacations:
Some of the most breathtaking places on earth are found in nature. There are very few pictures taken of concrete jungles that take your breath away. There is just something about nature that is relaxing and rejuvenating. There is even proof that getting outside is good and necessary for your health. Taking a camping trip in an RV lets you be right in the middle of the most beautiful destinations while still being comfortable.
Not every vacation trip out there is family friendly. There are some places that kids don't find fun or are just a little tougher to take kids along on as well as maybe some older members of the family. Trips that require walking long distances or long periods of waiting can get tiring on all members of the family. In an RV you have more freedom to tailor things to your family's specific needs. Need to travel shorter distances with frequent breaks? You can do that. Need to have meals that appeal to a wide range of appetites? You can bring your own meals. Want to bring the dog? You can do that.
Pack/Bring What You Want Vacationing in an RV allows you more packing freedom than tent camping or flying to your destination. No limiting yourself to one carry on per person to avoid extra fees; or only packing the bare minimum because it wont fit in the tent or trunk of the car. Enjoy the comforts of your RV like a bed, microwave, kitchen, etc. and pack everything you need/want for a relaxing stress free trip you can plan around your lifestyle and preferences with no limits.
Flexibility Staying flexible is key to enjoying your RV trip. Some of the larger more popular campgrounds will require making plans months in advance for reservations, but camping gives you the freedom to be flexible as well. You can change up a location or sightseeing plans with little consequence on an RV trip. You can be as organized or as care-free as you want in an RV.
There are so many reasons why vacationing in an RV is amazing and we could spend much more time listing them out. Eventually you have got to take the leap and get out in one yourself to experience why it is so amazing.
We can help you get started on your first RV trip with an RV rental. Let our warm and friendly staff set you up with everything you will need and answer any questions you may have. For more information on taking an RV adventure check out NW Adventure Rentals in the Pacific Northwest.
MORE: