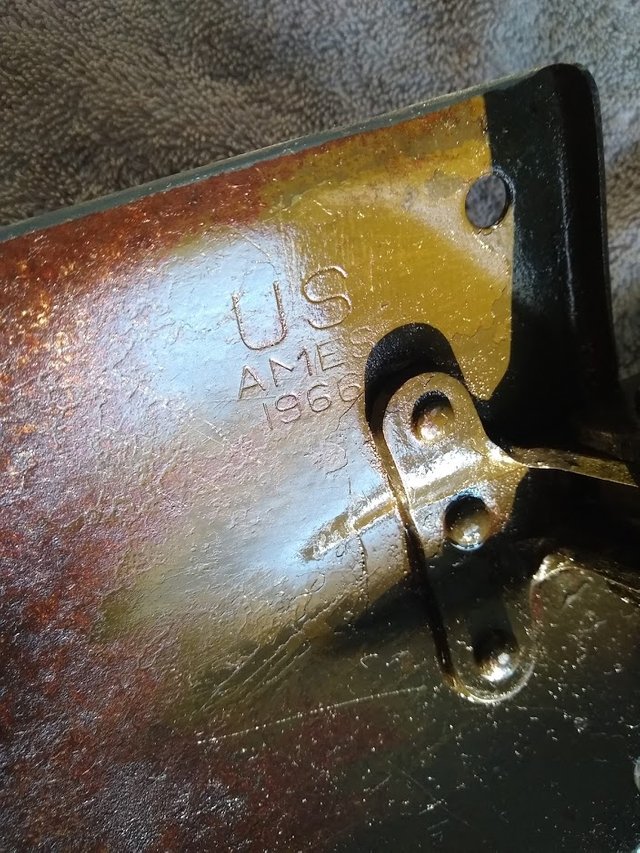 This is a 1966 Vietnam era excavation tool or "E-tool". My neighbor had it in his garage and I offered him a trade for it. He though it was from World War 2, but it clearly marked AMES 1966 on the shovel head.
This tool was designed in 1951 and was the largest excavation tool ever used by the US military. It was in use through 1967. The tool features a rounded, pointed shovel on one side and a pick on the other.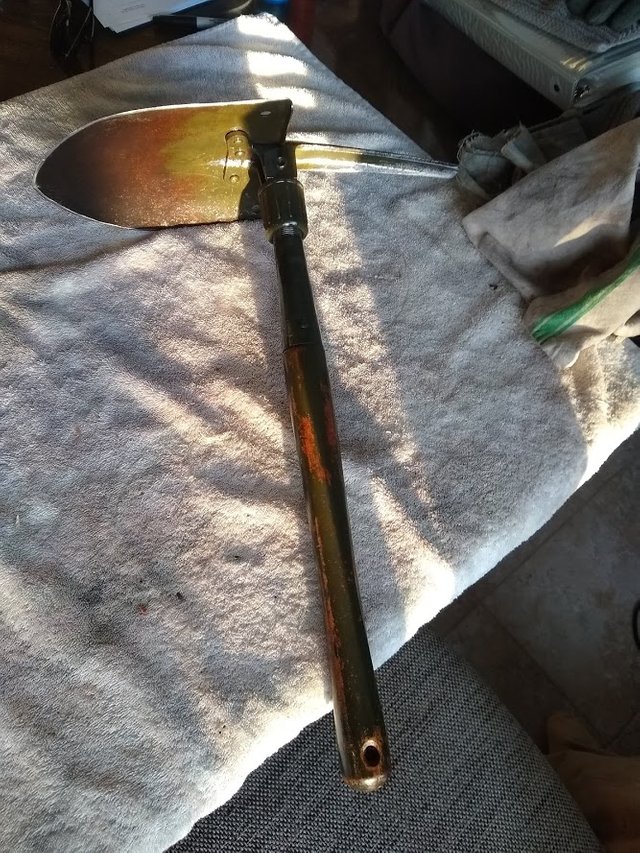 I did some minor restoration on the tool to extend its life. I sharpened all edges of the shovel with a file and was able to get it quite sharp. The pick needs a bit of touch up but I sharpened it a bit as well. All metal parts were touched up with synthetic motor oil, and the wood handle was oiled with linseed oil.
I will actually be using this for my camp shovel when I get to Colorado. It is quite heavy to pack around everywhere, but will probably come in handy to leave in the camper. You can use a small shovel to dig yourself a camp potty and chase off mountain lions and bears that may sneak up on you.