Day 17 Hornillos del Camino to Itera de la Vega | HELLO COLD
Leaving Hornillos del Camino seemed to be exceptionally cold this morning. Maybe it was the altitude, maybe winter was coming. We didn't know but we do know we were cold. So cold that we had to invent gloves out of socks!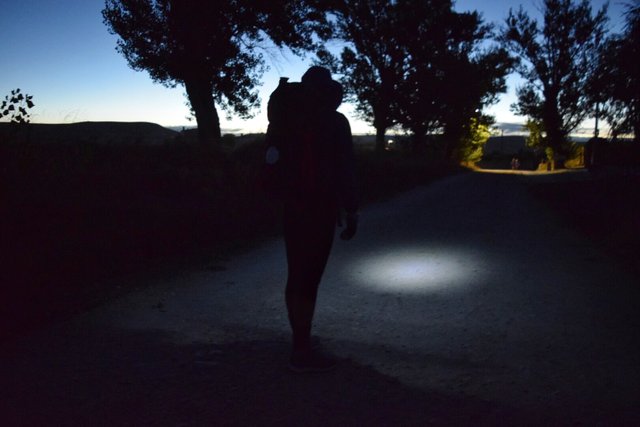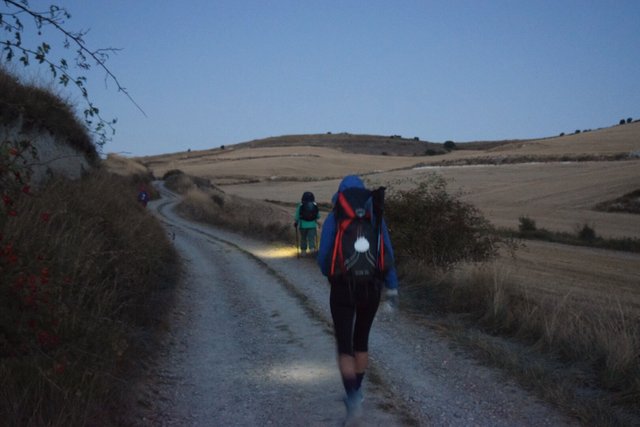 The walk across the first part of the Meseta was reasonablly nice. Flat, consistent and when the sun came up, easy. I pushed on through with my headphones in and 10 kilometres ahead of me, I left Charlotte in my dust. I was recording a hyperlapse as well which motivated me to maintain a steady speed.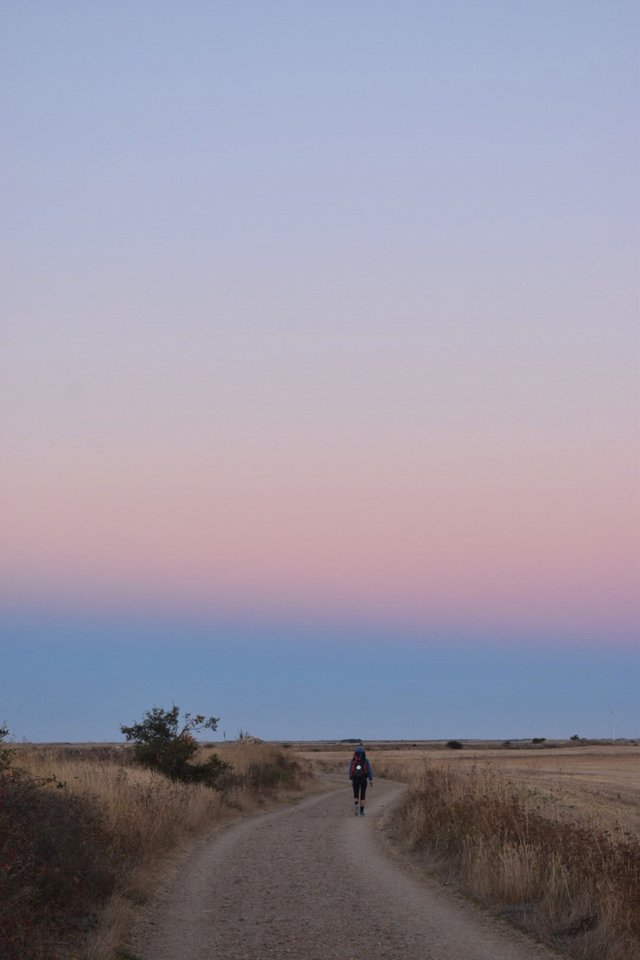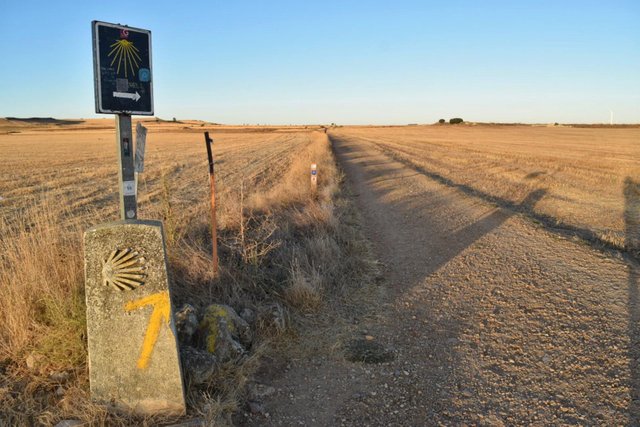 I soon arrived at the next town and I stopped at the first cafe I saw as I came down into it where I ordered myself a lettuce and tomato bocadillo.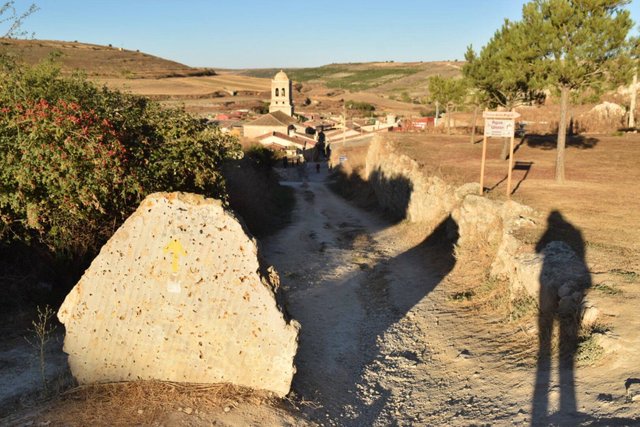 It was so crunchy and fresh that I decided to order another. Obviously and espresso and I got Char a hot choccie. We also stocked up on fruit for the day and then carried on.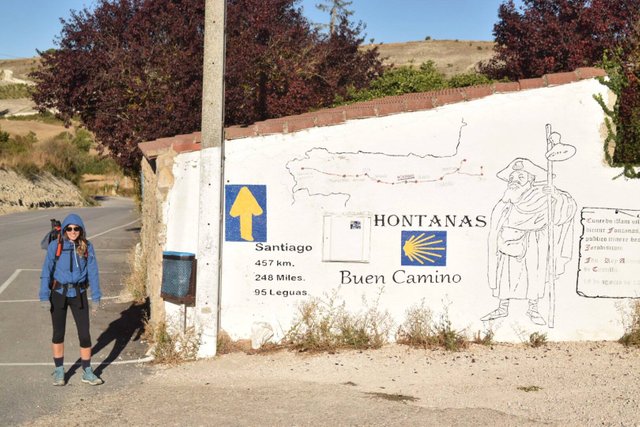 Another 10 kilometres ahead of us was Castrojeriz. We were about to have many pleasant surprises along the way though. The first was a 14th Century Monastery in near-ruins. We went inside and it seemed to be a place you could rest your head and get a hot meal if you needed.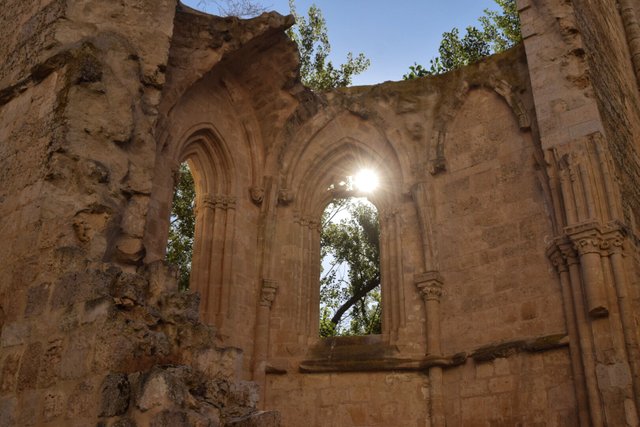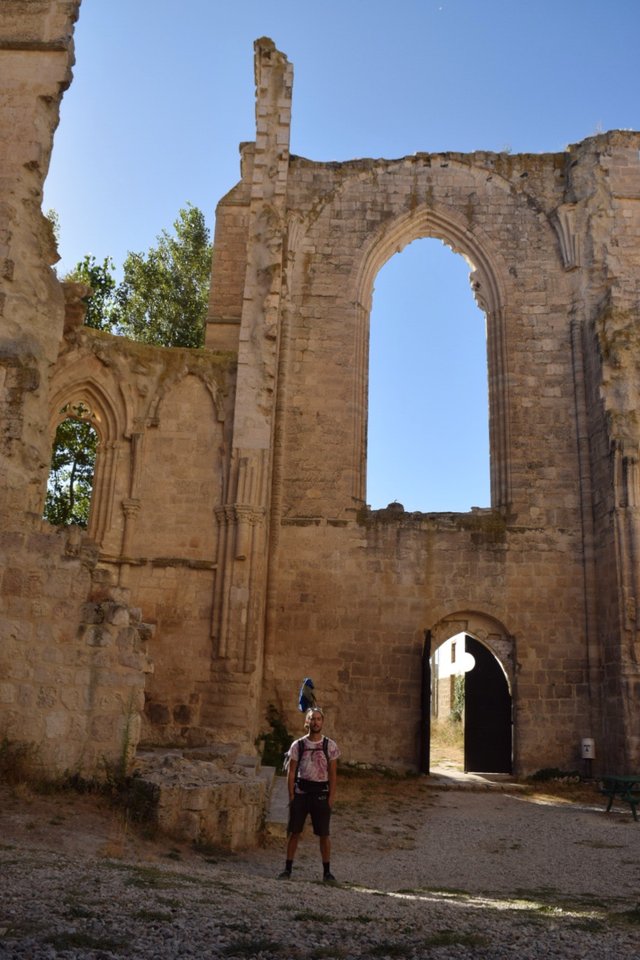 The place was in such disrepair that you could imagine the kinds of people and things that went on within these walls. However, we still had a big day ahead so we carried on. Just around the corner was a crazy overweight dude who loved rugby. Once he learned that I was a kiwi he got so excited and congratulated me on the recent win by giving us both a large slice of watermelon. We merrily carried on our walk.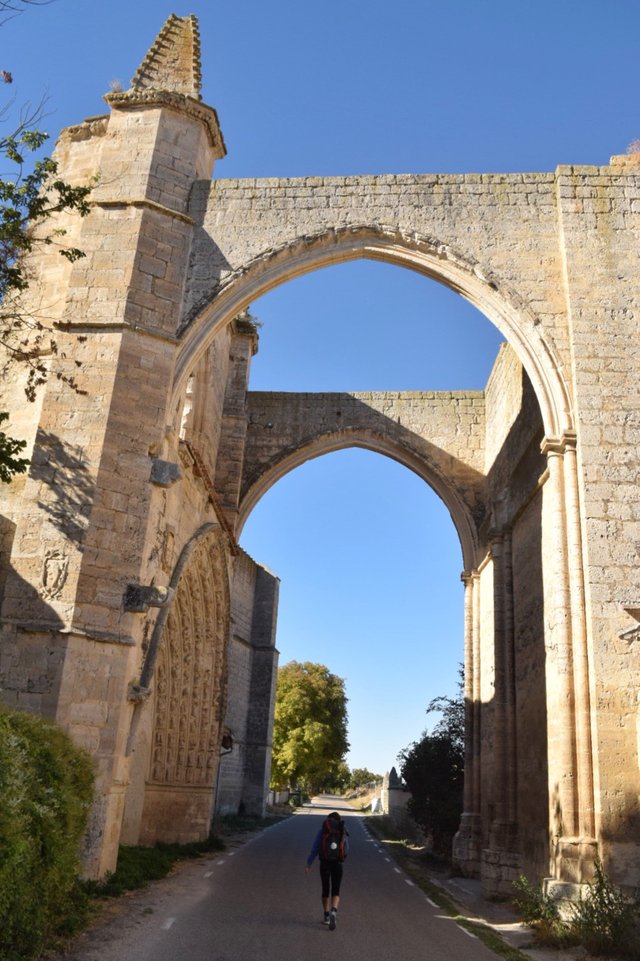 On the horizon we could see Castrojeriz. I sprawling town beneath a foothill which had another monastery atop of it.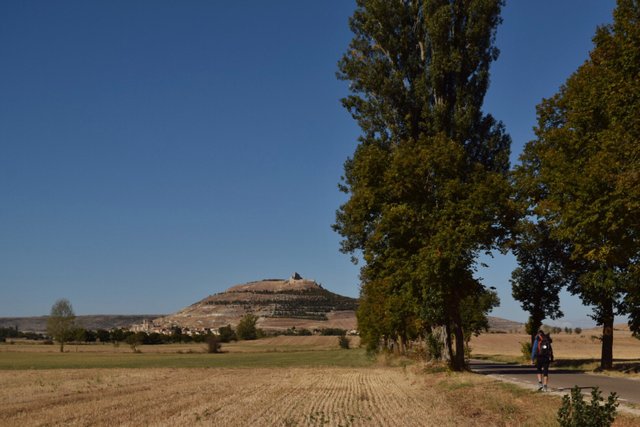 We walked into town quickly in the hopes of finding some food. We were in luck as there was a small supermarket open where we could buy a lovely big avocado, a juicy tomato and a fresh baguette! We settled outside the next bar where I ordered a coke and we used their cutlery and condiments to make a rewarding avocado and tomato open-bocadillo!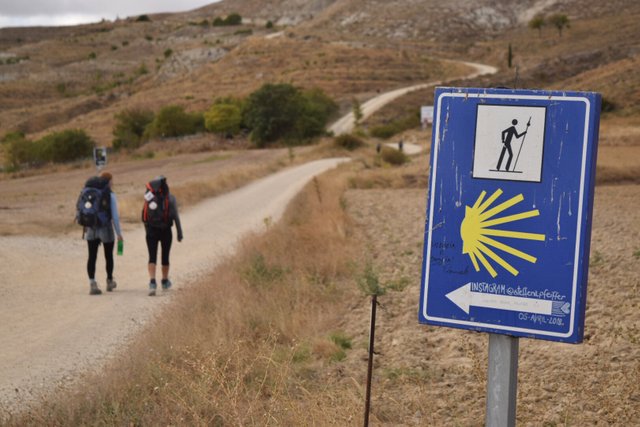 Abi had caught up to us by the time we were leaving and we left Castrojeriz together. We had another 10km in front of us and to my surprise, a large hill to climb. It was quite unforgiving on the way up but after the half an hour slog the reward was grand.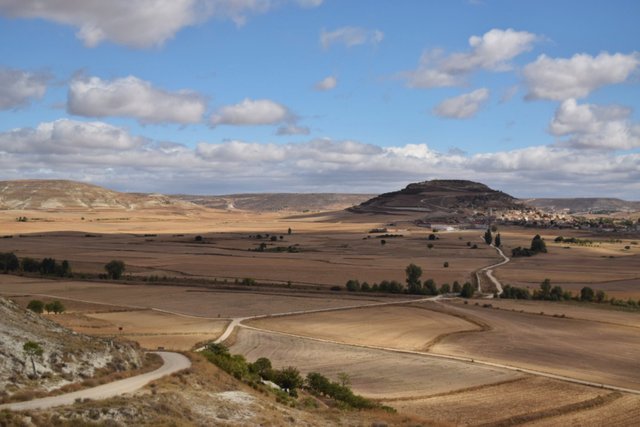 Looking back at the city and the vast horizons was fantastic. At the top was also a monument and many pilgrims had left graffiti on an info board which had since lost its purpose.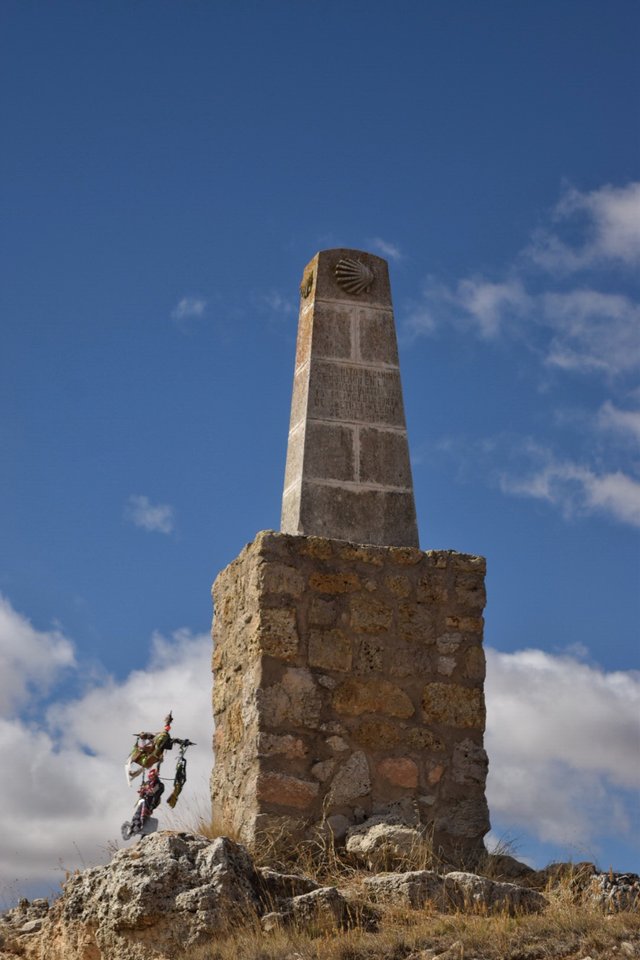 The hill we had just climbed surprised us again when it seemed to flatten off in the distance and we walked along the top for a few kilometres. Then suddenly it dropped away and we had a very steep descent into vast plainlands below. We could see a lush green strip going through the land below and we guessed that would be a river leading to our town.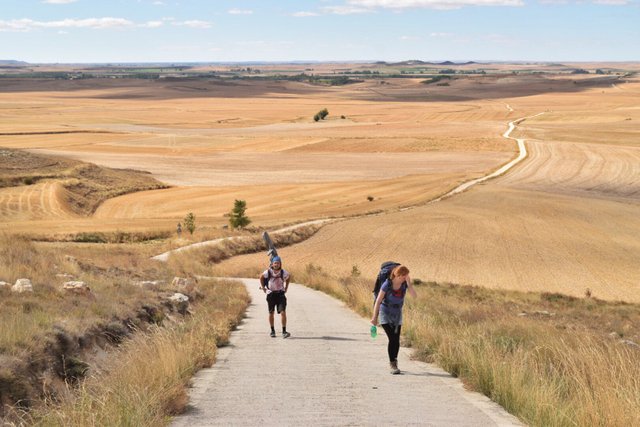 We went down the hill backwards to take the impact off of our joints and soon were passing the rolling foothills below.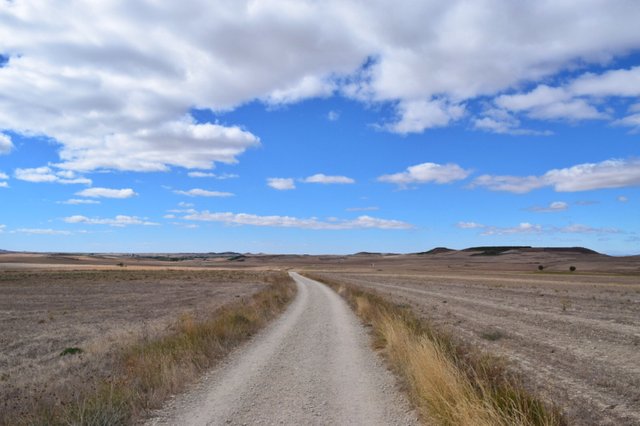 We passed an old chapel and crossed a river and sure enough we followed the river into the town we were heading for. When we entered the town absolutely nothing was going on. The streets were empty, shops were closed and we were less than optimistic. Until we saw a little sign on the street saying vegetarian/vegan options. It was a vegan friendly albergue in Itera de la Vega and we steadily checked in with smiles on our faces. After a quick yoga sesh and some washing we were in the dining room eating our vegan hamburgers, tofu and patatas. After dinner we played cards and went to bed.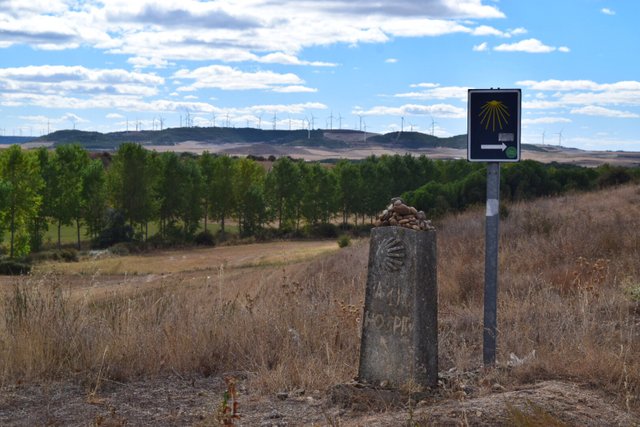 Another 30km of the camino under our belts. Another 30km closer to Santiago.
PEACE