Day 16 Burgos to Hornillos del Camino | The Mighty Meseta
Leaving Burgos we entered the Meseta which is the vast open tableland of Spain situated at ~1000m. The temperatures here can drop very rapidly and if you aren't prepared can be dangerous. However, edging ever closer to the halfway point, we were very well equipped mentally and physically.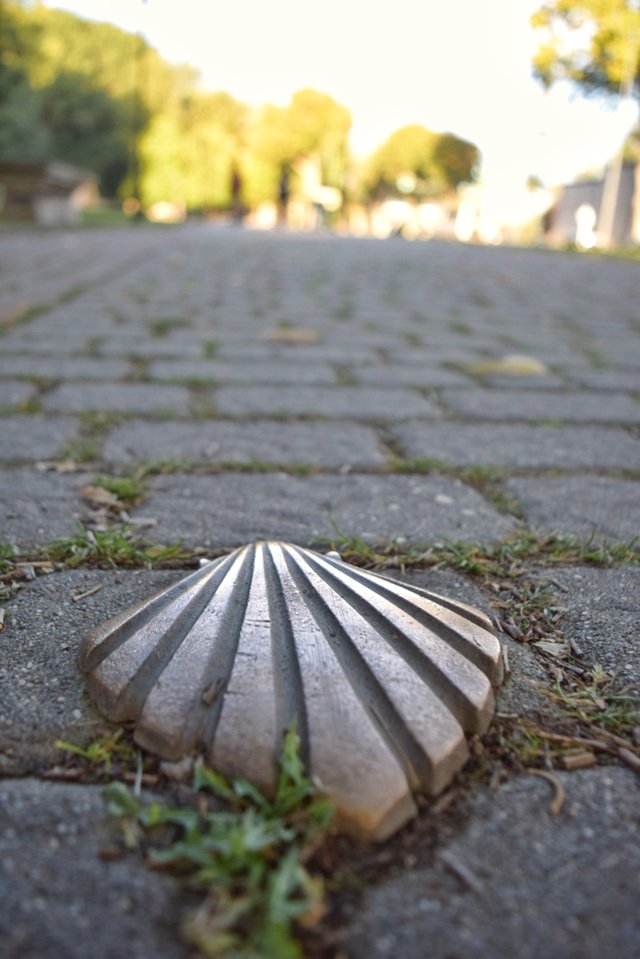 Actually departing the city was once again proving difficult. Like we struggled in Pamplona we managed to lose the trail and had to be redirected by the locals who would kindly shout and point from their vehicles as they drove past with smiles on their faces. We were walking with Michael the American lad when we left and finally we reached the outskirts of the city and began passing through small villages.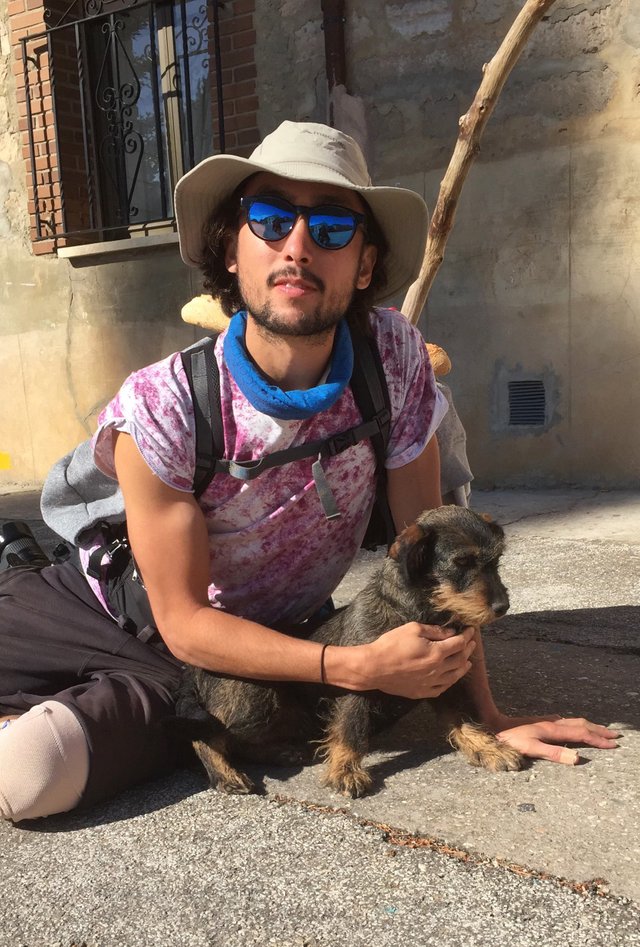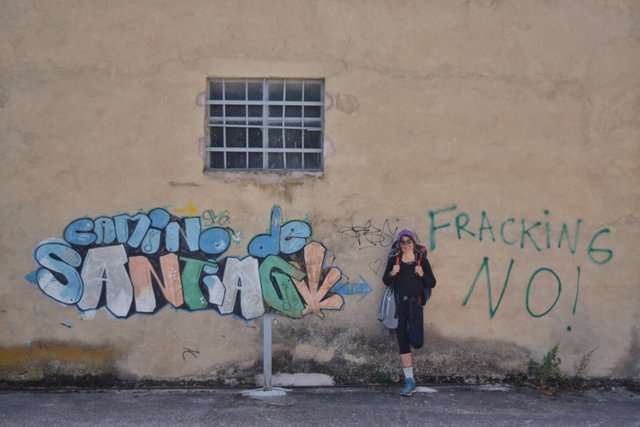 One of the villages we passed through had a small chapel and we went inside. There was a lovely little old lady tucked away in the corner and she was giving blessings. We whipped out our camino passports and she gladly stamped away. Then, akin to an Olympic Medal Ceremony, we bowed our heads as she gave us a simple handmade necklace all the while uttering prayers into the ether for our journey to be well taken and protected. She then took our forehead and grasped tightly with her sweet, frail hands and squeezed the Jesus into us. We felt very moved.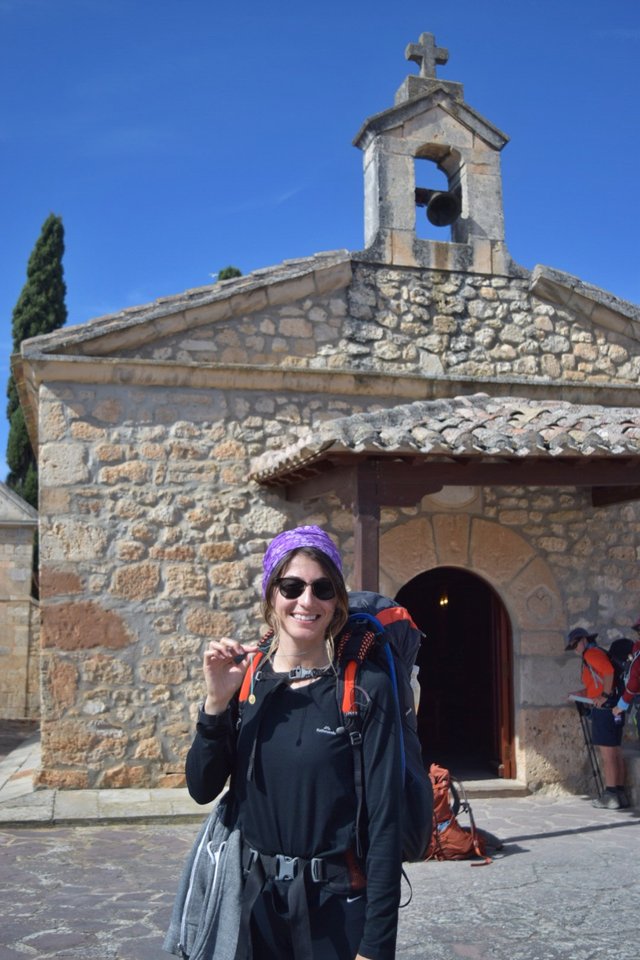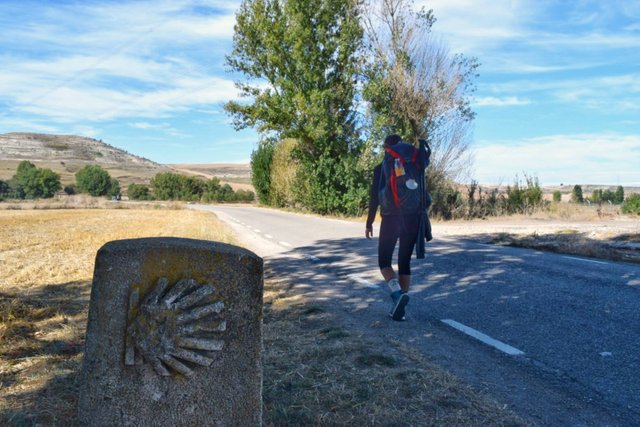 The path turned continuously less eventful. The colour of the land is a soft mousey brown. The fields have been harvested and are screaming for water. The foothills are slow and rolling and pose nothing more than a slight incline or decline for our tested bodies. We ease through this section until we find a long deep valley before us. This is the final little stretch taking us to our destination, Hornillos del Camino. We proceed down the hill.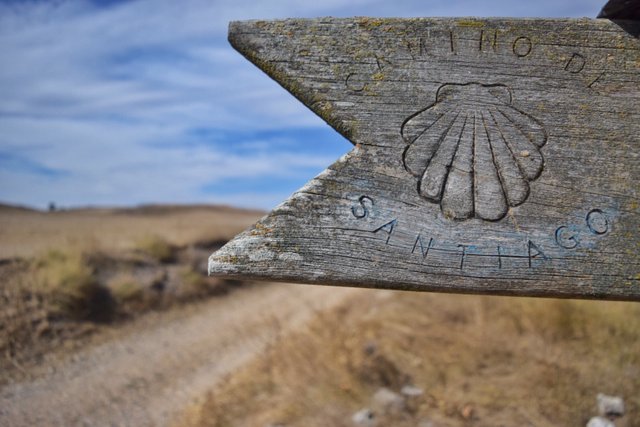 At the bottom we meet a lady on a bike who hands us all some grapes and tells us all about a wonderful little Irish bar and restaurant she runs at the end of town called the Green Tree. She says there's daily yoga at 3pm and dinner and live music later on. Sounds like a plan! We move through the small town until we find our chosen albergue, this time the Municipal near the Chapel.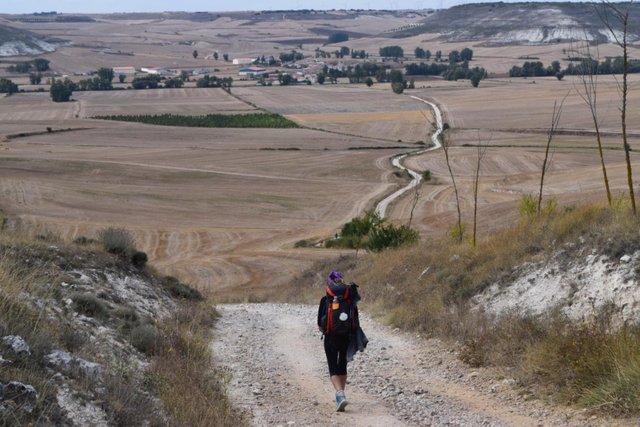 The Chapel held a special pilgrims mass but we didn't realise the locals service preceded this. We sat through an entire Spanish mass before the locals left and we were left as pilgrims rearranging ourselves towards the front of the church where we received blessings.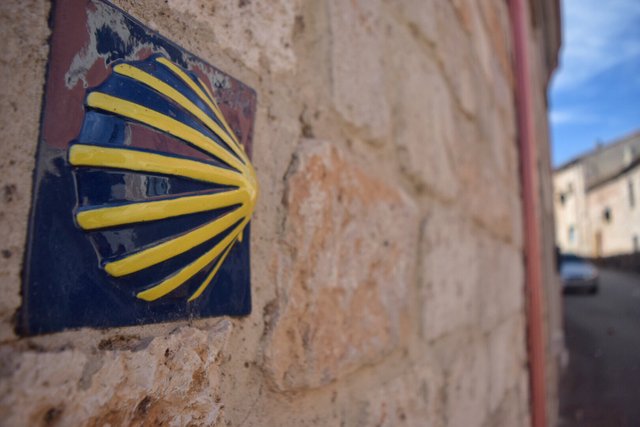 Unfortunately we missed out on the yoga but we heard from our friends that went, Emily, Courtney and Michael, that it was something special. The yoga teacher was apparently quite the personality. A transgender woman called Catherine from who knows where with her made-up accent. Way away with the fairies and thinks that she has been taught her teachings from the highest highs and is here to spread the word. She certainly was weird. And we confirmed this when we went for dinner because we were sat at her table. Certainly a character!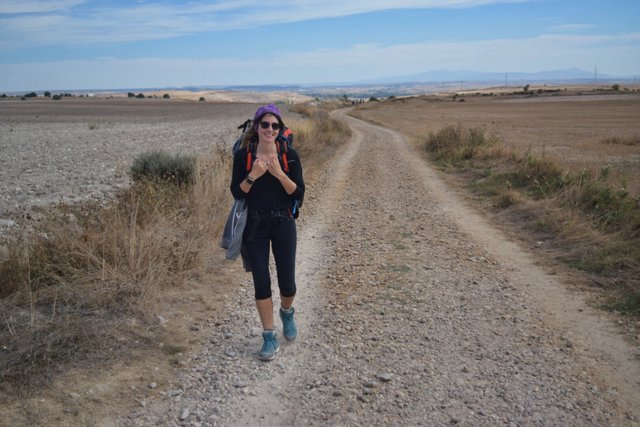 The entertainment was kicked off by a local Spanish woman who sung Spanish-guitarra versions of fantastic songs like Piano Man. Then an Irish man took over with his hearty folk music voice and vibes. It was really special night under the lowlight in the Green Tree and we retired to our rooms happy.
PEACE