Day 06 Estella - Los Arcos | why do I do the things I do 😂
Leaving Estella was a little bit tricky. As we hadn't explored at all we didn't know our way around. So first thing in the morning we said goodbye to the 'nuns' at the donation albergue and tried to find our way back on the Camino. Through town we go and past the main square. Not before having a cheeky espresso and taking a photo at sunrise.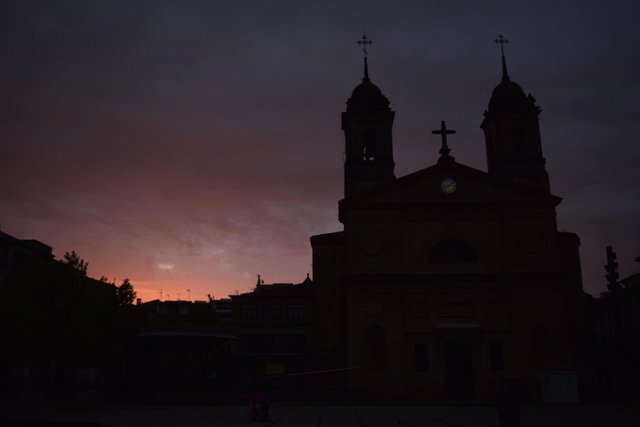 So going by the sun we figured out which way was South West to get back on the trail and ended up across the river.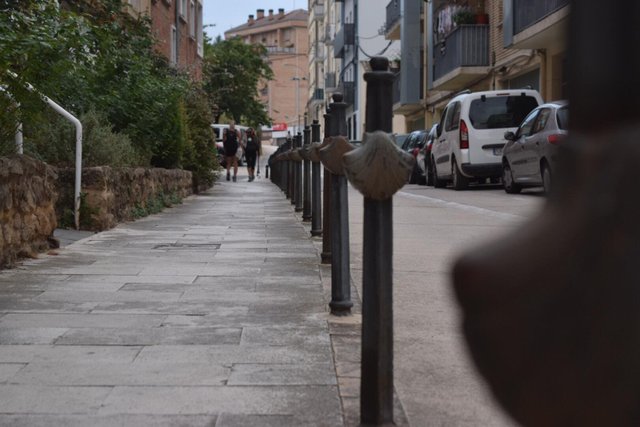 One of the exciting points on the trail today was a free flowing wine tap. On the outside of a local winery. I made the decision to turn my bottle of water into wine which Char was not at all impressed by!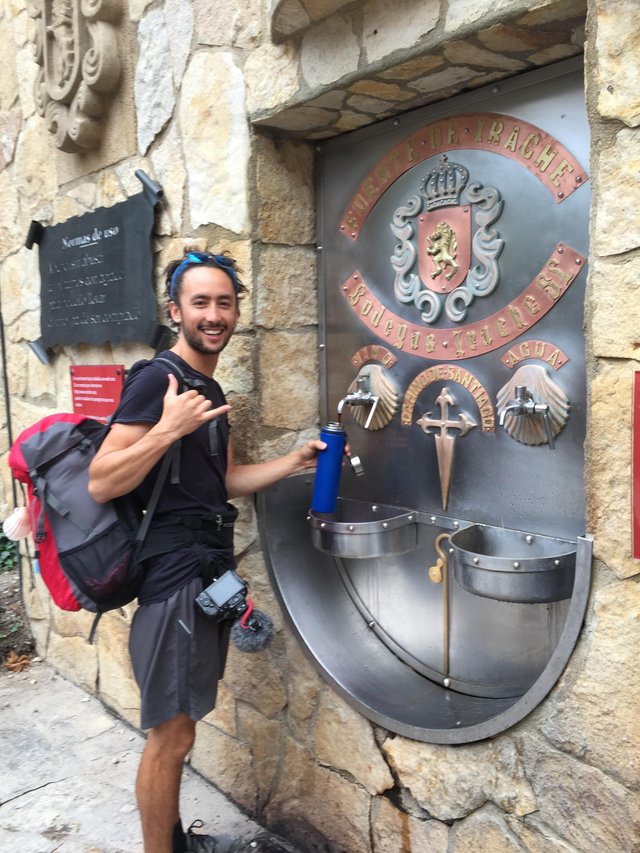 We couldn't help visiting the museum of the winery either. And down two levels we went into the cellars where we found some ancient drops.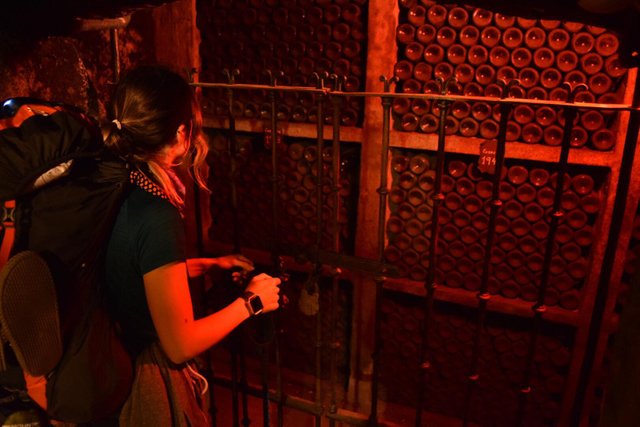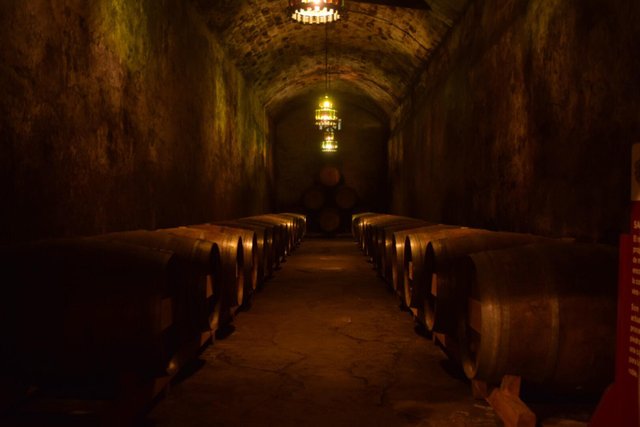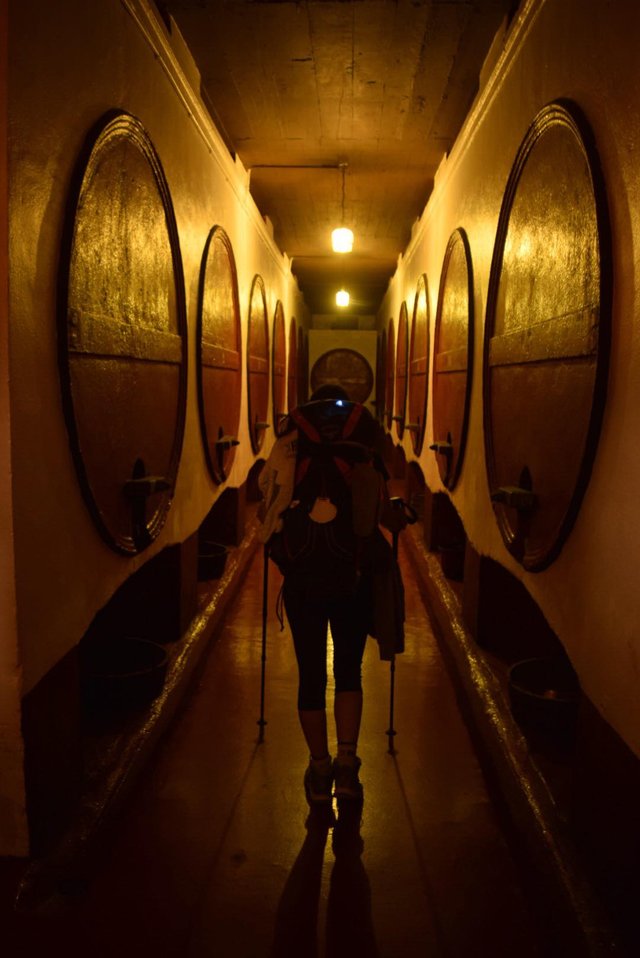 Courtney got roped into buying a bottle from the kind man. We also got stamps for our Camino passports!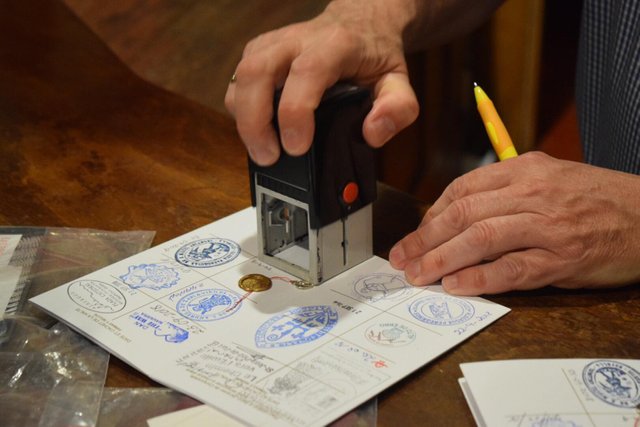 After this the next stop was a small village with a cafe. We stopped and had some hot chips, a soy mocha and grabbed a tomato and lettuce roll for later on. I thought we were being a bit extravagant but as you will find out, we needed this. From the cafe we could see Monjardin, an old monastery atop a hill. Below the monastery was another small village which we were to pass through next.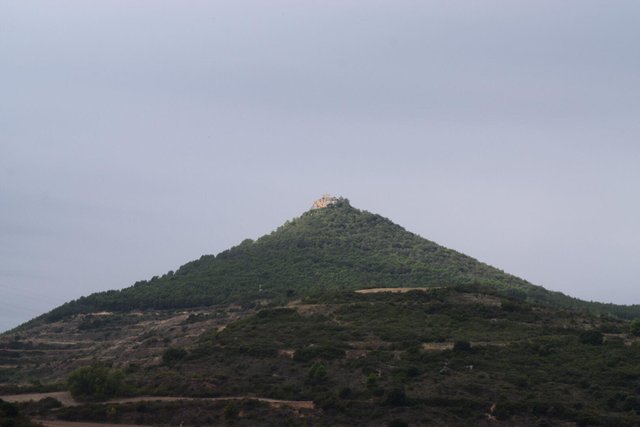 After the cafe just around the bend I met a dog. He was large and tied to a chain under a farmer's barn. I wasn't sure if he was friendly or not but took the risk to say hello anyway. Once I got close enough he leapt up and charged towards me. I judged how long his chain was and stood just far enough back that he couldn't reach me. But when he was stopped by his chain I realised that his tail was wagging and he just wanted to be loved. I set my things down and gave him a good scratch behind the ears. I looked to see if he had water and there were three buckets but when I looked closer they were full to the top of algae. So I emptied one of the buckets and gave it a good clean. Once I filled it up again he took to it without holding back. Bless him, he must've wanted to ask all of the pilgrims to fill his water but couldn't speak our language. I carried on to the next village.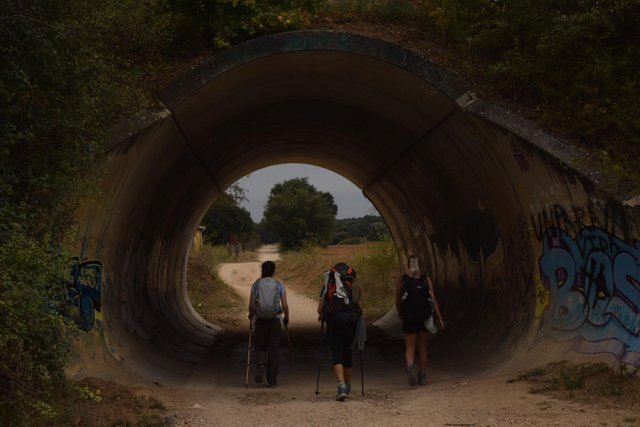 This small settlement, as most of them do here in Spain, had a church. We had a look inside, and the Spanish Camino goers were being a little bit naughty, making loud noises and laughing. When we were finished in the church I made the next controversial decision of the day, to climb the small mountain to Monjardin. I tried to persuade a few other familiar pilgrims but none were game for it. So I ditched my bag under the watchful eyes of Jesus and proceeded to jog up the hill.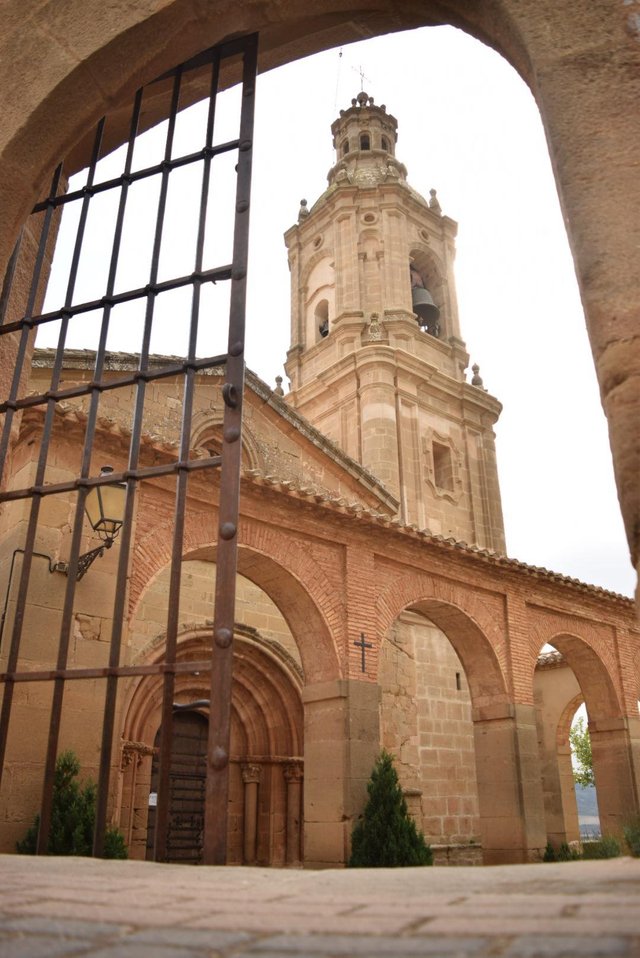 About 15 minutes into it I realised that this hill was a wee bit bigger than I had thought. But being stubborn old me I had to go all the way. It felt like another ten maybe fifteen minutes before I began to reach the outcrop on top where the monastery was constructed. Winding up around the cliff face I emerged onto the top where I met two local mountain bikers from Estella. One of them, Michael, told me that "once a year, all of the surrounding villages come to celebrate, dance and eat food here for a festival." Sounded like a lovely time. Especially with the eagles soaring above! I took a few pics and then decided to run down. This was the fun part for me, as I had no weight on my shoulders I basically flew down.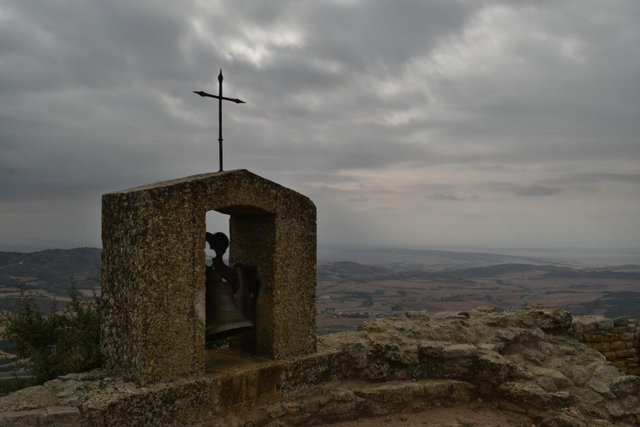 I called Char when I got to the bottom, told her where I was and we worked out I was about 4ks behind her. So I trudged on. When I got back on the path I didn't see anyone for a long time. I had a wee moment where I thought I miss a turnoff as there was no one in front or behind me! After about ten minutes of worried walking, I saw a Camino sign. Ahhh relief!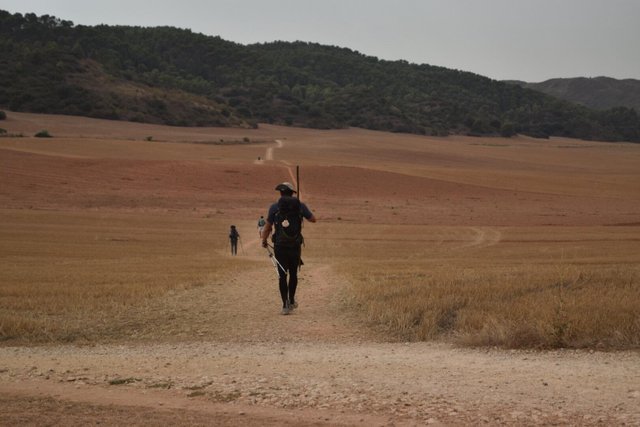 I picked up the pace a bit and caught up to some familiar faces. Kerrin and Simoné were taking a nap under a tree. I said hey and I swapped them a few slices of my orange for a knife. Them we shared a glass of wine out of my bottle and left a happier man than ten minutes ago. Next in my sights was Mykael and Brad the Canadian. I walked with them for a bit but as they were both nursing injuries I had to say goodbye.
After this I kind of went a wee bit insane. I was delirious and singing to my music really loudly and really badly. I just wanted to be in the next town and rest. I found someone's walking sick on the side of the road. Not sure why they left it as it was a perfectly formed stick to support walking. The Camino provides! This really helped me get to the end of this stage. I basically rowed myself into town! When I got there Char, Courtney and Emily were checking into the Austrian auberge and it worked out to be bloody nice. They had a free food bin full of vegetables. I grabbed all the potatoes and par-boiled them then fried them in slices to make hot chips. It was beautiful!
Tomorrow we are heading towards Logroño! Looking forward to another day on the road..
PEACE