Day 02 Roncesvalles - Zubiri | Hot Hot HOT
Today we awoke in the monastery in Roncesvalles. I felt very privileged to wake up here, as this Auberge often reaches capacity and pilgrims are sent to the next town.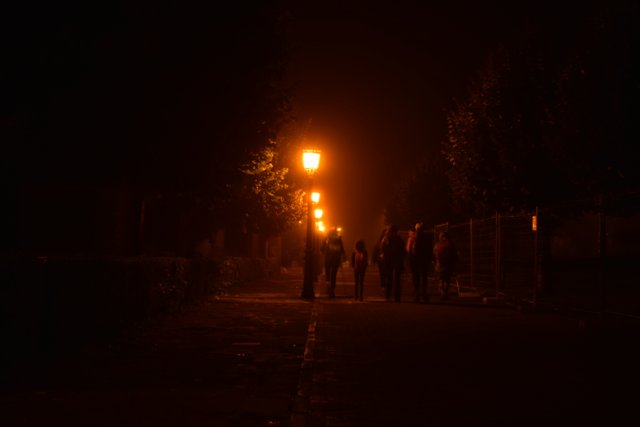 It was very misty and spooky when we began walking. We had to find the next town for breakfast because we missed out on the breakfast in Roncesvalles. But first a classic photo at the sign...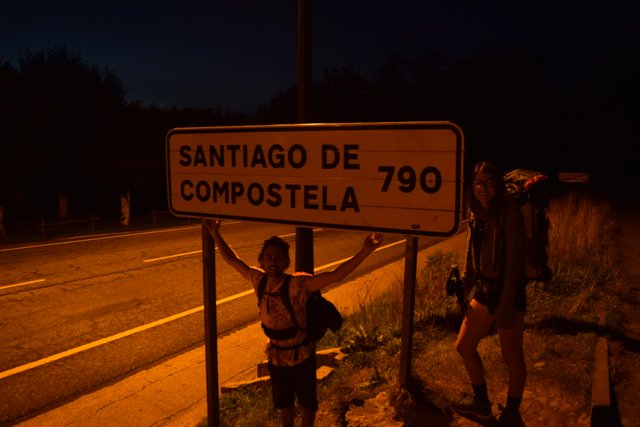 We found breakfast and our friends had an espresso while we raided the nearest supermercado. We stocked up on all the essential camino items; fruit, nuts yoghurt and a baguette. Now we were ready to continue our walk.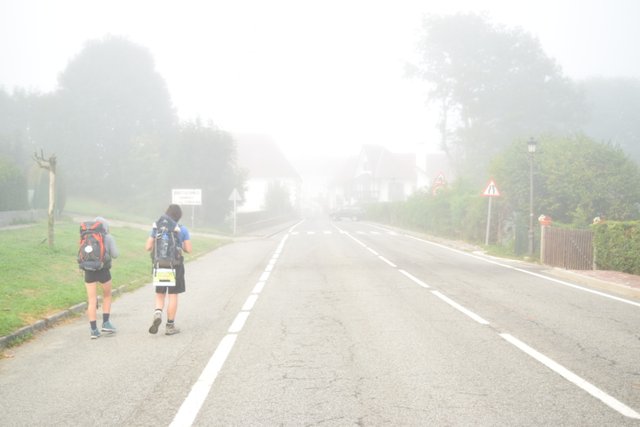 We passed through fields under the morning shroud of mist. Hiding beneath the peaks that separate France and Spain we carried on walking. We met some beautiful houses and found some cows who the farmer was chasing because they had escaped their fields!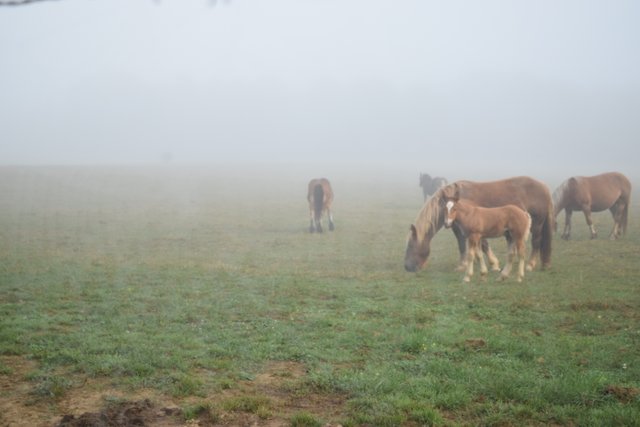 It's such a pleasant experience to be able to walk stride for stride with new found friends. Having conversations about anything and everything. Discovering passions in people that you have yourself. And meeting people who have stories that inspire you. I'm really enjoying this adventure.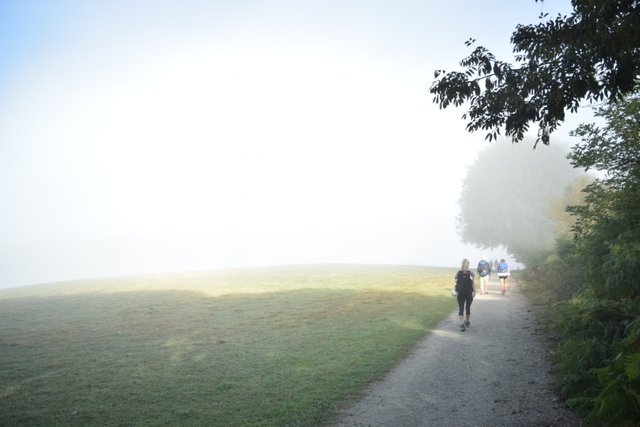 Finally after a good couple of hours in the mist, the sun managed to burn through. And to be honest, it made our day a lot more tiresome. But we pushed on.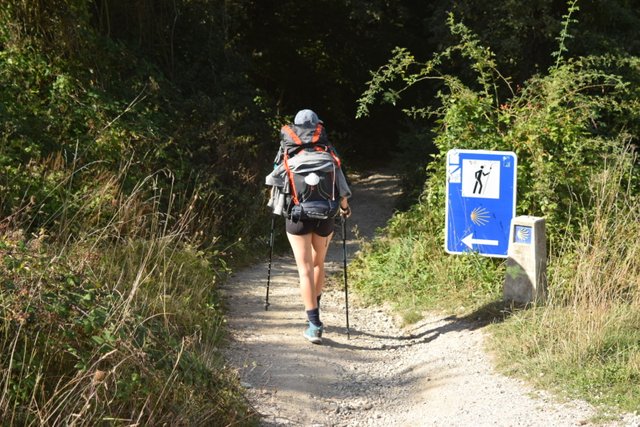 Our aim was actually to make it to Larasoana but Charlotte had some pains beginning to pulse down her shins so we weren't sure how far we would get.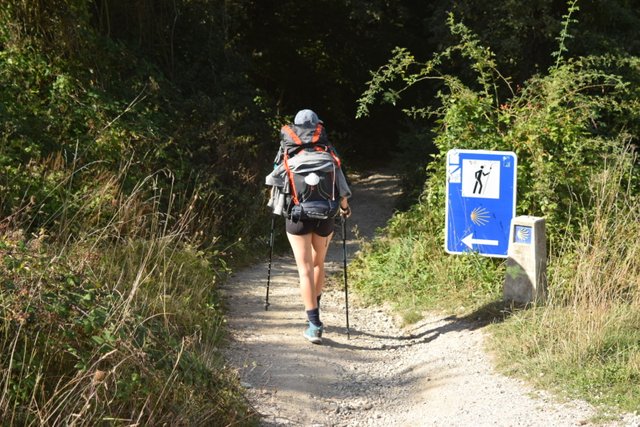 But we trudged on through. When we pulled into Zubiri our new friends were all waiting by the bridge for us. They said they were struggling in the heat also and we all decided to stay here for the night.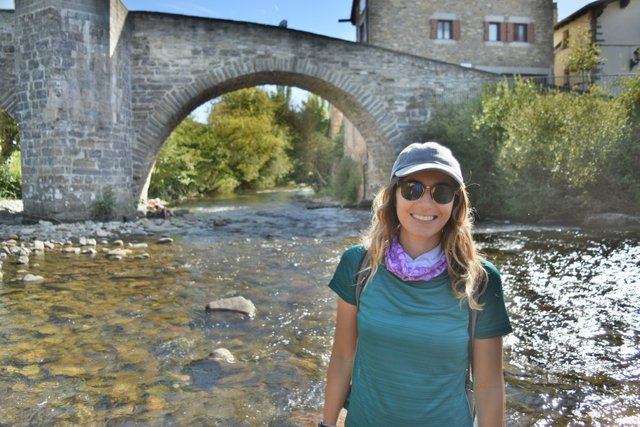 We found an auberge which was the cheapest in town (€8) and then relaxed a bit by the river. We did yoga, met some of the other walkers and played in the river. It was a very pleasant afternoon!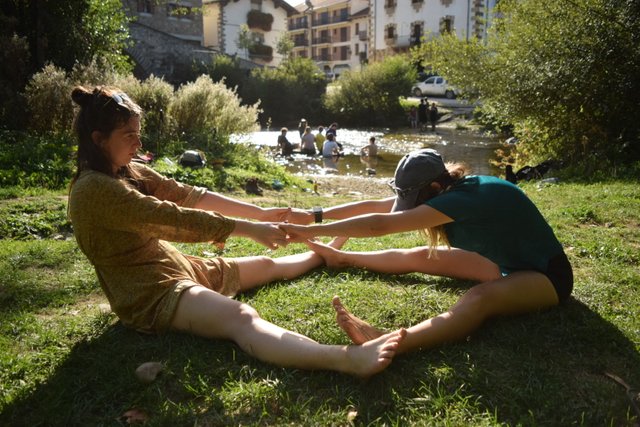 Tomorrow we head for Pamplona. I'm not sure what we will do there but we have 25km to work that out. I've heard there is a vegan restaurant so, maybe we can have a very tasty dinner and enjoy a bit of luxury. Let's see what tomorrow brings!
PEACE