I live in a very strange place. We call it California's "Central Coast," but geographically it's really more southern than central. It's about a 2 hours' drive north of Los Angeles. If you measure stability by temperature, we have some of the most stable weather in the United States -- you see people in shorts and flip-flops year-round. If you measure it by any other means, however, you don't get a picture of stability.
A month ago, I took this picture from my airplane as I flew away: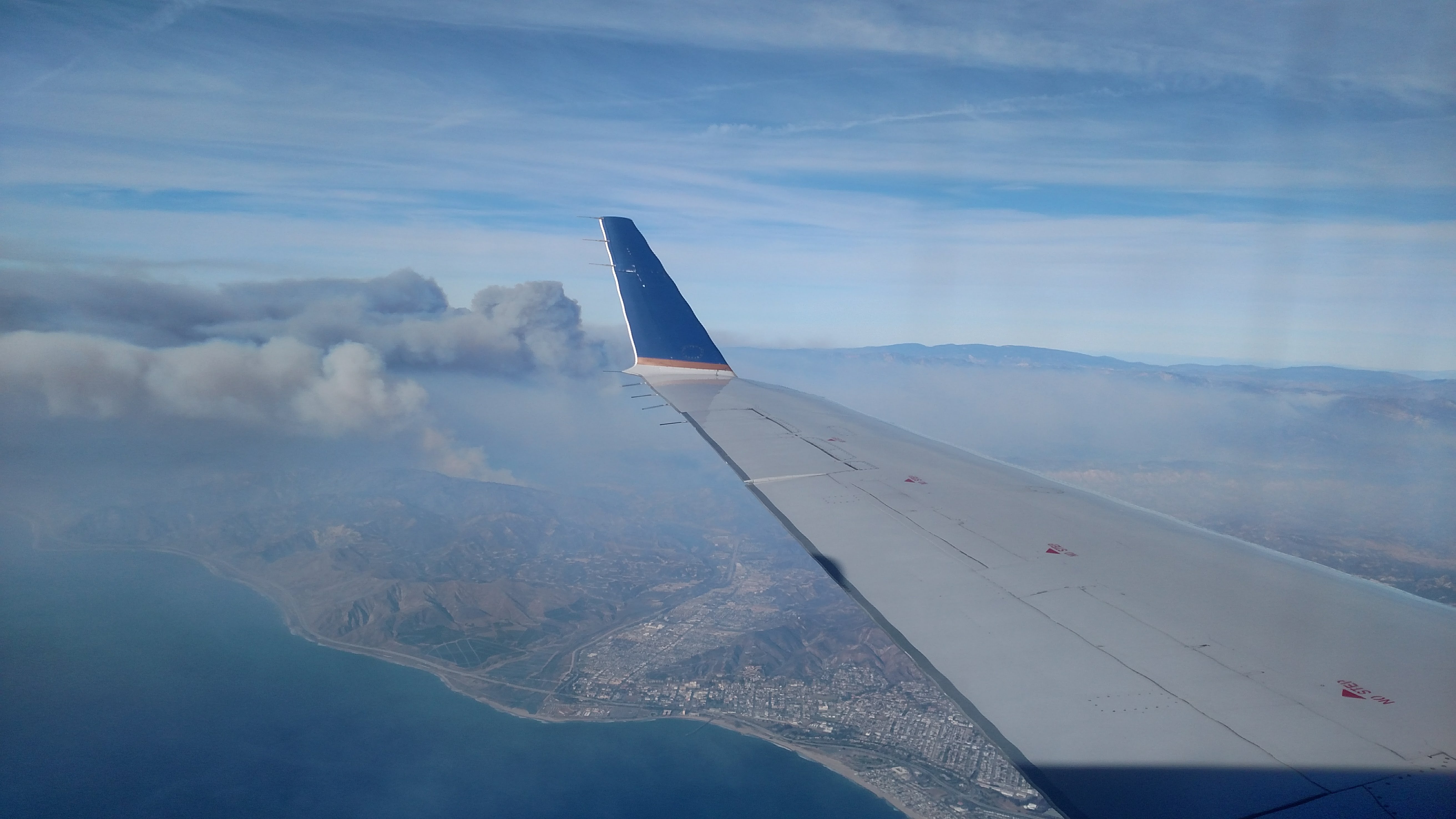 That huge plume of smoke in the middle is from the Thomas Fire, the largest wildfire in recorded California history, measuring in at almost 282,000 acres (larger than most cities).
The fire was a massive disaster, destroying over a thousand structures, cutting power to hundreds of thousands of people, and forcing the evacuation of tends of thousands. I was fortunate to be out of its range, but I felt it burn in my lungs as its smoke poured over my house. It was not a nice time.
Today, the Thomas fire killed again.
But this time it was not the flames -- it was the mudslides that come after the fire destroys the ground cover. BBC News reports 13 dead as a result of mudslides in Southern California.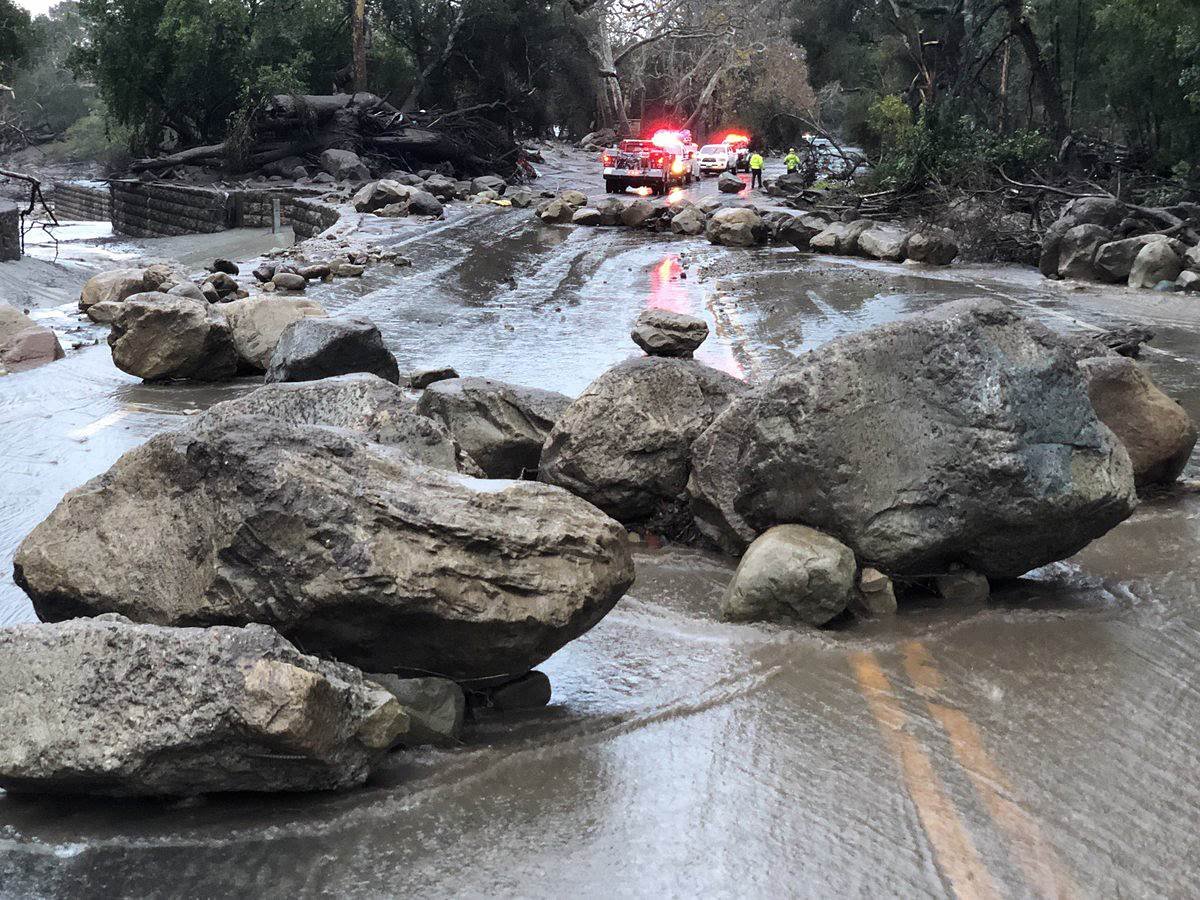 Credit: Mike Eliason / Santa Barbara Fire PIO
This is our life here. The fires come through and we evacuate, and then after they've burned away the plants that held the hillsides in place, the winter rains come and wash the hillsides into the ocean. It just starts to feel like a way of life after a while, and I suppose it may be more-or-less unavoidable in a place that has such seasonal precipitation (last night was our first real rain in many many months). It dries out and burns up in the summer, and then washes away in the winter.