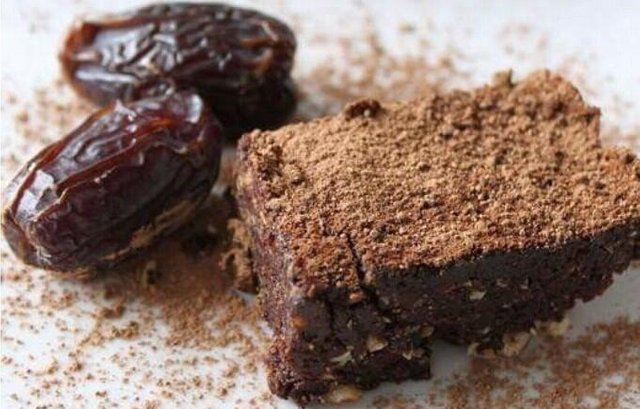 Material:
√80 gr wheat flour
√100 gr of dates
√350 gr dark chocolate
√150 gr sugar
√25 gr milk powder
√20 gr of chocolate powder
√300 gr margarine
√5 chicken eggs
√1/2 teaspoon baking powder
How to make:
√To make a dish this time we will do by melting the dark cooking chocolate first. The trick is to prepare a face on a medium fire. Then enter the dark cooking chocolate into it. Stir all these dishes until they are evenly distributed until they dissolve.
√After that, pour the marharin into it and stir back until now all the dishes in the dish pan to be brown evenly.
√Remove the melted chocolate and set it aside in a container to make the dish cooler at room temperature. Then pour the dates into it and stir again until all of these ingredients are evenly mixed.
√Take a container or basin of medium size. Then enter into the chicken egg with gul
a sand and by using a mixer please stir all of this dish until it expands and the texture becomes more pale evenly.
√Then pour into the flour along with the powdered colat and other ingredients such as baking powder and milk powder. Enter all of these dishes while sifted slowly. Then after that, stir it evenly until thickened
√Please put the liquid chocolate dough into it and stir again until all of this dish is mixed evenly.
√Place the dough into a pan and evenly spread the tops. Then bake into the oven for about 40 minutes until the dish becomes more mature evenly.
thanks and do not forget follow me @romialfian01