Little Man is a HUGE Cars fan!
I can't even begin to think of how many times we have watched the movies, or how many hours have been spent discussing ALL the characters, or how many times we've lost, then found, then lost his favorite Lightning die cast toy car. So, when he asked me to make him a Lightning McQueen birthday cake, I knew I had to do something beyond just sticking a toy on top... and this is what I came up with.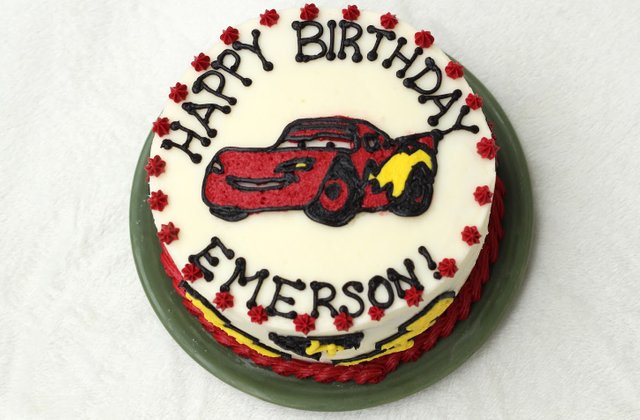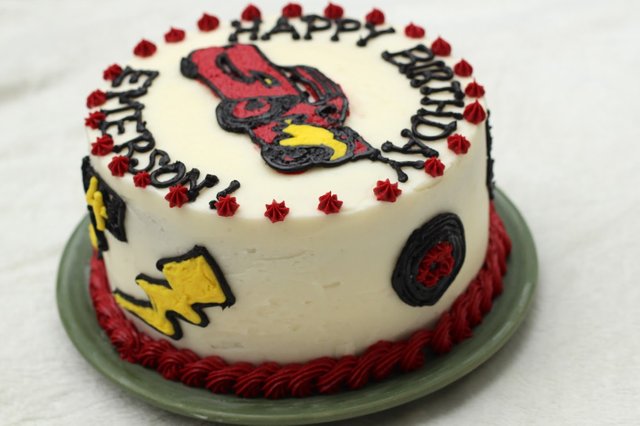 He also requested I make it a strawberry cake.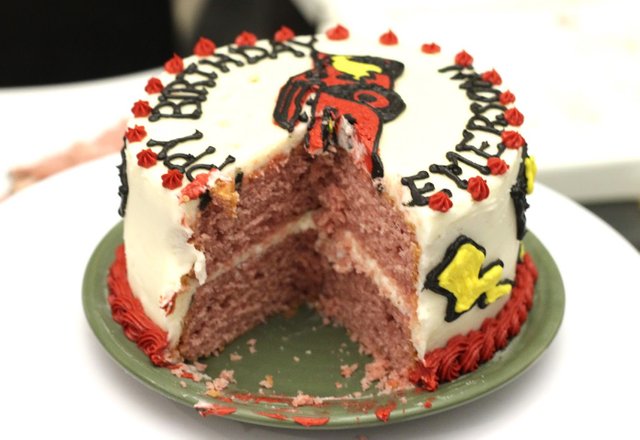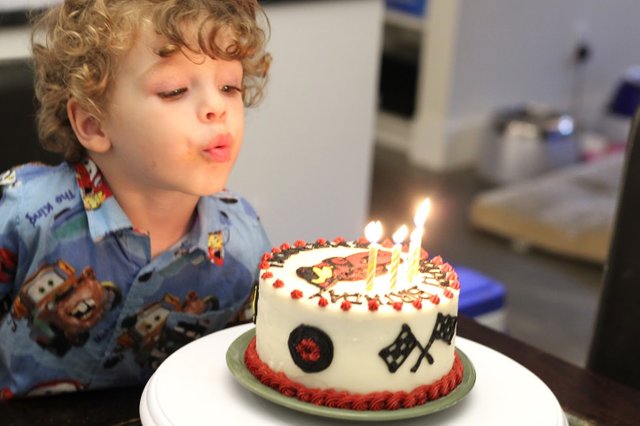 Now, that is one happy birthday boy! I don't know what he wished for, but I sure hope it wasn't another Lightning McQueen. lol
---
I hope you like looking at cake, because there will be more of these kinds of posts to come! If so, please remember to follow! Also, if you'd like to see recipes added into these posts, let me know in the comments!
Peace, love, and tasty cakes,
Megan