Bounty - BYTOM Technical Articles Campaign (Giveaway)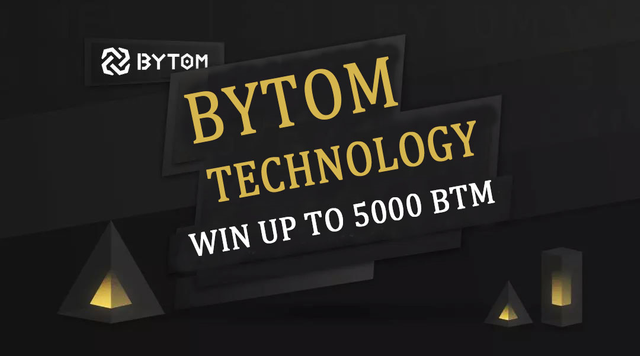 We are very glad to announce that Bytom technical article campaign begins
Are you familiar with Bytom technical Characteristics?As a Public chain, Bytom has been focusing on the development and innovation of the underlying technology, attracting the participation of many technical engineers and they has contributed many technical documents to Bytom.
DOCUMENT RANGE
Articles based on Bytom technology.

You can analyze and interpret a module of Bytom source code.

You can do an introduction to the technology.

You create a best practice document based on Bytom.

You provide some technical solutions and Suggestions for Bytom.

Other technical articles for Bytom.
Requirement
Around Bytom technology with great content and points

Original Article / No plagiat

The content of the article can be reproduced, published, modified by Bytom etc
Reward
Each effective contribution will be rewarded 256 BYTOM/BTM (the validity of the article is subject to review by Bytom technical team) Selected by Bytom community document will be rewarded 1024 BYTOM/BTM + Bytom complete set
What's more
Author who contributes most effective articles will be rewarded additional 5000 BYTOM/BTM (at least 5 valid articles are required )
How to contribute
Title format send Bytom Technology + Title + Author + Contact information
Please send articles as documents (markdown is the best) to [email protected])

You can release your articles on GitHub and send links to [email protected]

If you have any other question & contact us
Deadline:August 20th /2018,All reward will be sent within one week of the campaign
According all article submit to email
Website : https://bytom.io
Twitter : https://twitter.com/Bytom_Official
Telegram : https://t.me/BytomInternational
Email us : [email protected]