I got $80 free by using a referal link and attesting my steemit account in the byteball wallet.
reward is based on Steemit rep
30 or above receive $5.00 reward.
Rep 40 or above receive $10.00 reward.
Rep 50 or above receive $40.00 reward.
Rep 60 or above receive $80.00 reward.
Rep 70 or above receive $160.00 reward.
Steem account must have been created on July 12, 2018 or earlier
No attestation fees required anymore just
Download your Wallet here through my referral link.
https://steem-byteball.org/#7OZEIRUZRZ6YEH2CEODY7AOCEWKGZV3M
or if you already have a byteball wallet , paste this link into a browser.
byteball:A7SqDnEgwYOEhPDtJDZUVS4YtBfDwe42DVKGWaOX7pUA@byteball.org/bb#7OZEIRUZRZ6YEH2CEODY7AOCEWKGZV3M
Install your wallet app, i used the quick method instead of downloading y full block chain, either way works for your free coins
Then click on chat (bottom right) and go to the bot store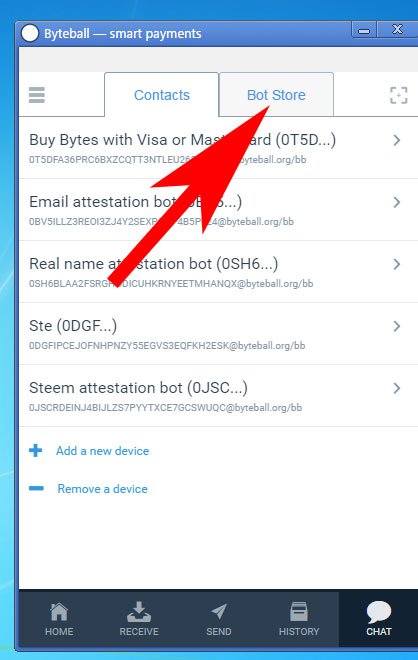 Then click on "steem attestation bot"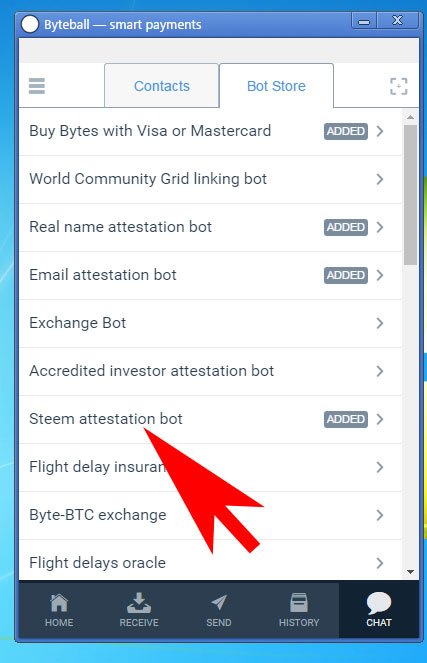 Then select "insert my address" in the pop-up window then send. (arrow 3)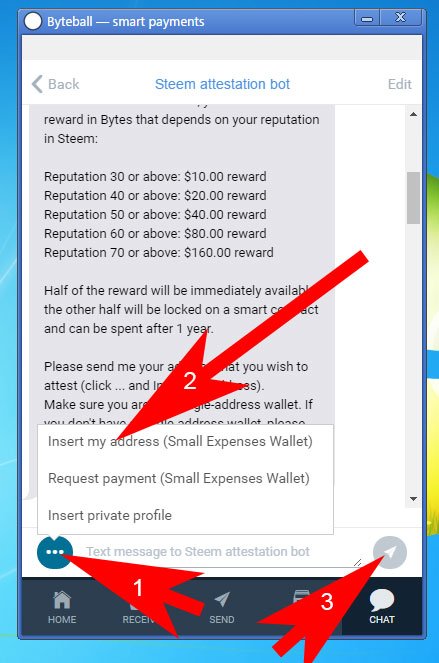 next click on the link provided. this will take you to the steem connect website.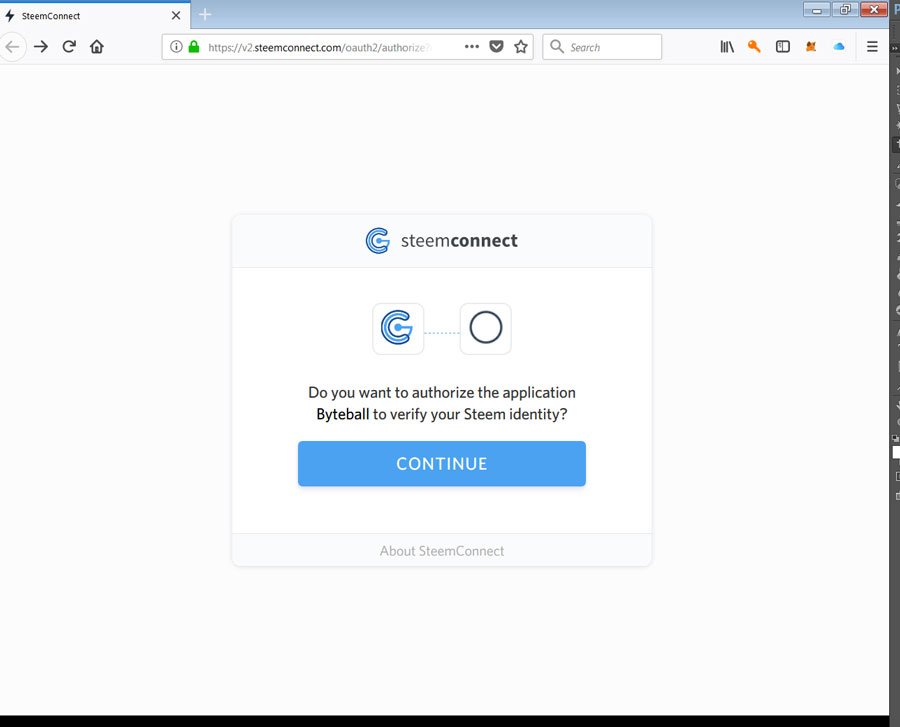 continue to the next page and then enter your steemit name and private posting key from steemit.
Personally i wouldn't advise giving your active or master steemit keys away to 3rd party sites so i selected posting key.
If you don't know how, heres how to find your posting key.
Open another browser window and go to your steemit wallet, then click permissions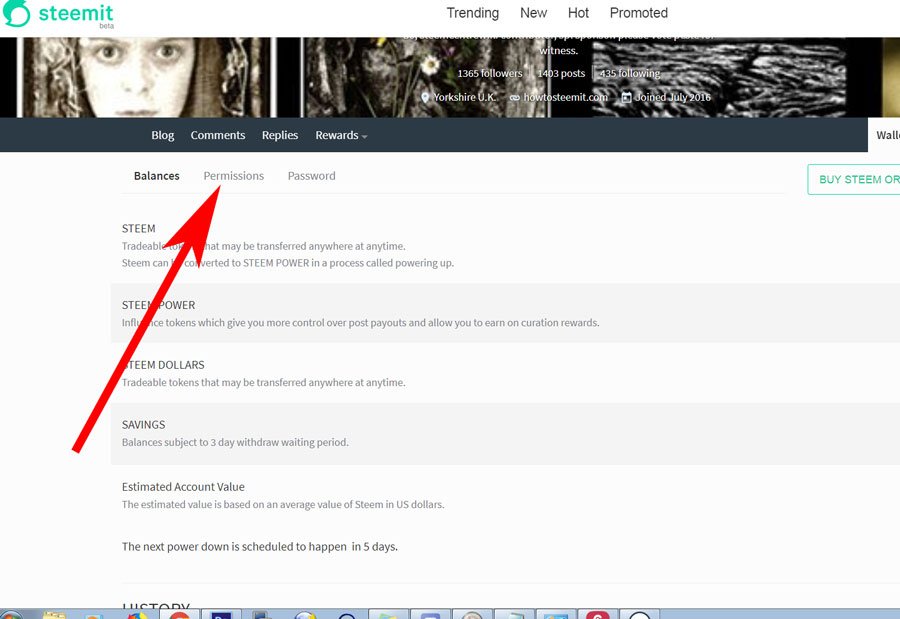 Next to your posting key click show private key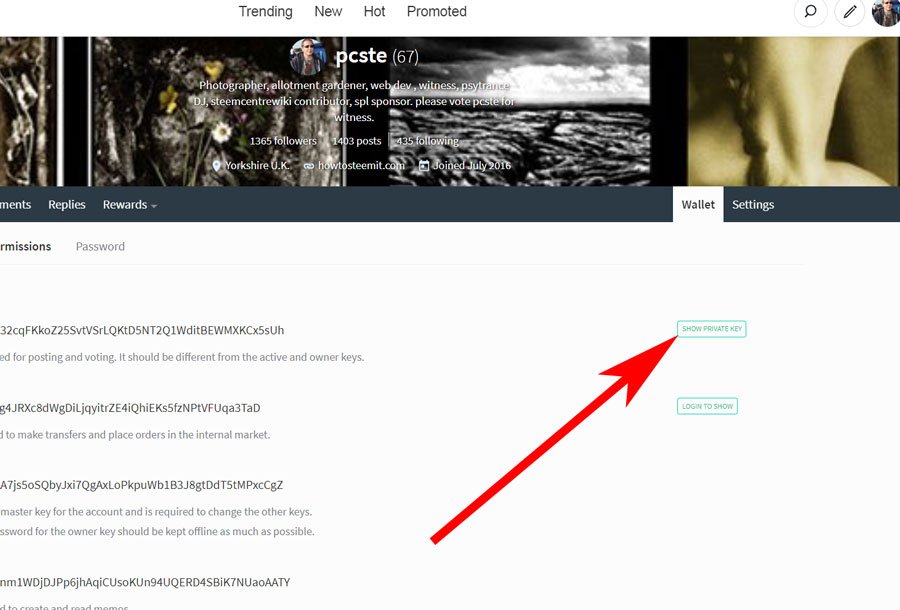 copy that key and enter it into steem connect then go back to your byteball app.
which should now list your steem username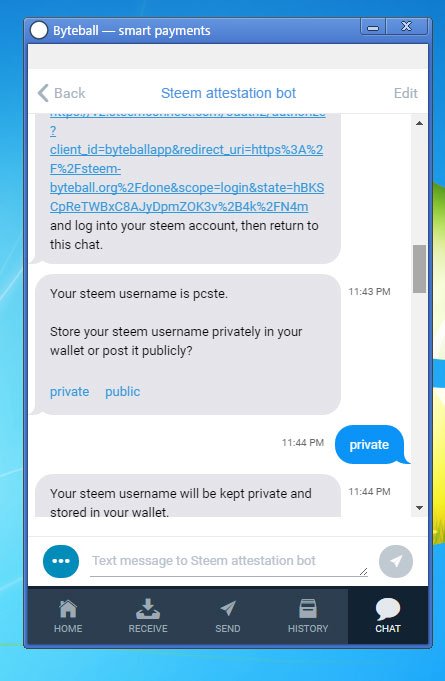 it will send you a few more messages and then your done.
You should now have some free bytes in your wallet.
currently Byteball Bytes (GBYTE) are trading at $143.47
https://coinmarketcap.com/currencies/byteball/
more info about byteball :
byteball on medium
https://medium.com/byteball
byteball official site
https://steem-byteball.org/#7OZEIRUZRZ6YEH2CEODY7AOCEWKGZV3M
If this tutorial has helped you please vote @pcste for steemit witness.
to vote go to : https://steemit.com/~witnesses
Scroll to the bottom of the page and enter pcste into the box. click vote.
do not use the @sign