New feature for the Byteball Sports Betting Bot: Quick odds alignment
A new feature is released today to the Byteball Sports Betting Bot, odds makers can now quickly and without effort place odds aligned to the current market.
Let's see the homepage: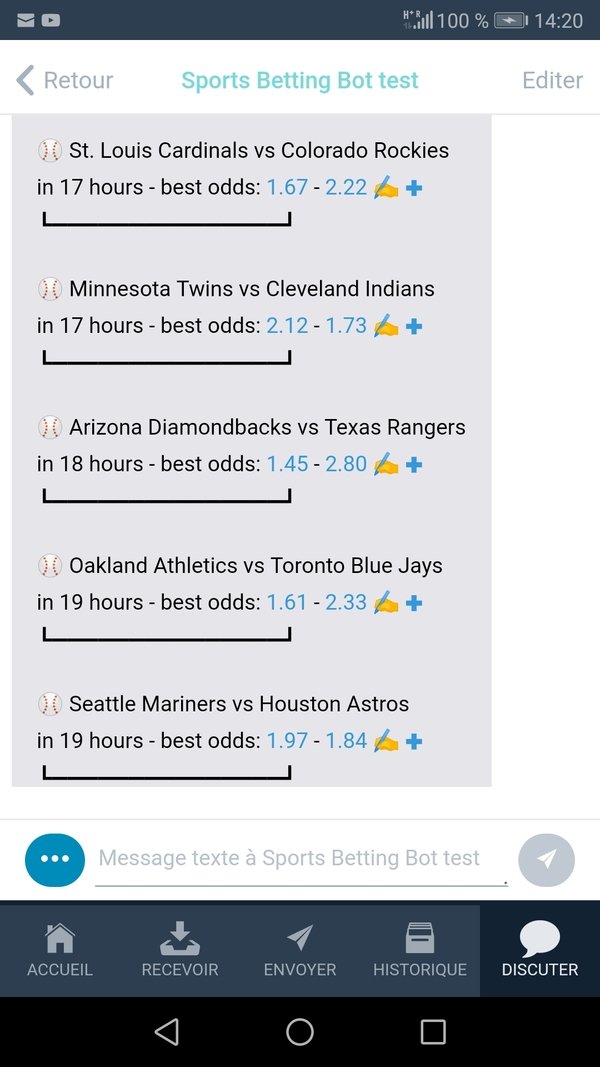 The ✚ icon appears only if your maker account is credited. When you click on it, an offer is immediately placed with odds on top of the current market. Using default setting, you place an odds corresponding to the best available odds multiplied by 1.001 and with 100MB as max amount at risk.
Of course ratio and amount are configurable to be adapted to your strategy.
Go maker mode > set preferences > settings for quick odds alignment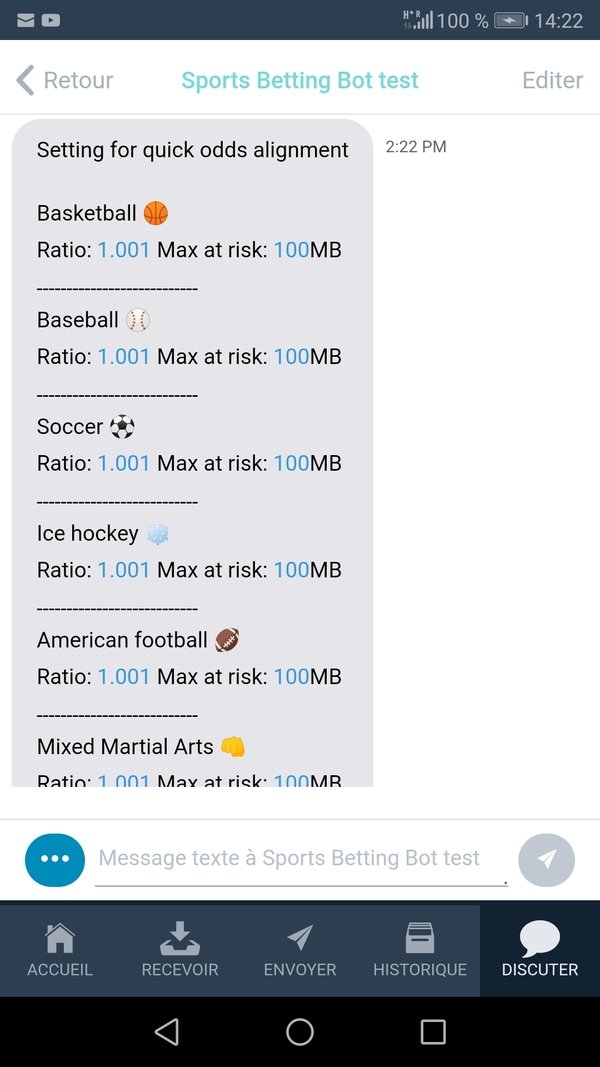 For each sport you can configure a specific ratio and amount that will be applied when you use the feature.
There can be two opposite strategies:
set a ratio that will make odds significantly more competitive than others (like 1.015) and a reasonnable max amount, this way you try to be the counterparty for many bets and balance risks among different outcomes in order to make a systematic profit from your margin.

set a ratio that will make your odds less competitive than others (like 0.96) but with a higher amount at risk, this way you won't likely be the counterparty of many bets but if a player places a big bet and luck is with you, you may profit well.
This feature is not the only one that eases the work of bookmakers. If you are a coder, you can consider to automatize the placement of your offers by using the API available for the Sport Betting Bot. Have a look at https://github.com/Papabyte/betting-bot-API