Hello steemit friends,
For my second entry into this week's bwphotocontest, I'm sharing a quick shot that I took a few years ago while visiting New York City, New York, USA. I've only had the opportunity on two separate locations to visit NYC - funny using the words "only two times" when talking about visiting a place... For the majority of destinations, you might only ever want to visit them twice, but not New York City - it's such a wild and busy place that is absolutely jam-packed with tons of destinations to explore and experience! I am hoping that sometime over the next few years I'll have an opportunity to revisit and do some more sight-seeing there!
Does anyone have any "must-see" or "must-do" New York City attractions in mind that they could suggest? I would love some input from others who have been there before or who know more about what is worthwhile!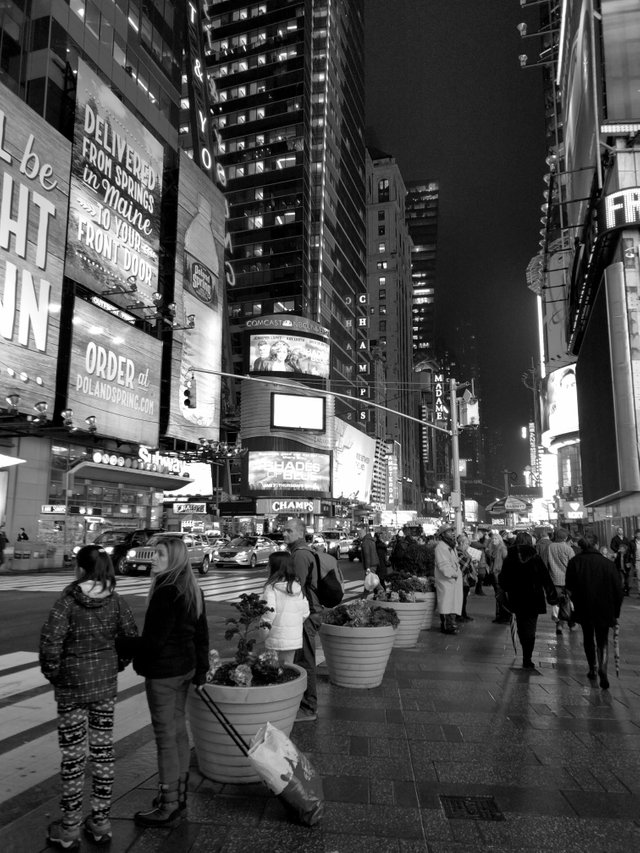 ---
This photo was taken using the Nexus 5X

For contest details, please check out this post by @daveks!
---
Thanks for taking the time to look at my post!

Please upvote, comment, resteem and follow me for more content like this!
@shawkr13