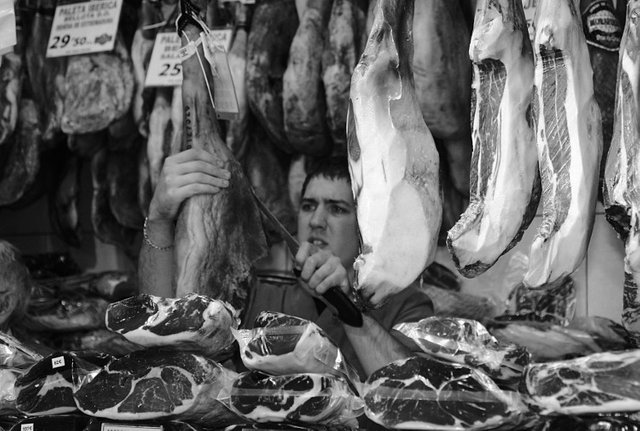 (Sony DSC-R1; 1/160 sec.; F 4.0; 400 ISO)

This is my first entry for the photography contest B & W Photo Contest -- Candid Photography ran by @daveks.
The photo shows a seller of curated ham (jamón serrano or jamón ibérico), this is an important tradition in Spain. The photo was taken in Barcelona.