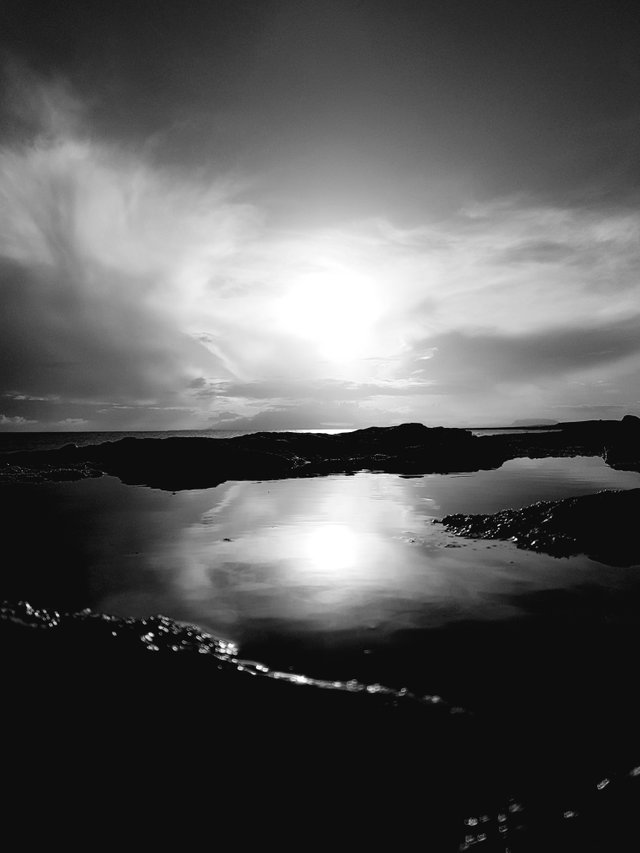 This image was taken in Co Clare, Ireland on a trip last summer and is my third entry for the black and white photo contest ran by @daveks. Guest judge this week is the lovely @sweetsssj!
One of my favorite things about holidays is spending time at the beach. This is the sunset being reflected in a rockpool. There's a lovely stillness about the image. Happy times!
Taken with an iphone 5c.