This is my first entry in B&W Photo Challenge hosted by @daveks. Guest judge this week is @pappa-pepper who also sponsors this contest on a regular basis. Thank you both! This week's theme is Plants.
I actually had to look up whether a tree is considered a plant...
"In botany, a tree is a perennial plant with an elongated stem, or trunk, supporting branches and leaves in most species." - via Wikipedia
The Joshua Tree Silhouette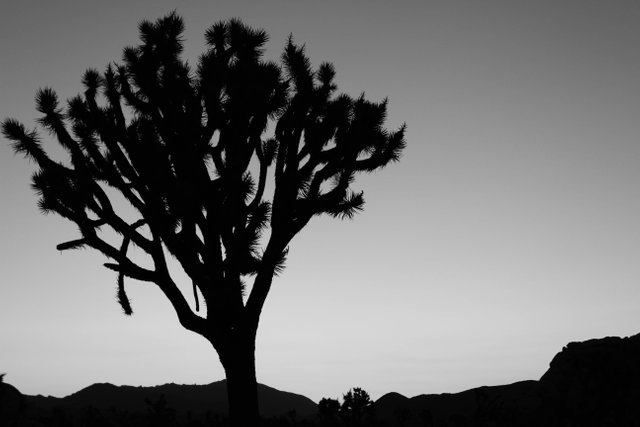 ---
This photo was taken at Joshua Tree National Park, California with a Canon EOS Rebel T6 EF-S 18-55mm f.
Cheers!
@brianjuice