B&W Photo Contest ~ FOOD ~ Mie Lobster
This is my 3rd Entry for #bwphotocontest
Lobster with a recipe noodle from Acehness the names is Mie Aceh.
Hope you enjoy and need to eat this food someday you come to Aceh Land. indonesia.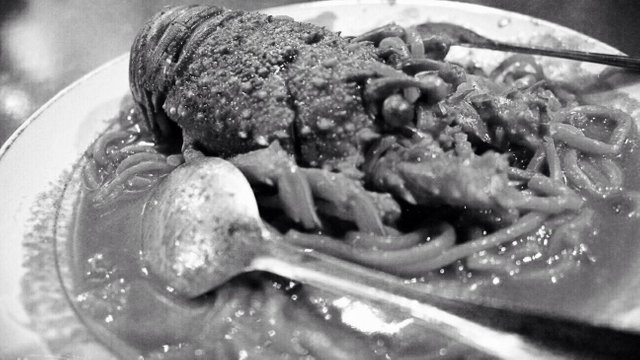 This Picture was taken by iPhone 5 and just edit for B&W by standart editing on gallery edit .
Thanks so much for @daveks and teams !