Buzzi kids- A user based platform to share your everyday kids and tech products
In recent times like this, we all want to make life a bit easy for us and that makes us go through a lot of mistakes we never bargained for. In terms of searching for a good product within the internet, most times we tend to choose the wrong ones thinking it's the right one.
This affects us mostly because we are blinded by how attractive the product looks in our eyes, we usually fail in the aspect of not showing care towards the product based on its genuineness and later on we still make the same mistake over again. Well say no more, The Buzzi kids app is here to make things easier for consumers as it's also a user generated content platform which makes it more better to know a quality product.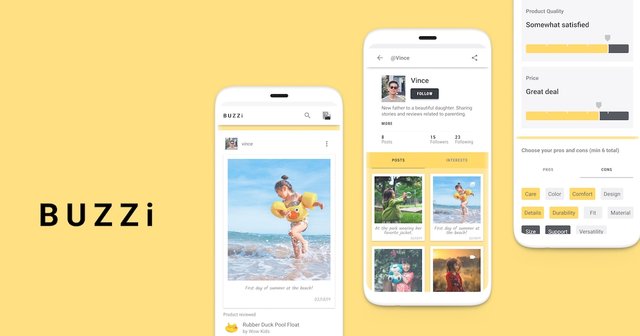 source
---
---
HOW IT ALL WORKS
First off, BUZZi is a reward based User Generated Content (UGC) platform that enables consumers to purchase products through the help of content creators as they share their everyday experience with a product. The Buzzi app makes it more easier for consumers mostly because they get to see the product in use by a content creator before they make a purchase from other sites were they normally make use of.
HERE IS THE PROCESS TO GET STARTED WITH BUZZI KIDS
First, you'll have to install the Buzzi kids app through the app store using this LINK
Secondly, you'll need to sign up to create your account. There are two options there for this which are the gmail option and the steemconnect option. It is recommended that
you connect your account through steemconnect.
Thirdly, after going through the process above, you are now welcome to being a buzzian content creator(lol).
There you get to set up your profile and fill in the required details, add your interests and update your bio as well.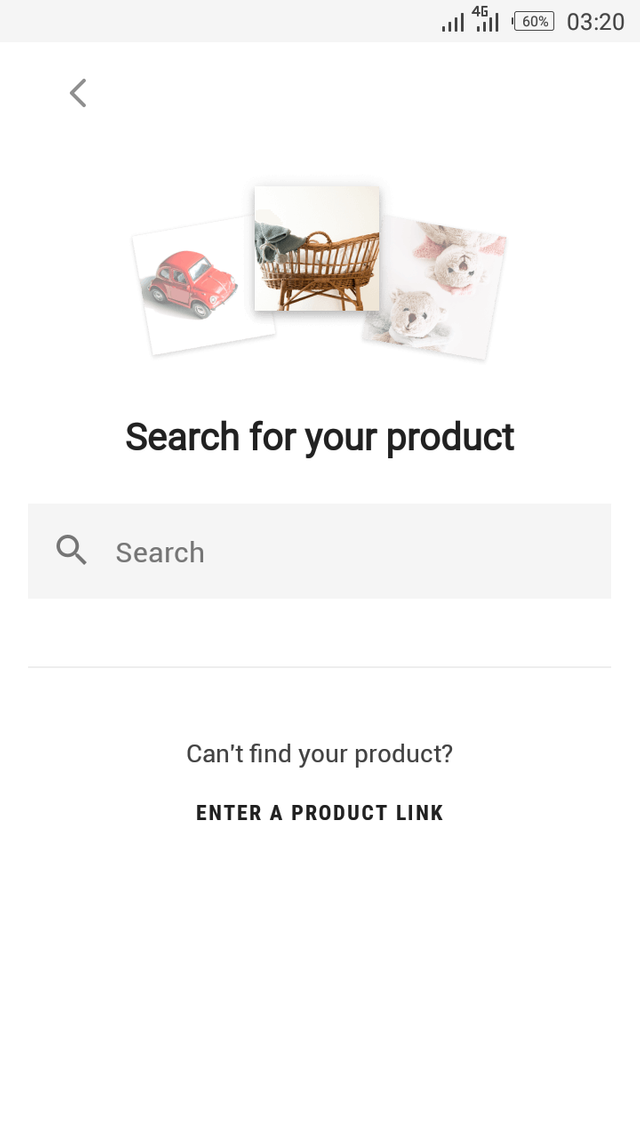 ---
---
Next thing after setting up your account is to create your own content. The screenshot above shows what is been displayed after clicking on the "create" content button. Here You either enter the content you're looking for or simply insert a link to display it for you.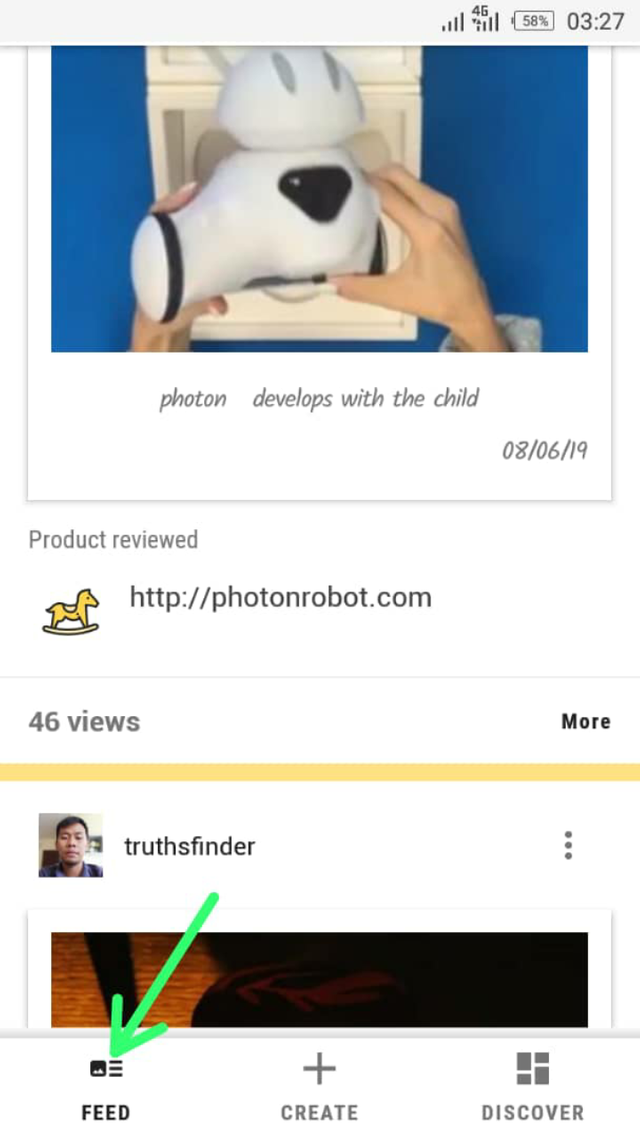 ---
---
The arrow pointing at the above screenshot shows your feed were you get to see the review of other user content creators.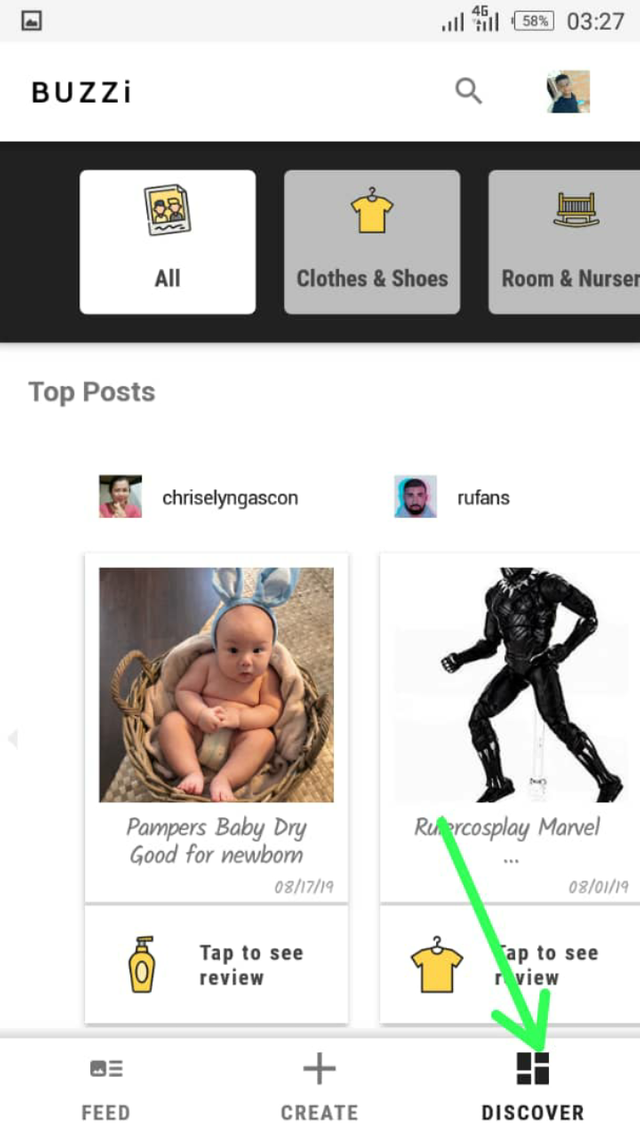 ---
---
The above screenshot shows an arrow pointing at the discover section. The discover section is the place where you discover the most about buzzi content creators. It shows contents that featured in the top stories and also top creators and newly recent posts of other content creators.
---
To create a post on buzzi, simply click on the create button as shown in the screenshots above. Search for the product you wish to review about if unable to find you can simply add the product link.
Then secondly you select a category related to your product👇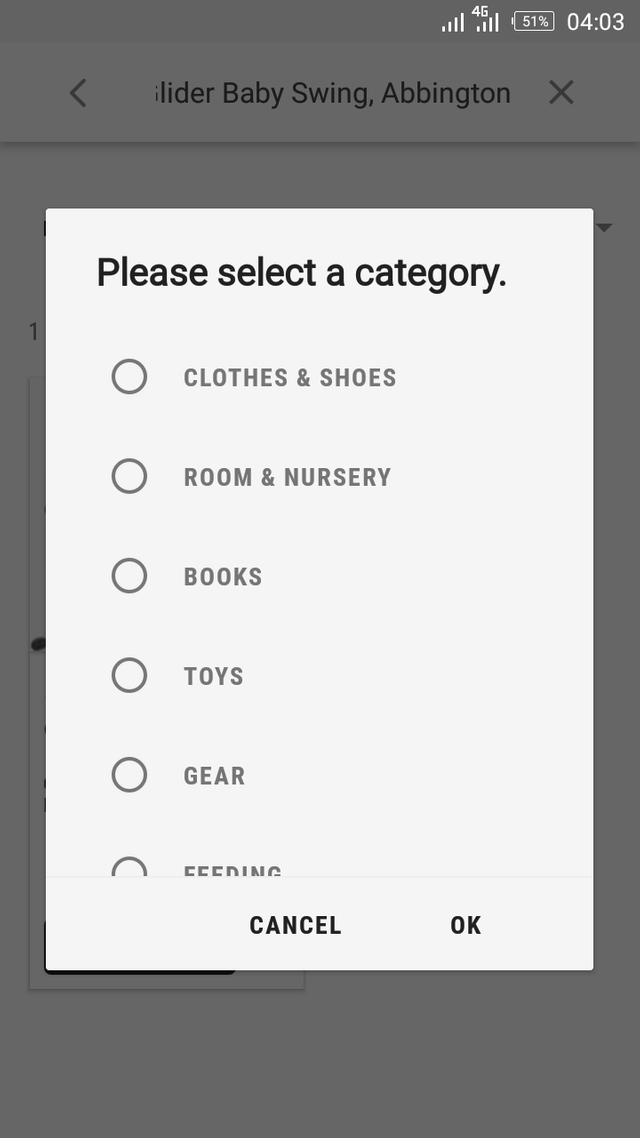 ---
---
After that you upload your photo or recorded video. Add the title, share your product experience and the hashtags( remember to use hashtags that match with your product content) you can see the picture below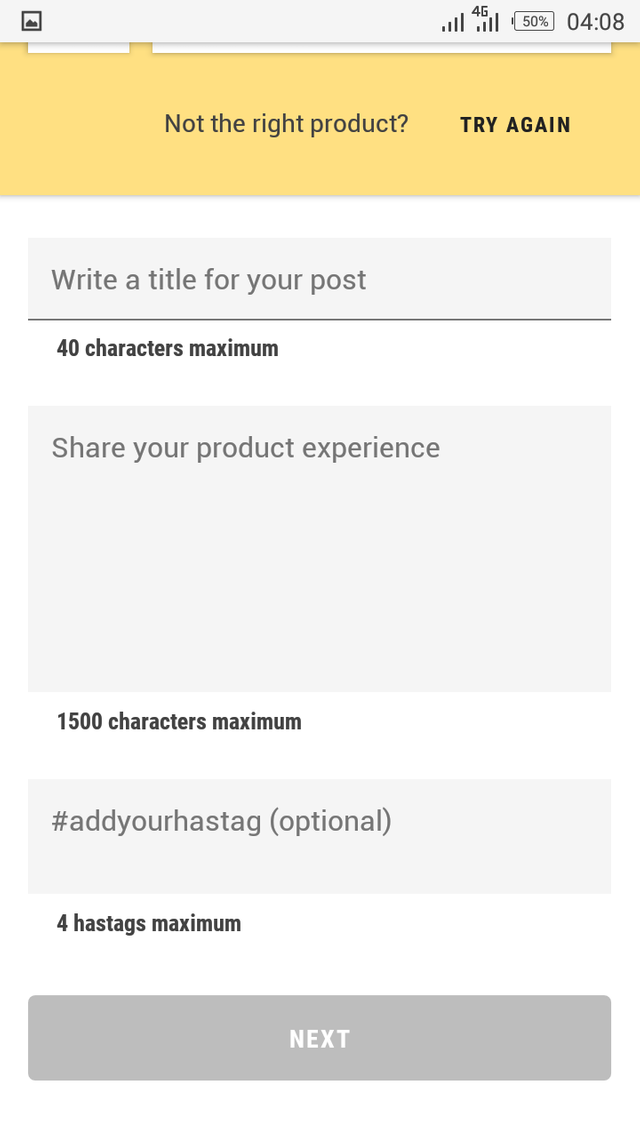 ---
---
After that you set your satisfactory level, add your pros and cons about the product and that's it, you've successfully created a post on the buzzi kids app
FINALLY
Finally, what more can i say the buzzi app is of a great help to consumers. The app actually needs more of a bit maintenance though it's still in its BETA testing mode and as times goes by i believe everything would be OK on the app cause there's a lot more to enjoy and benefit from this outstanding UGC commerce platform.