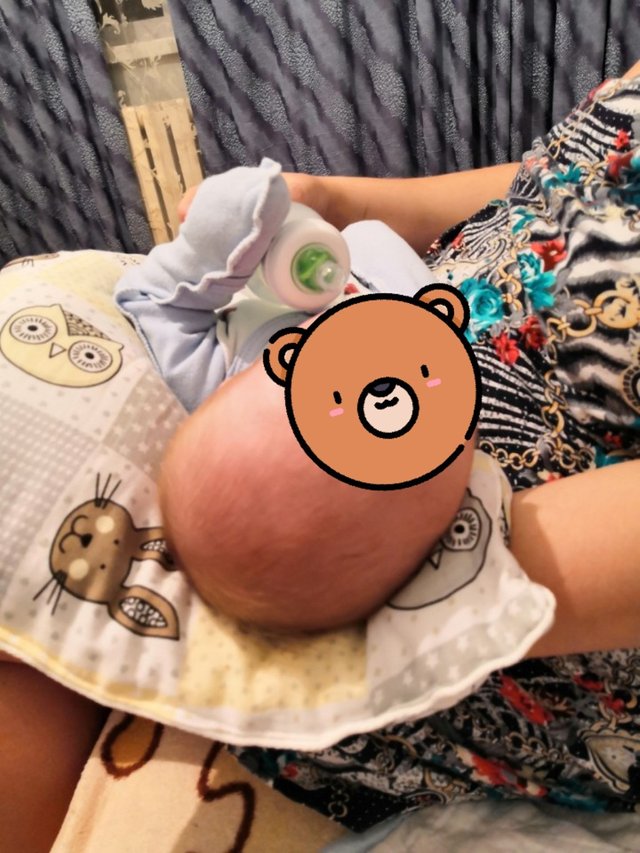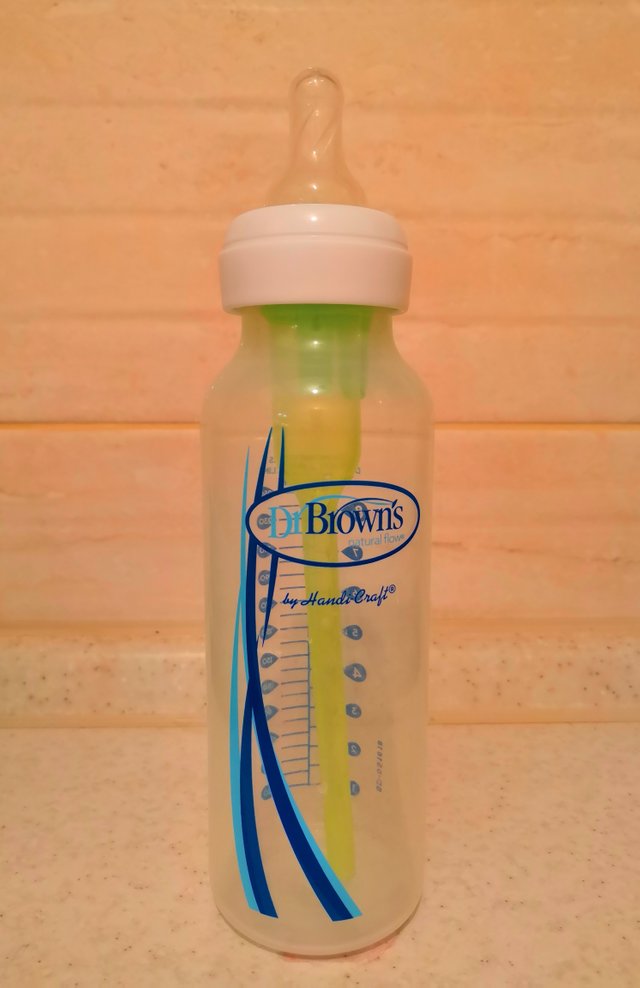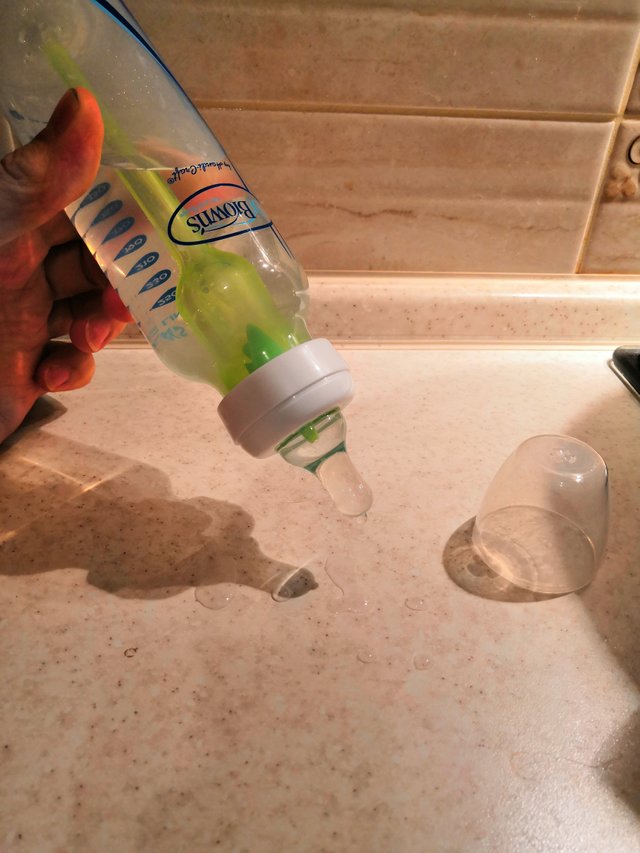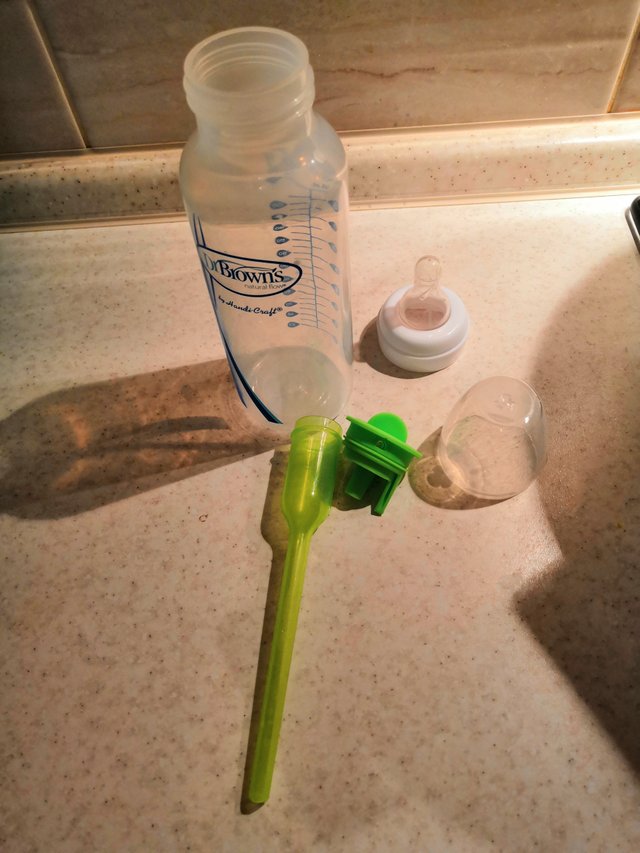 Dr. Brown's feeding bottle was bought with advice of my second half's friend. This 250ml bottle has become a real salvation for us and our child because thanks to its special construction, the child doesn't swallow air while drinking.
That means he will have less colic and the child will be calmer and have better moode. The main difference between Dr. Brown's feeding bottle and other feeding bottles is unique ventilation system which prevents bubble formation. You can see it's green details on photos.
Also large volume of 250 ml allows you to take a bottle with you for a walk and not be afraid that the child won't have enough water to drink.
But at the same moment me and my second half noticed that bottle has one small negative moment. For newborn children the nipple that comes with the bottle is a little tight or stiff and the child has to make an extra effort to take a sip of the liquid. But for elder children I think it's not so important. And maybe even it's not negative I can't say a doctor.
As a conclusion I can say that Dr. Brown's feeding bottle met our expectations and we will continue to use it further.