BUZZi kids: A reward based product review platform
The introduction of E-commerce took the internet by storm and the space has been expanding, creating room for serious competition. Competition is an element that is absolutely necessary in the efficient working of markets and E-commerce is no exception. There has been some set-backs in this space that consumers always complain about, one of which is counterfeiting products and this is where BUZZi Kids comes to the rescue.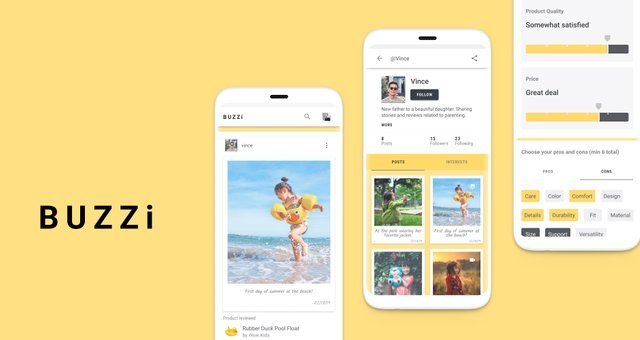 BUZZi kids is a product review platform that prioritizes the quality and genuineness of products displayed. Users can also get rewards from product reviews when they sync BUZZi Kids app and their steemit account on the Steem Blockchain. The application is downloadable for free on the Android Playstore. The app is still in Beta so be expecting more features and improvements to the app. I've been using it for a while now and everything has been smooth, the user interface is pretty cool.
The platform is very interactive and the reviews are authentic with images and videos uploaded by consumers who has purchased and utilized a product. There's hardly any room for fake reviews to lure potential buyers like what we have seen on so many eCommerce platforms out there.
Sign up process
On your Android smartphone, open the PlayStore app and search for "BUZZi Kids" without quotes.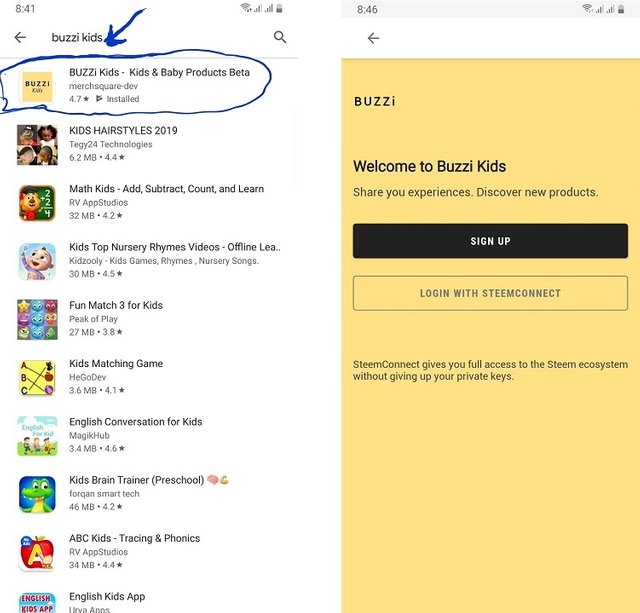 Sign up or login with your Steem account via steemconnect. Your password is safe with steemconnect so you have absolutely nothing to worry about.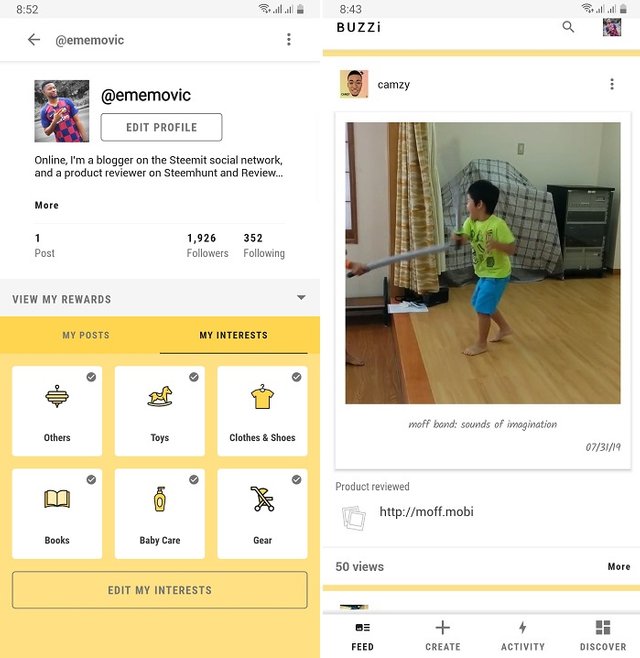 Update your profile, bio and select at least 5 interests. On the tab below, click on create and post reviews of products you've used with images or videos. You can either search for products on the search tab, or manually put in a product link.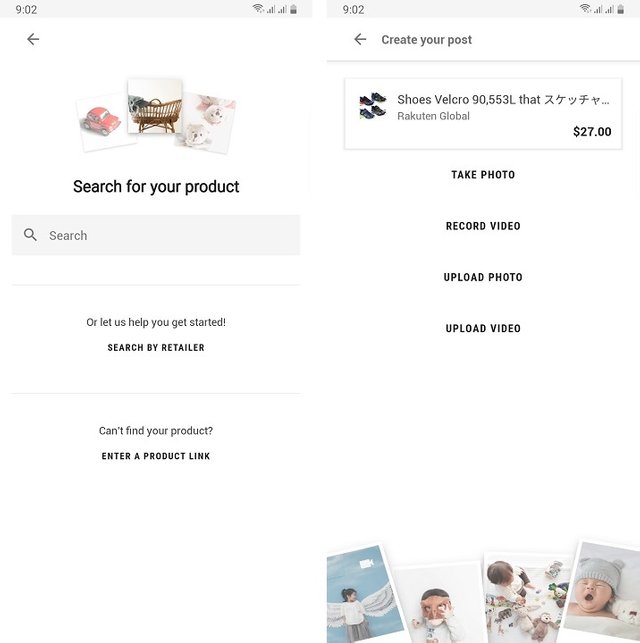 Final Thoughts...
If you're looking for a quality product that is backed up with genuine reviews by many users, download BUZZi Kids and give it a shot. It is not only constricted to kids stuff but other items such as shoes, clothes, electronics etc. @otemzi @marvel1206 @jossey @samminator @illuminatus you guys should check out BUZZi Kids, you could earn cool rewards from it.
Useful links:
https://play.google.com/store/apps/details?id=com.dev.merchsquare.merchsteemapp