🐞Butterfly and Insect Thursday Hosted by @whatisnew.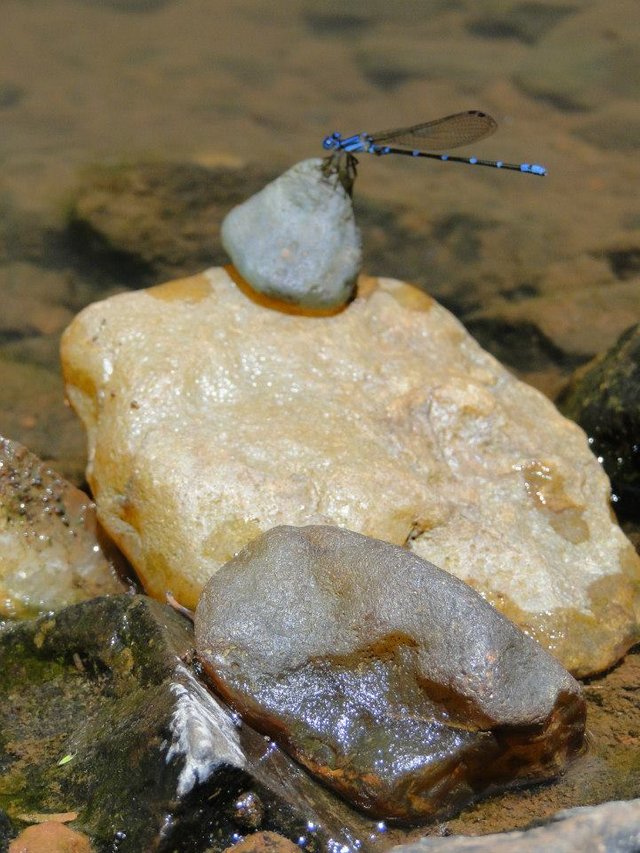 Hello everyone, today I share some of my favorite insects, beautiful dragonflies posing on some stones in the Soapure River located in Bolívar, Venezuela.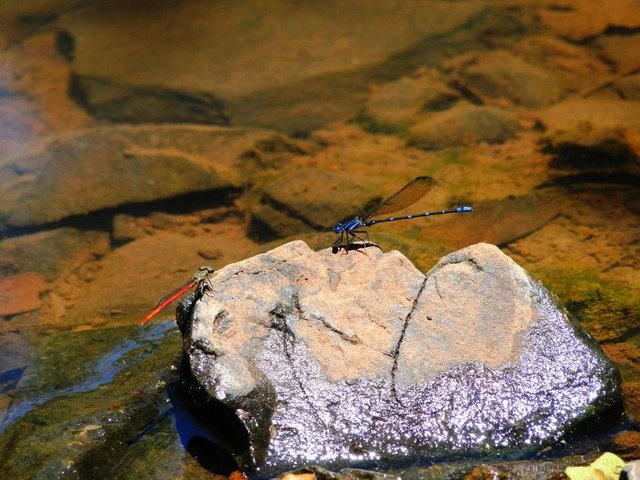 The beautiful dragonflies. They are insects that are characterized by their large multifaceted eyes, two pairs of strong transparent wings and an elongated abdomen. They feed on mosquitoes and other insects such as flies, bees, butterflies and moths. Its natural habitat is in the vicinity of lakes, rivers and swampy lands, since its larbas are aquatic and their life time is approximately 6 months.
The Dragonfly Dance:
From a static dance comes
Dance of love and evolution
Where he finally connected his heart
To fly to infinity, to the infinity of your being ... without time or condition
Dragonfly of life, your magic must be our inspiration! "Ethel Castro"
Camera: Digital Kool
Thank you for Read me, Upvote Resteem and Follow @maxili63