Welcome to my post for Butterfly and Insect Thursday( ish ) Giveaway #31
Hosted By @whatisnew every Thursday
You can check out week #31 hereO.o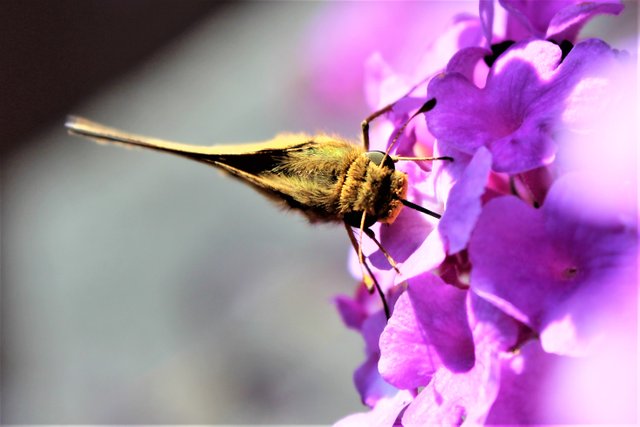 Hope you all enjoy the post.

Starting off I have the last of the Skipper Butterflies images I shot a couple of weeks ago.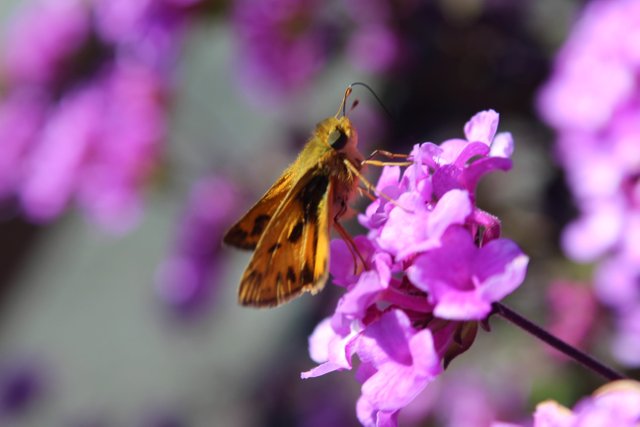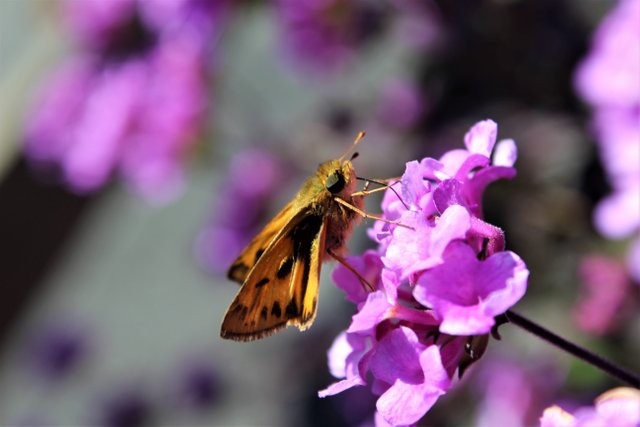 With the cold, wind and rain over the last week this little purple flower bush has shed most of it's blooms and only a few of the skippers are left compared to a couple weeks ago.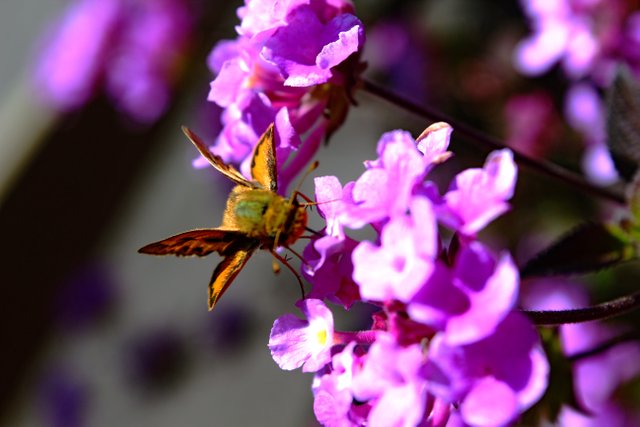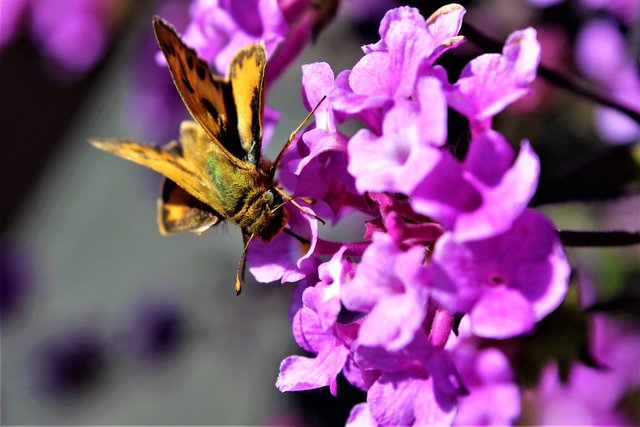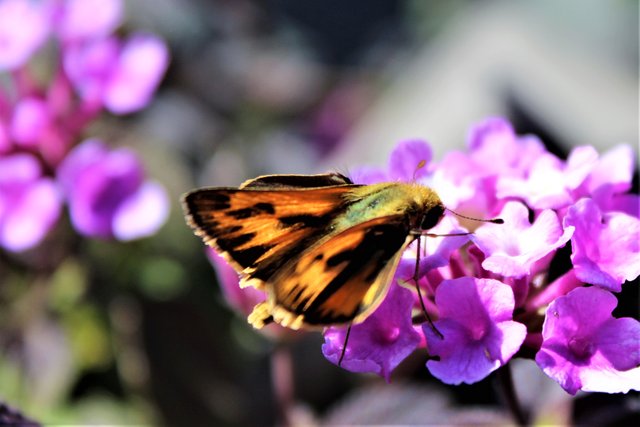 After shooting these images I looked up and noticed that all the Skippers were gone <,< >,>
Funny there was over a half dozen or more just a minute ago ??
Then I noticed something on the deck rail a few inches away from the purple flowers.....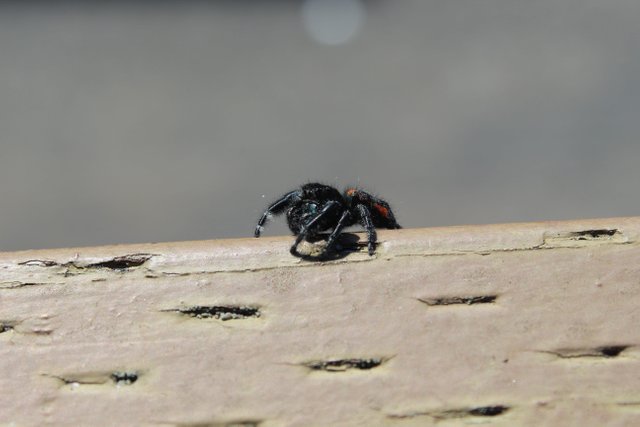 Ahhh, this explains my lack of butterfly models so I decided to image the jumping spider AKA Phidippus johnsoni.
Thanks to
@sketch.and.jam
for the ID =p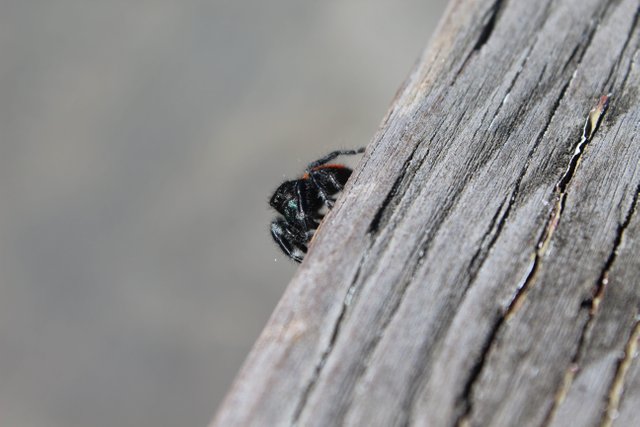 This is a little spider and is very quick.... and he can jump O.o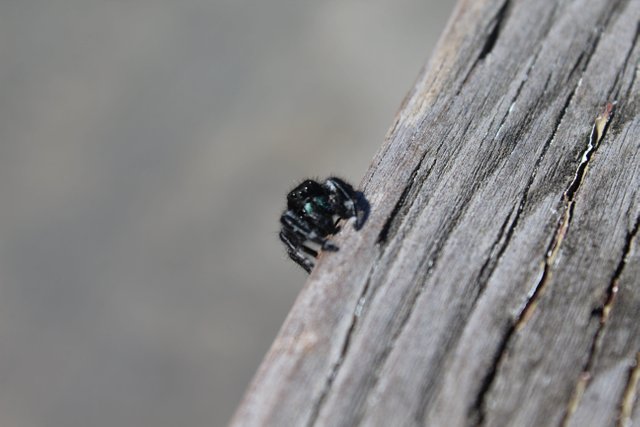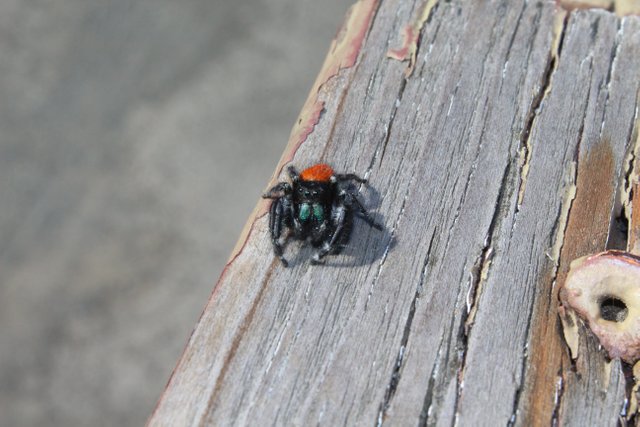 Right after this image the Jumper disappeared. I looked all around and could not find it. Then a short time later I spotted it, as it crawled to the underside of my hat brim. Did I mention it could jump O.o

Meanwhile on the other side of the flower boxes our little green fly was back, kicking it on the yellow pansy.
Alas the poor yellow pansy that was so very popular with all the insects has wilted and died Q.o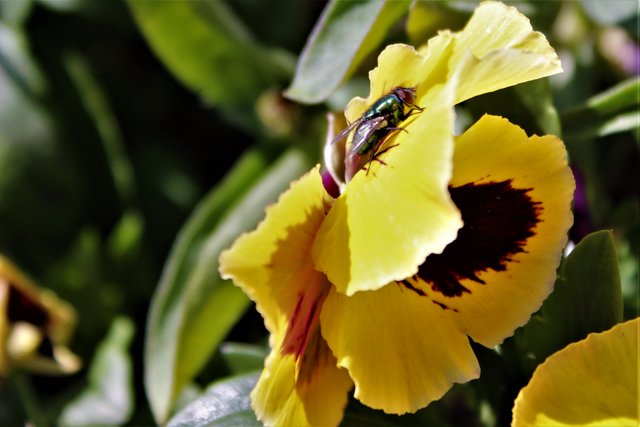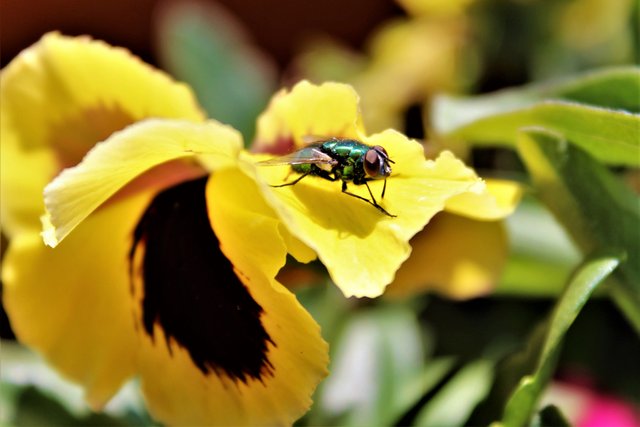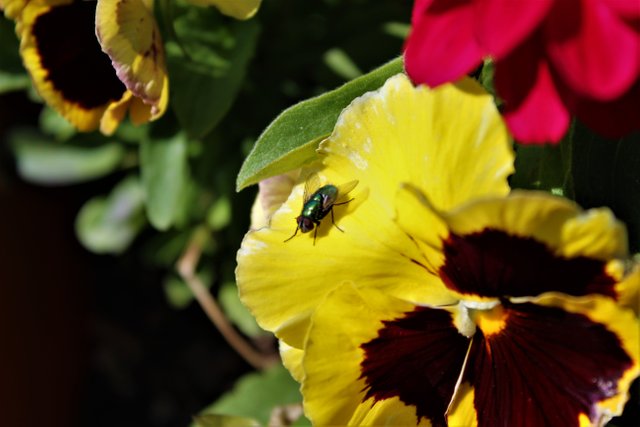 Although our little fly was a good distance away it was being watched o.o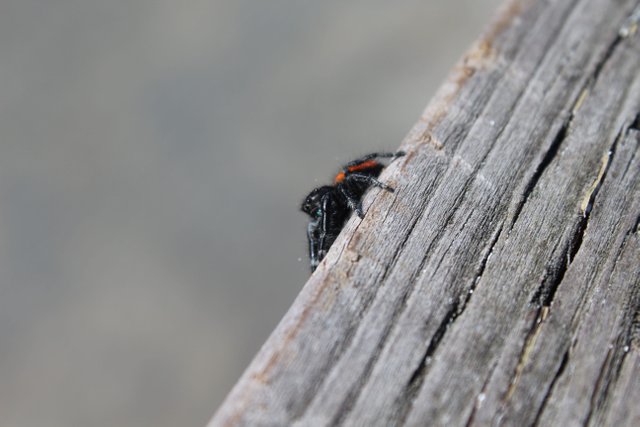 As fall has set in and winter close behind, these will probably be the last images from my flower garden this year.

Thanks for visiting my post. If you enjoyed it please consider upvoting and following

All images original, by me. In this case with my Cannon EOS Rebel T6.
Chromium AutographOnline Signature Maker