🦋
#Butterflyday hosted by @whatisnew
Two mystery insects on my Black-eyed Susan flower. One looks like it might be hover fly or a small bee. The other one I can't even begin to guess what it is.
My apologies for not getting a
clearer picture. They were very small in size but large in numbers. I have not noticed them on my flowers in previous years.
The black-eyed Susans and the Purple coneflowers seemed to be their flowers of choice.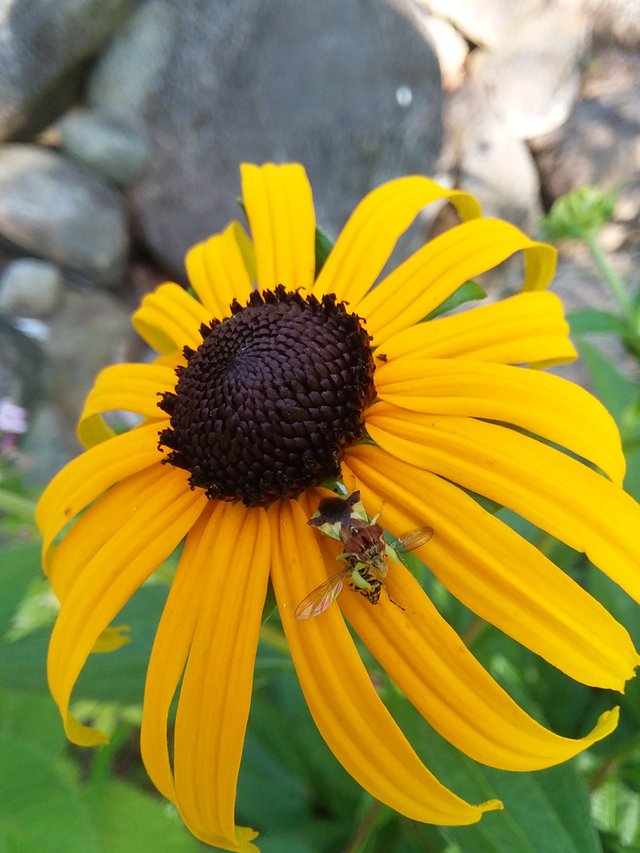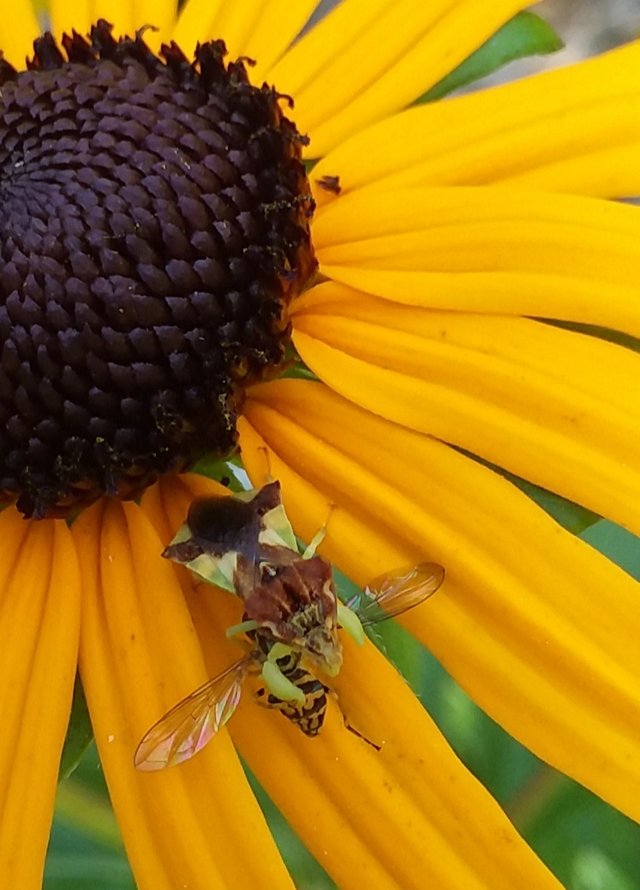 In the above photo it looks to me like one insect has killed the other one.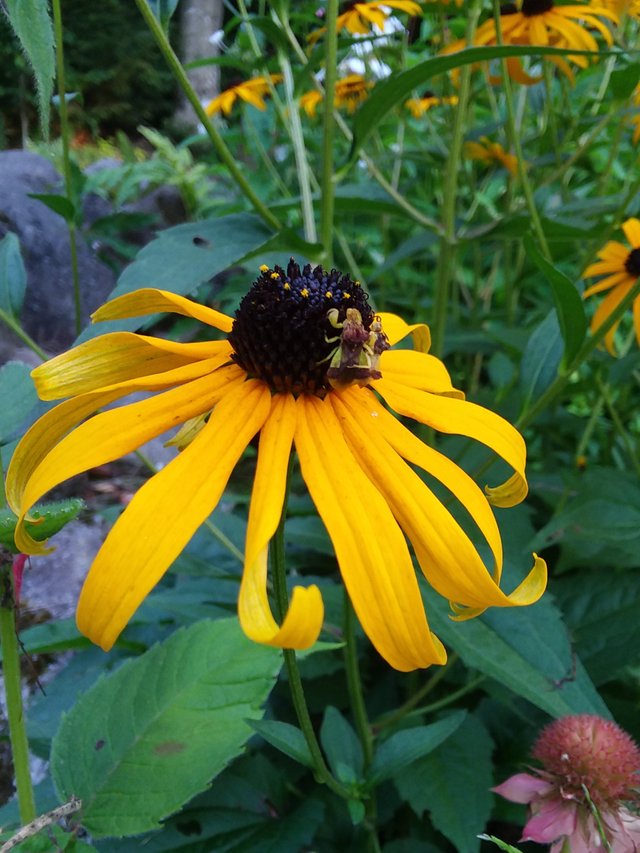 There are two of them on this black-eyed Susan.
I greatly appreciate any thoughts or ideas their identity..😊🌻
Photos taken by
@annephilbrick
🍃🍃