Join the Bounty Campaign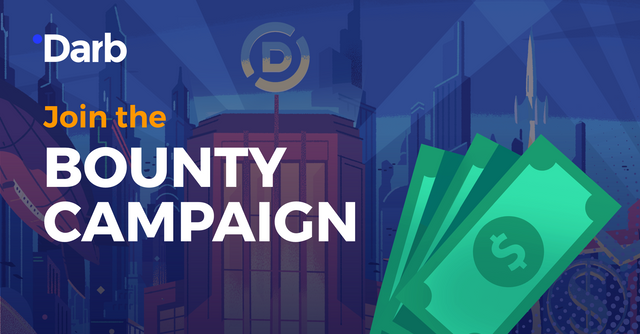 Join the Bounty Campaign
We are proud to announce the start of our new Darb Finance Bounty Campaign!
Be quick to join the elite team of our bounty hunters! Only the first 3000 to join the campaign and complete the tasks will receive the price of UP TO $25!
CAMPAIGN RULES
Phase I
In its first phase, bounty will take you on a trip around our Buzz and Social media, allowing you to acquaint better with our online ecosystem and become an active part of our Darb Finance community! While most tasks require social activity, creative minds like bloggers and video producers will also find something for themself.
Phase II
The second phase will allow Darb Exchange users to discover and master our platforms functionalities by completing a walkthrough of trading activities. The phase will begin as soon as the first pool of tasks is completed, and continue until the promotion pool is finished.
more information on https://darbfinance.com/en/bounty-campaign/