CITIZEN QUESTIONS
Hello steemians friends, depending on who asks the question will be the answer, but a series of questions arise of our economic, political and social reality that deserve immediate answers: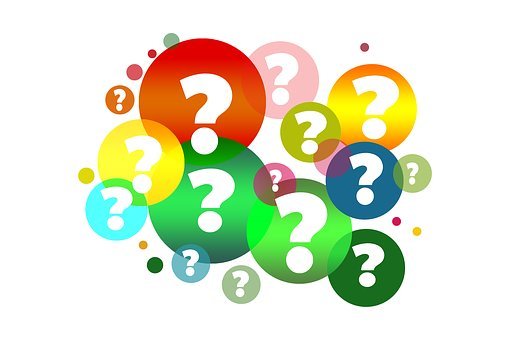 SOURCE
1.-Where would the trillions of Bs F that Maduro offered to Bernal for the credits of Urban Agriculture go?
2.- Where are the responsible for fixing the prices of all the products in the basic basket?
3.-Who would be the one who calculated that the price of the egg carton was 120 BsS?
4 .- Who would be the one who designed the payment system in petro of my bonuses?
-5.- Who suggested Maduro to pay the salary of public employees every 8 days as weeklies?
6.-What do I do with three months of bonuses in Petros, to whom I sell them to buy the things of December?
7.-Where would the one who agreed the price of the meat, who disappeared it?
8.-What authority will be competent to remove concessions to bus drivers who do not comply with the routes?
9.-Who would be the one who trained the rats that ate the confiscated cocaine?
10.-Who would hide the account point where Maduro was asked to pay for the grandparents' food card?
And out of the questionnaire
The President announced the new salary of 1,800 BsS that was tied to the petro and that this salary was equivalent to half a petroleum and also said that when the price of the barrel rises, the petro goes up and par excellence raise the salary ... who stayed with my increases now that the barrel is worth 70 dollars?
We continue in the nebulas, marches, supports, elections, congresses prices and merchants continue to speculate with cheese, pork, vegetables, milk, butter, rice, sugar, coffee and stop counting; of the other articles we forget those are untouchable because they did not talk about agreed prices again or will they not remember?
The same happens with the spare parts, the rubbers, the paint for the house in December, or with the new quarter tricolor neighborhood we can paint the ranch, and nanai nanai premieres, there is no bed for so many people or with the bonuses that we will not be able to change because Maduro already recommended that we buy gold so we do not make hallacas.
Finishing these lines I remembered that Turkey will negotiate with Venezuela in Petros, we know, we will look for a Turk and we sell them with discount, to leave them.