What's The Best Way To Become An Orca on Steem?
---
Life Is Simple
The more I live it, the more I truly believe that life is simple, but simple is never easy. Huge distance separating those two positive words, and for good reason! There is nothing good that come from an easy life because as humans, we innately compare ourselves to others and make up fantasies in our heads that that create unrealistic expectations, which separate our actual and ideal selves.
Deep I know....
So how does this relate to becoming a Orca on Steem fast?
Ah I caught you! There was nothing in my title that insinuated the speed at which it would take for my plan to work, but you probably clicked on the article subconsciously believing that little ole me figured out the secret we've all been missing!
Naw, my plan is slow and isn't particularly that sexy. It's centered around making small check points each day, week, month and achieving them.
Step by Step. Brick by Brick
Simple right? Think about it this way. Steem is currently $0.11, so 11 dollars a day would equate to 100 steem a day, 700 steem a week, and and ~3000 Steem a month.
That would be about $1100 worth of Steem, which is a daunting amount for any individual to drop on a speculative asset in a single day.
What if you were able to figure out a side hustle that paid you $2 a day, then maybe skipped going out for a weekend so you could budget $3 a day? Both sound easy, but are actually what makes this plan super hard.
Have you ever actually tried to figure out how to make $2 a day? I've been researching for days trying to figure out ways I could use my spare time to make a few dollars and it's hard! Luckily Steemit is a great way to meet that quota and right now is the best time to build up your blog!
Those few dollars a day don't seem like much in the sort term, but it could become an unstoppable force in the long run, especially if you believe that the price of Steem will recover!
This is an idea that I'm really excited to continue to explore and hopefully implement in the future once I get a sustainable system in order!
Have a great hump day!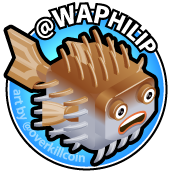 ---