Using Good Ass Music To Overcome Anything!

I recently had probably the worst week of life, since my pops died and idk if it's the therapy or becoming more introspective regarding my emotions, but I find myself kinda numb to the bad things that happen to me.
Don't get me wrong, losing my $1600 dollar high speed hand piece I need to drill teeth hurt.....Do you know how much Steem I could've bought with that?! But.....maybe this will finally force me to be more organized and responsible with all of my expensive dental equipment. It seems like I left my locker open and someone stole it over night, which sucks, but at least my hand piece was the only thing stolen.
You see what I did there?
I simple changed the narrative of what happened in my mind. I flipped a negative into a annoyingly positive learning experience. Money will come and go, which is cool because it's really not all that valuable.
What's valuable is learning from those grueling life lessons because they are honestly the only times we are aware of of our flaws and can make large strides towards growth.
I'll leave you with one of my favorite rap lyrics at the moment.
"Snow on that roll, but I still don't slip. Moonwalk like Mick Jack through all that shit. If the sky falls, I bet I catch it. It's destined, yeah" -Rexx Life Raj Moonwalk
What Raj is eloquently saying is that even when life get's hard he's basically unbreakable, unstoppable, and destined to get to his destination.
Even though I feel like I have a bad luck demon hovering over me, I'm not going to let it distract me from my goals. Life is simple, but simple is never easy. It might not seem fulfilling letting go of negative thoughts after something really bad happens, but once you flip that positive spin, you'll realize you have no real ceiling in this life.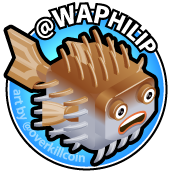 ---