I've always wanted to be a Guardian of the Galaxy

Are You Willing to Board?
It's been 6 long years since you discovered your first piece of a rocket-ship. More like an incomplete vessel promising voyage to a new world of financial freedom and a world economy. You weren't the first to discover Bitcoin and you wouldn't be the last, as more and more developers throughout the world begin to discover their own pieces and seek out others with the same luck, to maybe finish the puzzle that Satoshi left behind.
Presently, Bitcoin is the most complete rocket-ship and is getting closer and closer to launching into the unknown. They're only 21 million seats reserved for the voyage, which sounds like a lot, but when the whole world is in line, it will be nearly impossible to be in the 1% who get to board.
Outliers
As Bitcoin gained notoriety, more and more people found their pieces of the rocket-ship, but instead of adding their piece of the puzzle and claiming their seat, they choose to learn from Satoshi's vision and build their own blockchains. Communities with different rules, limitations, and niches that would promises great riches to those who were patient enough for their opportunity to leave their old lives behind.
I've been a part of many communities throughout my crypto journey, but only Steem was able to make me risk everything, so that maybe I could explore the unknown one day, financially free.
There has been many failed launches, with HF and HF changing the way our vessel looked and operated every time Steemit Inc. went back to the drawing board. These days, the vessel I once fell in love with looks a lot different. So much so, that I am a bit nervous of wether we will even make it out the stratosphere let alone the moon.
Recently, that sentiment has changed though. Many members of the community began to band together and develop what Steemit Inc. could not. SMT's began to become realized, taking the form of a new Steem engine.
There is no guarantee that we will be able to finally leave the 9-5's anytime soon, but with the new HF dropping soon and the new types of rocket fuel available like @palnet, we just might be able to bring back those that have abandoned us, and ascend into the top 30 of Rockets gearing up for launch.
When the time comes, will you board?
-Spiderblogger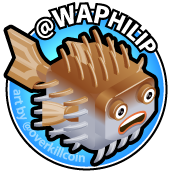 ---