Steem Is Inevitable!
Even Justin Sun Can't Resist
---
We're Going to Be More Than PREPARED!
A simple question is where are those people who want to earn crypto during the bull market going to turn?
There are quite a few new ways to earn interest on your current bags through the DeFi movement on Ethereum and projects like Tezos, but what happens when you don't have bags to stake?
The masses are going to search far and wide for ways to earn crypto online during the next bull market and thousands of old and new Steemians will return with high expectations fueled with greed and boring blog posts about their lives.
Fortunately for us, is that this is most likely going to happen long after we break $0.5, $0.7, and dare a say it over $1.00! Our choice to risk, speculate, and most importantly be patient would have paid off!
What makes our situation more exciting is that the Steem blockchain will be better able to combat on-boarding, fighting abuse, and retain users in our exponentially growing ecosystem!
With the use of Resource Credits and account tickets, we'll all be able to quickly help on-board members to our community.
Communities will make our vast ocean of content feel more focused, intimate, and inclusive. There will no longer be thousands of quality creators going unnoticed because there will be specific niches and communities that will appreciate their content and this time around big accounts are incentivized to find and curate good content!
You can thank 50/50 rewards for that :)!
Now that I think about it, larger account would be stupid not to create a specific community because they wouldn't have to go searching the blockchain for quality content that they deem worthy of their stake. These minnows, dolphins and hell even orcas will come to you and all you have to do is read and upvote!
What's stopping the big accounts from just circle jerking?
Well there are always going to be people who figure out how to game the system, but the addition of free flags will hopefully incentivize the majority those accounts to act in a way that will help grow the value of their stake instead of driving value away.
It's arguably the same amount of effort involved in creating a community and having content creators attracted to your large bags to come to you, than circle jerking in public for the world to see.
Oh! And don't let us catch these minnows trying to abuse bots this time around XD! Anyone can catch these flags haha!
The addition of SMTs is a whole other story. Some believe that blogging as a normal everyday user will become extinct and replaced by those of the highest of quality and the rest of the blockchain will be populated by large companies utilizing SMT's to market and tokenize their assets.
The day where earning a fraction of a Steem is considered extremely lucky is going to be unbelievable for those of us who've stuck it out this long, but I think we still have a long way to go! Until then, let's continue to keep our heads down and Steem On!
Also, if you decided to curate my post and want to celebrate that with super comfortable and funny merch, check out my new design!
http://bit.ly/TreeHouseSteem
Source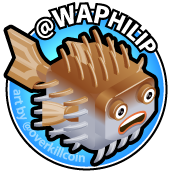 ---