"If you are not willing to own a stock for 10 years, do not even think about owning it for 10 minutes."- Warren Buffet
10 Minutes
Bitcoin is rising to near all time highs, it's dominance is nothing to be trifled with and many alt coins are losing value every day regardless of fundamentals. Well I guess one could argue that fundamentally Bitcoin is the one and only choice and any other project is just going to zero. I'm not going to lie, there were a few weeks where I've day dreamed about all of the Bitcoin I used to have, could've bought, and should've bought. Even though I love Steem, I should've known that Bitcoin would move first after all of these years!
Well here we are, with a Steem blockchain that is as healthy as ever and nobody seems to care. I mean we are really getting shit done and I am beyond impressed with what we've accomplished as a community Splinterlands, Palnet, and even Mira and Hivemind.
Am I only here for 10 mins though?
What's the end goal. How am I going to feel when Bitcoin hits 20k and we're still hovering around $0.40? Even with this nagging feeling telling me that we are extremely undervalued, is the world ready for us? Are we strong enough to close the wounds of our past, and come together and understand that development alone won't bring us to the promised land? Will we ever realize that only when we link arms and fight abuse, reestablish what's acceptable behavior, and live by what we preach will we see change?
Am I ready to double down on a bet that depends on community or one that is seemingly unstoppable in Bitcoin? Am I only here for 10 mins?
10 years
It's been 10 long years and the feeling of disbelief has dialed down considerably. The price of Steem is $___ and the power my stake has granted me feels....normal. I've been called a genius for recognizing the value of the Steem blockchain in it's adolescent years and making what would've been considered a life ruining investment into a small fortune. I've been also deemed simply lucky and I'm completely ok with that too. Not much phases me now that i'm financially free and I spend most of my time online supporting new initiatives that will further improve the lives of those less fortunate.
Many times I day dream about what my life would be like if I decided to give up on the blockchain that kept getting stronger, but continued to lose value? What would my life be like if I decided to be idle, while those who acted within their own self interest continued to create road blocks for our progress?
Steem just made so much sense to me that I couldn't justify selling it even if it went to zero, I mean there would always be someone interacting on the blockchain even if we hit $0.01, right? Well all of that is irrelevant now and I'm just grateful to have been in the right place at the right time. Hopefully I get a little chuckle when I dig this post up 10 years from now.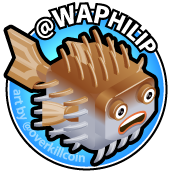 ---