Ivan says, "I guess I'll pick up Steem Again", after Alessio Rastani Get's Censored on YouTube!
Good Morning Steem?!
This morning I was watching "Good Morning Crypto" on YouTube and a live viewer brought up in the chat that a prominent crypto personality Alessio Rastani recently got censored had his video taken down! Ivan immediately searched Steemit and said, "To some extent, I don't expect this channel to last forever. Mentally I'm prepared that this channel might not be here. I guess I'll pick up Steem again"!
Check out the clip here, which should start around the 39 minute mark when he starts talking about YouTube censorship!
That's 211 million subscribers that will have to turn elsewhere for their crypto content and guess where the infrastructure for uncensored content is being build?! That's right, here on DTube and 3speak!
His revelation, along with the rumors of Justin Sun's interest in acquiring Steem Inc. has forced me to consider how I wanted to allocate my last bit of fiat in the coming weeks.
Are You 5, 10, 15 Steps Ahead?
The world is changing. It's a fact that many of us in this community know very well. Progress may seem like it's moving at a snail's pace, but as the weeks, months, years go on….I feel a force.
Time and time again, we bring our heads up from our everyday life and experience what seemed like a social experiment that had a trajectory aimed towards the sun due to an unstoppable rocket ship steered by greed and game theory…..has been in a sense halted in it's tracks. Dismantled and resembled into a space station that plans to use it's brush with death to build up defenses and it's position in our solar system to act as a beacon for those who wish to return.
Many believe that the projects we see today are exactly what they look like. Coal to be burned to help fuel the unstoppable Steem engine (you like what I did there ;D), that blockchain technology will eventually bring.
However, there are some projects that will be thrown in the fire of speculation, destruction, and eventually...Evolution.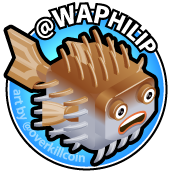 ---