"Life is simple, but simple is never easy"- Spiderblogger

Do You Really Wan't To See Steem Prosper?
This is a question that has been plaguing my mind over the last few days. I mean of course I want to see the value of Steem go up, but to see it prosper......I don't know. I mean of course I want to see the best case scenario play out with SMTs, EIP, and the Steem Proposal play out and send us back into the top 30. Hell send us back to $0.80 and I might throw a party!
Am I however, willing to play my part in seeing that Steem continues to thrive 10-20 years from now?
Am I willing to be a cog in the machine of this little social experiment?
Am I willing to sacrifice a ROI for a brighter future?
I wan't to say yes to all three, but my actions currently and frankly have never been truly in line with what's best for our community. Like many I was playing the game and eventually went on cruise control and let the bots suck the life out of my investment.
I currently hit every goal I set for this bear market. I'm sure only the nosiest of steemians already know, but I have a second account that I have been buying into that will bring me to a total over 25k Steem. After two years of wining and crying about how unfair this system is, I am finally on the other side of the fence and this grass isn't that green.
Instead of worrying about content creation, attention from large stake holders, and becoming a dolphin, I am constantly anxious that my decision not to just invest in Bitcoin will haunt me forever.
At What Point Do You Pay It Forward?
Do you start to pay it forward when you are first starting out and dream of your upvote contributing $0.01 to a post, or when you are a mid-sized dolphin who is no longer excited by adding 1 or 2k Steem to his/her stake?
The obvious answer is that those with more stake are more likely to be ok with losing some ROI for the betterment of the community, but that couldn't be farthest from reality. What I've experienced during my rise to dolphin status is that the greed and selfishness never goes away regardless of how much Steem you accumulate.
Something has to change and I want to be part of the solution rather than he problem. I thought having all of this Steem would make me happier, but it has honestly only brought me more anxiety. That's why I decided to just be done with playing this ROI game. Once the HF drops, I am on a mission to DOWNVOTE trash, UPVOTE and support as many of my friends and under represented members of our community as possible, and if I have to be on autopilot DELEGATE to a TRUSTED curation trail that won't abuse their power and have the best interests of our community at heart.
"Questions For All Dolphins and Whales"
What is your plan of action after it's less profitable and less of a hassle to just properly curate or create and/or support initiatives that will benefit Steem?
Will you actively use your stake to vote on what proposals we will put our trust in to shape our community? If so, what types of projects will you be willing to support?
Will you sacrifice ROI to pay it forward, so that we might survive the next two or three Bear Markets.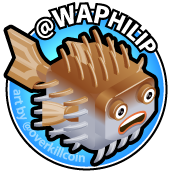 ---