Warning. Random Antics Below.

Identify a Recent Dream & Write About It!
I've been trying to write everyday for many reasons. One obvious one would be to somehow manage to stay active in our little passive community. Well, not user is passive at the moment..Cough Cough #@aggroed for president!
Oh yes! @aggroed, along with his mighty round table of knights, I meant moderators of MSP have been in the trenches fighting to save the 7, ah, I meant six kingdoms (thanks Sansa).
With his mighty sword that some appears after he transforms from a semi truck to Optimus Prime, he concours any foe...even the ones who aren't exactly foes, but ninja mined a ton of Steem and promises the world and come through with.....uh, I think some chick named MIRA?!
Eh either way, did I fail to mention @aggroed's sword's name is Scottbot and he/she is ready to take the center stage and serve as a catalyst to propel Steem back to ALL TIME HIGHSSSSSSS.
Not sure how Scotty improved the value of Steem, you say? Well you must be blind or stupid, or BOTH. it's all about communities baby, and they are here to erase the bid bot influence from your Steem experience and help you find content to curate that relates to your INTERESTS!
See Scott isn't so hard get to know, he's just a little misunderstood. You should go over to Palnet and check out his latest creation & buy a mining bot from Steem-Engine if you have some Steem to spare!
If you didn't realize yet, this was a dream that I may or may not have had, but no matter. I'm excited for the future of Steem again and my day dreams are back to being COOL!
-Spiderblogger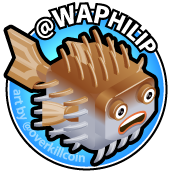 ---