1 Bitcoin or 55,000 STEEM - and why? Response to @tarazkp's Question.
1 Bitcoin or 55,000 STEEM - and why?
Will Steem rise from the ashes as a diamond?
Will we cease to exist in 5 years?
Or, will we arise as something new all together.
These are the questions I've been pondering over the last few weeks, so I want to thank @tarazkp for sparking the inspiration to finally get my thoughts in order!
The result is ultimately going to come down to which choice is going to yield me the highest return in the future.
Having an Orca sized stake will net you many positives. Attention, power, and a ROI that varies if you choose to go the route of leasing your stake out or curation.
Seem's like a good deal, when you consider the power of compound interest, but in the world of high risk speculative assets, Bitcoin has out performed everything on the planet over the last 10 years.
Whose to say that in the next 5 years that trend won't change?
That's the question that prompted me to buy Steem over the last year from $0.80 to where we are today and I don't regret anything at this point. I weighed the options and felt it was the correct move for my future, even though I'd be a whale right now if I just bought Bitcoin instead.
This time however, when I finally awoke from my slumber, I was greeted with the presence of a bustling decentralized finance community and a mean hangover!
They're now several methods of staking your BTC like the Celcius Network and NEXO.
The downside is that you're trusting your private keys to a 3rd party, but we are doing that on Steemit by powering up our stake, so there is a risk on both sides.
The interests rates or ROI associated with both Steem and DeFi options are variable as well, so no absolute way to predict the rate of growth in the next five years.
What set's both options apart is the ability to take out a credit on your principle balance of BTC, which is offered in NEXO. You could do many thing's with this feature like pay a bill, buy more Steem, or short the market without having to sell your initial investment.
This is highly risky and would only be profitable in the long term if the individual had a solid risk management strategy paired with a strong understanding of the market. This method would allow you to grow your position even more, while still maintaining your core amount of BTC.
Considering all of this, I can't shake my belief that Steem will be alive and well in the next five years and will continue to rise in price and utility along with the rest of the market.
However, I'm still learning towards BTC because with the ability to earn a ROI passively and still have the ability to invest in other ventures, while maintaining my initial amount. My opinion is paired with my experience of living through several market cycles where bull runs were spearheaded by BTC sucking the life out of the rest of the market.
I would still have the plan to slowly accumulate Steem as BTC's dominance rose, but it'd be a race against time because our relatively low market cap could gain traction and quickly increase the price.
It's a risk I'm willing to take in our Wild Wild West!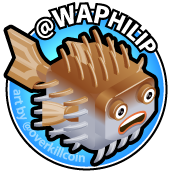 ---