India wants crypto : Apna time kab ayega ?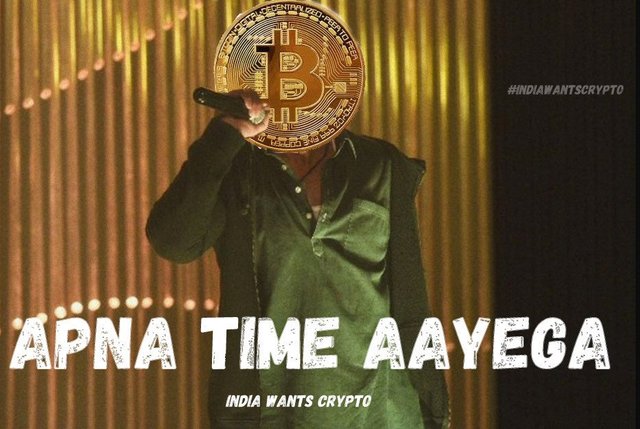 It's almost been a year since RBI ban on crypto, making all banks to withdraw their services related to crypto and the committee which was supposed to give us the regulation, is keep delaying without any strong development.
Making all the whole scenario more confused and instill fear among the uninformed ones.
But does it stop all Indian crypto community enthusiasm ??
Nope it doesn't !
Will always find a alternative way
No matter how media will portray negatively about crypto, will continue to inform and educate the people
Government cannot ban, which they can't control
Support this crypto movement started in twitter #indiawantscrypto, where all Indian crypto supporters join together and forward this movement, till we get a good response from the government
No matter what's the decision, i will always continue to support the decentralized currencies and Blockchain technology
Kyunk ki
Apna time Aayega!