Source
There is a man that I know, who is filled with so much wisdom and grace. He is my Pastor. I don't know if you have heard of him, he is the set man of Harvest House Christian Center(my church). His name is Reverend Gbeminiyi Eboda. He is a good man. I consider him as the most intelligible person in the universe. Most of the good things I know, I learned just by listening to him. He leads by example. He is an epitome of excellence, wisdom, love and honour. Revo is a man of honour. I wish everyone can hear him speak just for five minutes. Just listen for five minutes and you wouldn't want to stop listening.
Harvesthouse Christian Center YouTube Channel
Today, I'm grateful for my Pastor and a father. I'm grateful to God for giving me this ocean of grace and wisdom to drink from. I'm grateful to him for all love and teachings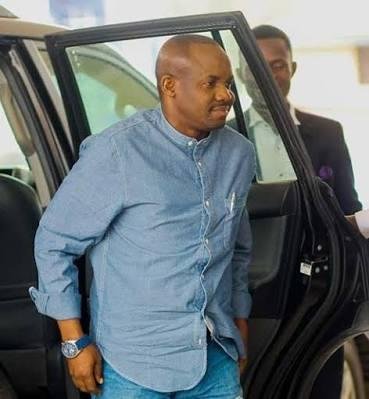 When you Carry the Power of God Wearing a Denim & Jean
This is day 4 of my daily #gratitude challenge.
Special thanks to the following persons who took part in the challenge yesterday.
@geekis
@fadiji09
@oredebby
@esttyb
@liltom
@hillaryoki
@shollstun
@stacey31
@edwin23
@adorablechi
@julietisrael
@uche-nna
@jo5h
@fadiji09
---
>Everyday is gratitude day.
@tojukaka
What is Gratitudeday?
Gratitudeday is all about being thankful for the things that are happening in your life. A lot of us go through life taking things for granted. The goal is to challenge you to make a blog post about something you are grateful for. It could be big or small. It doesn't matter. Little things matter. I'll be doing this for 62 days (62 is not a random number). It's not an endurance game, you can join in anytime you want and opt out anytime you want.
How to Participate in #GratitudeDay Challenge
Upvote my #gratitudeday post
Resteem my #gratitudeday post(not compulsory)
Write a post about anything you are grateful for.
Use the tag #gratitudeday
This is what I will do in return.
I'll upvote your post
I'll note your name in my spreadsheet, that you qualify for the grand prize of 62SBD. The grand prize is now unknown.
Thank you very much