First ever Steem meetup in HCMC
Hello Steemians!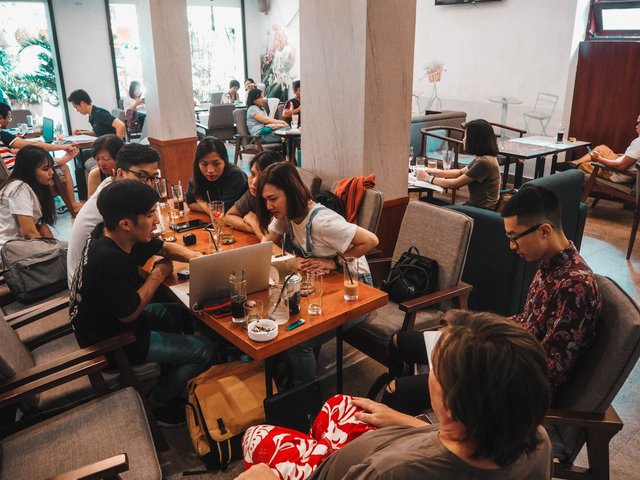 So I just come back from a Steem Vietnam Community Meetup here in Hô chi minh city.
It was the very first meet up in Ho Chi Minh city.
The meet up was set up after I got in touch with @hanggggbeeee who is the person in charge of these meet ups but in Hanoi.
Meet Up Time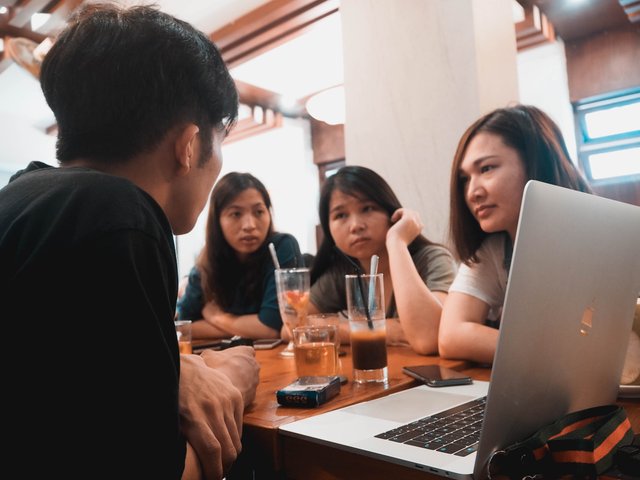 The initial idea for this meet up was actually to meet other steemians in Vietnam and more like to get to know each other outside of the Steam World.
We had a nice discussion about Steem, Cryptocurrency and blockchain.
I helped the other friends who just got into Steem to learn a little bit more about the Steem world (like the SteemPower, SBD etc). I think that I talked more about the features and the essence of Steem.
Then @infromthecold talked about the cryptocurrencies and blockchain. Patricia helped us to learn more about these two things and explained to us how the world is evolving and how we can get prepared to those changes.
I got to explain how to use all the tools that's available to work together even better (like Discord, Telegram etc)
I think that at the end of this meet up, we started to feel more like part of a community. And I believe that we will all help each other now to grow together in the platform.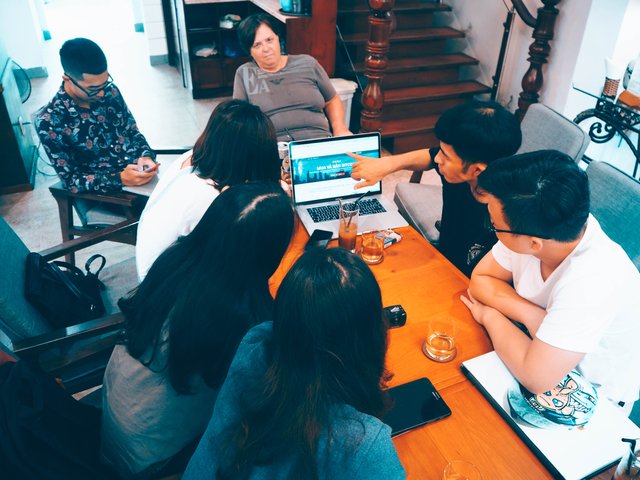 PS: Thanks @addicttolife for taking pictures of this event. And all the participants @nguyentrung @sandypham @jade74 @haiyen2901
Aw and don't forget « together we are goin' forth ».