Money Changer Sell US Dollar Rp 13.950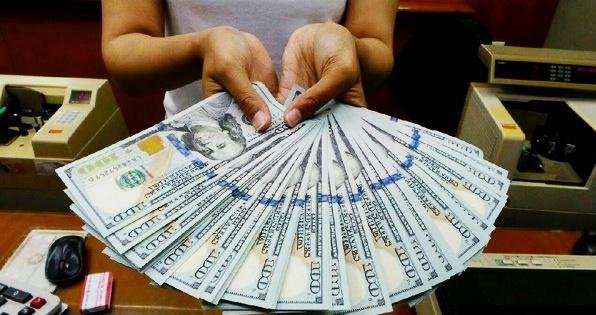 The rupiah against the US dollar (US) today weakened to Rp 13,875. What is the exchange rate in the money changer?
One money changer in the area of ​​Kwitang, selling dollars to customers today is worth Rp 13,950. While buying at Rp 13,850
"If customers buy it to us it is Rp 13.950 and if the customer sells the dollar we appreciate Rp 13,850," said one of the Money Changer cashier in Kwitang area to detikFinance, Sunday (22/4/2018).
US Dollar Almost Rp 13,900, Money Changer Sepi
Although the dollar has strengthened the exchange rate against the rupiah. Money changer in Kwitang area, Central Jakarta looks quiet.
Precisely this afternoon there are only two to three people who exchange dollars to rupiah. Alternately and casually customers seem to transact on the exchange desk, some times customers have asked about the price of buying and selling without a long process. The transaction was completed in just five minutes.
He admitted that the exchange activity on Sunday is lonely, on Saturday after the dollar confirmed strengthened, many people who exchange the dollar.
US Dollar Stronger, Here's The Condition Of Money Changer Today
"Yesterday many, even more than 250 people, most of them are selling and buying dollars, balanced is (between selling and buying)," he said.
To this day he says that exchanging new money to tens, but he did not specify whether the people who exchange money has the need for investment or preparation preparations outside